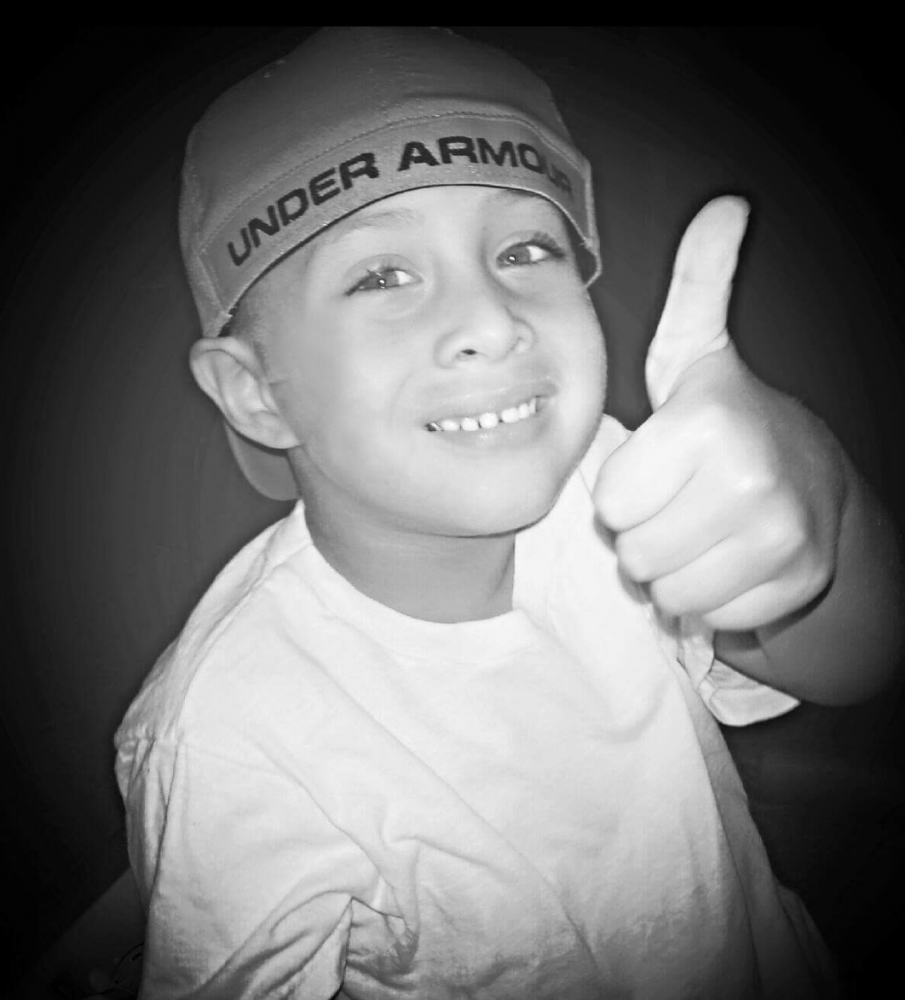 Funeral Services for Dominic Austin Ayala, (his family and friends also called him "BooBoo" "Titch" "Chico" "Mijo" and "Indio") age 6 of Yantis will be held Tuesday, May 24, 2016 at 2:00 p.m. at Lake Fork Baptist Church with Bro. Perry Crisp officiating; with Michael Carrasco, Mark Carrasco, Matthew Crayton, Nathan Crist, Juan Ayala and George Ayala serving as pallbearers. There will be no formal visitation.
Dominic passed away Saturday, May 21, 2016 at his residence.  He was born on March 10, 2010 in Sulphur Springs the son of Juan and Tammy (Gonzales) Ayala. Dominic was in Kindergarten at Yantis Independent School District. He loved being outdoors, fishing and hunting; loved animals and Dinosaurs; and his favorite color was blue.
He is survived by his parents; brothers, Matthew Crayton; Mark Carrasco; Michael Carrasco; sister, Monica Gonzales; grandparents, Rhoda and Willie Gonzales and Jose and Gloria Ayala; aunts, Rachel Gonzales; Tina Crist; Maria Ayala; Angie Ayala; Destiny Garces; uncles, Nathan Crist; George Ayala; Jose Ayala, Jr.; niece, Mia Crayton and cousin (Baby) Kyler Austin and numerous others.