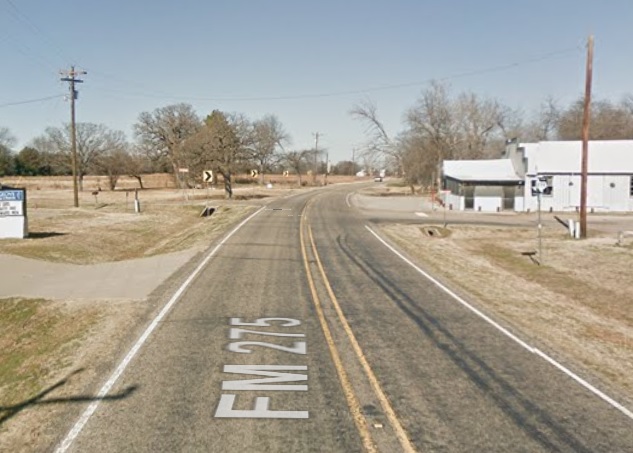 By Brandon Darrow
This week Kevin and Michelle Tipps welcomed their son, Jacob Floyd-Scott Tipps, into this world Saturday, March 5.  He was born at 5:38 am and weighed 5 lbs, 11 oz, and was 18 inches long.  After a stay in Children's Medical City of Dallas, from all reports baby, parents, and sister Rebecca are all doing well.  Grandparents with Miller Grove connections are Stevie & Cheri Tipps; great-grandparents Faye and the late Buster Tipps and Marlene and the late Floyd Sturdevant.
Just a reminder that the fundraiser hunt for Miller Grove VFD will be scheduled for the weekend of March 19-20.  Fliers are being distributed now and the VFD is also selling raffle tickets on a .243 Savage AXISII XP.  Tickets are $1 each and can be purchased from any of the volunteers.
Gail Garmon recently updated me on how the County Line Baptist Church is coming along.  She said that they have the new pews installed but waiting on plumbing to be complete.  They are also going to be adding a new parking lot and driveway around the building.  She also mentioned that the County Line Ladies have begun a special "Mission with Heart" project every first Monday night of the month at 6 pm.  This month's project will be lap covers for the residents of Sulphur Springs Health and Rehab.
Happy Birthday to Bradley Darrow & Peggy (Burns) Rohrer on Mar. 14, and Fran Sparks, Joe Weatherly and Jenny (Weatherly) Arledge on Mar. 18.
While speaking with Gail Garmon she also reminded me that her daughter, Sara, and Brandon Price have been married 10 years as of the 11th of March and have two sons, Pacen and Porter.  Wow, time sure flies.  My parents, Brett & Lynda Darrow, will have been married 38 years on Mar. 18.
As you travel the highways and byways don't forget that all roads lead back home and back to Miller Grove. Please send me any newsworthy information. My email address is [email protected].