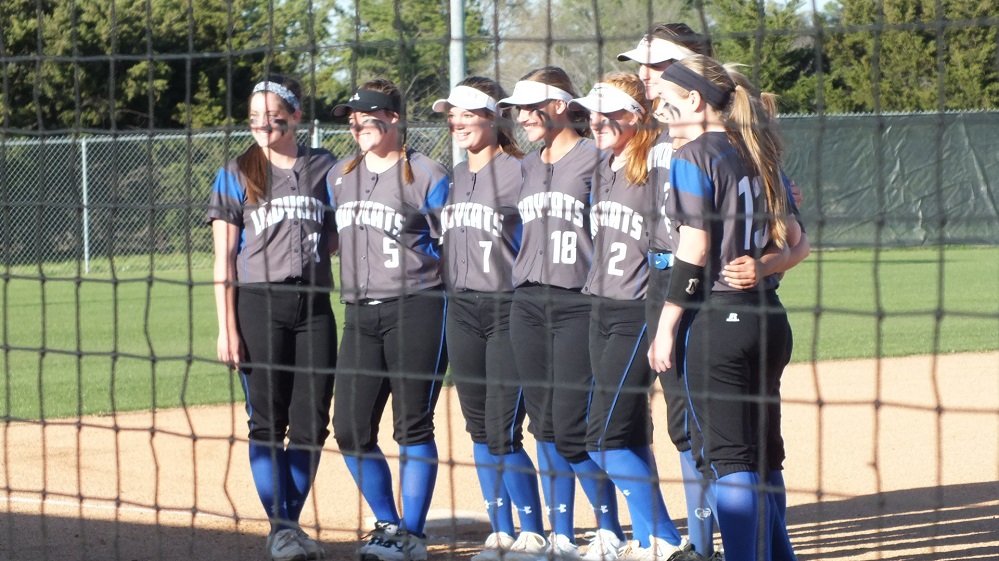 Although Greenville made things interesting with four runs in the top of the seventh inning, the Lady Cats' softball team hung on for a 7-4 victory at Lady Cat Park Tuesday night.
Molly Johnston hit a two-run home run to break a scoreless tie in the bottom of the second inning.  Alyssa Abron drove home the Lady Cats third run in the second inning with a sharp single. Kristen Allen made it 4-0 in the third inning with a long home run to left center field. The Lady Cats utilized two Greenville errors to add a fifth run in the fourth inning. The Lady Cats added two more runs in the fifth inning when Sadie Stroud singled, Kelsey Wallace doubled to drive Stroud in and Hannah Crowson singled driving Wallace in. The Lady Cats had 11 hits in all.
Landri Bell got the pitching win allowing no runs and only 2 hits for the first three innings. Bricklee Driver pitched the final four innings. Greenville managed only five hits total. The Lady Cats played error free ball. The Lady Cats are now 4-1 in district play and 20-3 for the season.
Hallsville, undefeated in district play after beating Mt. Pleasant 8-0 Tuesday night, will visit Lady Cat Park for a big showdown Thursday at 6 p.m.