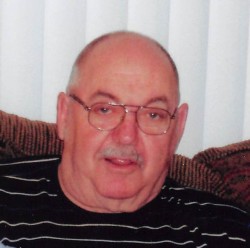 Graveside services for James "Teacher"  Stewart Rose, age 73, of Sulphur Springs, TX, will be conducted at 2:00 p.m., Tuesday, November 10, 2015 at Ridgeview Cemetery in McKinney, TX, with Rev. David Burns officiating.  Visitation will be from 5:00 to 8:00 p.m., Monday, November 9, 2015 at West Oaks Funeral Home.  James passed away on Thursday, November 5, 2015 at Baylor Hospital in Dallas.
James was born on March 10, 1942 in Dallas, TX, the son of James Albert Rose and Opal Wanda Nelson Rose.  He married Marnetta Laye on July 22, 1972 in Garland, TX.   James retired from the United States Postal Service after 30 years. He was a member of Brashear Baptist Church.  He graduated from North Texas State University where he received a Bachelor's Degree in Journalism.  James served in the 3rd Armored division in the United States Army, where he had a tour of duty in Germany. James sang in the North East Texas Choral Society for 20 years and was a member of the board. He was the president of Crime Stoppers in Sulphur Springs.  James loved baseball, umpiring and did so for 40 years.  James loved impacting people's lives, loved to talk and never met a stranger.
In addition to his wife he is survived by his son, Justin Stewart Rose and wife Jennifer, grandchildren Alex and Aden Rose of Forney, TX, sister Debra Caston and husband Michael, sister-in-law Annetta Laye, brother-in-law Joe Scott.
He was preceded in death by his parents and sister, Diedri Fields.
Arrangements are under the direction of West Oaks Funeral Home.