September 5, 2023 – The impeachment trial for embattled Attorney General Ken Paxton begins on Tuesday. Support for or against the impeachment has mostly followed party lines, although the Republican was impeached in May of this year by the Republican led Texas House of Representatives.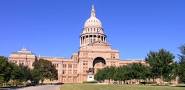 The trial is expected to hinge on his relationship with a real estate investor and political donor Nate Paul.
The Austin real estate developer is perhaps the most central figure to the allegations pending before Paxton in the articles of impeachment. All but four charges are tied to his relationship with Paul in some form.
Allegedly Nate Paul bribed Paxton by funding a remodel of Paxton's home as well as giving a job to Paxton's mistress.