Terry Don Nelson, age 75, of Sulphur Springs, Texas, passed away at his residence on Thursday, August 24, 2023. There will be a Celebration of Life held on Saturday, September 2, 2023 from 3:00 PM to 6:00 PM at The Rustic O, located at 4821 Hwy 154 South, Sulphur Springs, Texas.
Terry was born on January 12, 1948 in Antlers, Oklahoma to Homer and Opal Dobbs Nelson. He volunteered in the United States Army Reserves and then later on went to work and retired from Verizon as a fiberoptics engineer. Terry was also very competitive when it came to games and sports of all kinds, whether that was a poker game, cornhole, horseshoes or even basketball, with which he earned a scholarship and attended Southwestern Oklahoma State University. In his spare time he loved "piddling around," wood working, and building bird houses. One of his greatest joys, however, was spending time with his family, especially his grand- and great-grand babies. His passing leaves a void that can never be filled and his memory will forever be cherished by all who had the privilege of knowing him.
He is survived by his wife, Sue Nelson; daughters, Heather Gaines (and husband, Andrew), and Haley Harrelson (and husband, Jason); sister, JoNell Burgess; multiple nieces and nephews; grandchildren, Braden Von Reyen (and wife Corey), Lexi Gaines, Brooklyn Harrelson, and Kennedy Harrelson; and great-grandchildren, Braxton, Greyson, and Aiden Von Reyen.
Terry is preceded in death by his parents; brothers, Pete Nelson, Leroy Nelson, Jake Ray Nelson; sister, Dorothy Fleming; and grandson, Mason Doss.
Terry was very passionate about spreading love and kindness amongst his family, friends, and people of his community. In lieu of flowers, his final wishes were for his family and friends to donate to a children's cancer foundation such as St. Jude's or to spend quality time with those that are in need.
Arrangements under the direction of Tapp Funeral Home.
The online register can be signed at www.tappfuneral.com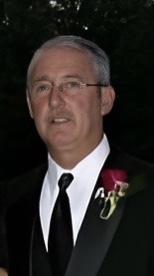 ---