It's Official: Second Lieutenant David Murrell Lewis Coming Home This Weekend
July 12, 2023 – The remains of 2nd Lt. David Murrell Lewis, age 20, are coming home to Texas.
Lewis gave his life for his country during World War II. His bomber, a B-24 Liberator named 'Aire Lobo', was shot down over Romania in August of 1943. Lewis was serving as a co-pilot.
His body has been in Europe since his death during Operation Tidal Wave. Romanian citizens collected the American dead and buried them in several cemeteries marked at the Unknown. Second Lieutenant Lewis is memorialized on the Tablets of the Missing at the Florence American Cemetery in Impruneta, Italy.
Lewis was identified via DNA in May of 2022. Once identified, the process of repatriation began. That process has many factors and was finally confirmed this week.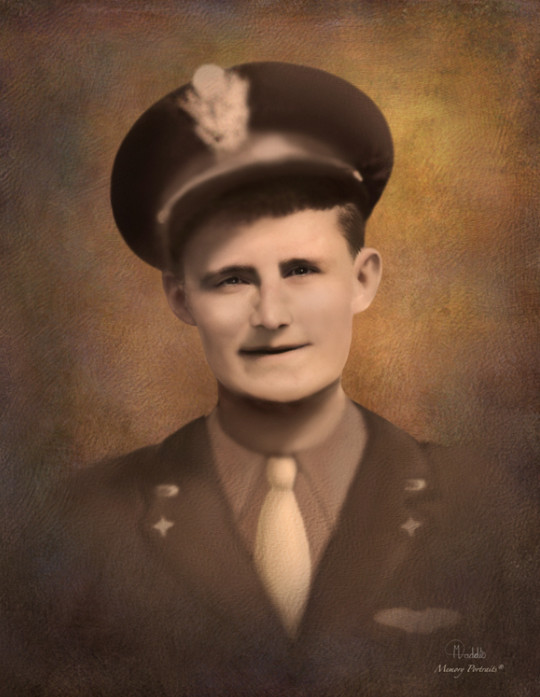 Here is the Plan
Friday, July 14, 2023

Members of the EAST TEXAS PATRIOT GUARD RIDERS will transport Lewis from DFW to Greenville TX
They will meet NT-PGR escort at the Quick Trip, 1400 South Joe Ramsey Blvd., Greenville, Texas for a dignified transfer to the ET-PGR for final escort to West Oaks Funeral Home, 500 South Hillcrest Drive, Sulphur Springs, Texas. Staging: 1:00 P.M. to 1:30 P.M. at Quick Trip Service Station, 1400 South Joe Ramsey Blvd., Greenville, Texas.
Map link staging area: https://goo.gl/maps/gAKDRGb84mkF2LBD7

Saturday, July 15, 2023

Flag line only at West Oaks Funeral Home, 500 South Hillcrest Drive, Sulphur Springs, Texas. Come and Go Reception will be held at the funeral home from 2:00 P.M. to 7:00 P.M. The family has requested that the PGR participate in a short program starting at 3:00 P.M. at the funeral home.
Set Flags: 1:30 P.M.
Riders Meeting: 2:30 P.M.
Program: 3:00 P.M.
Map link staging area: https://goo.gl/maps/Qmy2qqJy1RA4RTFx7

Sunday, July 16, 2023

Stage at West Oaks Funeral Home, 500 South Hillcrest Drive, Sulphur Springs, Texas, from 8:00 A.M. to 8:15 A.M. with riders meeting at 8:15 A.M. for a 9:00 A.M. escort to Old Saltillo Church & Cemetery (approximately 20 miles).
2nd Lieutenant Lewis will lie in State from 9:30 A.M. to 11:15 A.M.
Memorial Service: 11:15 A.M. to 12:00 P.M.
Interment will follow memorial service in the Old Saltillo Cemetery across the road from the church. We will stand a flag line at the cemetery.
Map Link staging area: https://goo.gl/maps/Qmy2qqJy1RA4RTFx7