July 11, 2023 – Did you know that the 8u Pottsboro Cardinals took the title of State Champs in Dixie League Baseball this past weekend? They're an exceptional group of young athletes who have achieved an outstanding feat in the world of baseball. The 8u Dixie Youth Baseball Texas State Champions have displayed unparalleled skill, dedication, and teamwork throughout their journey, and we believe their remarkable achievements deserve a shout out and congratulations.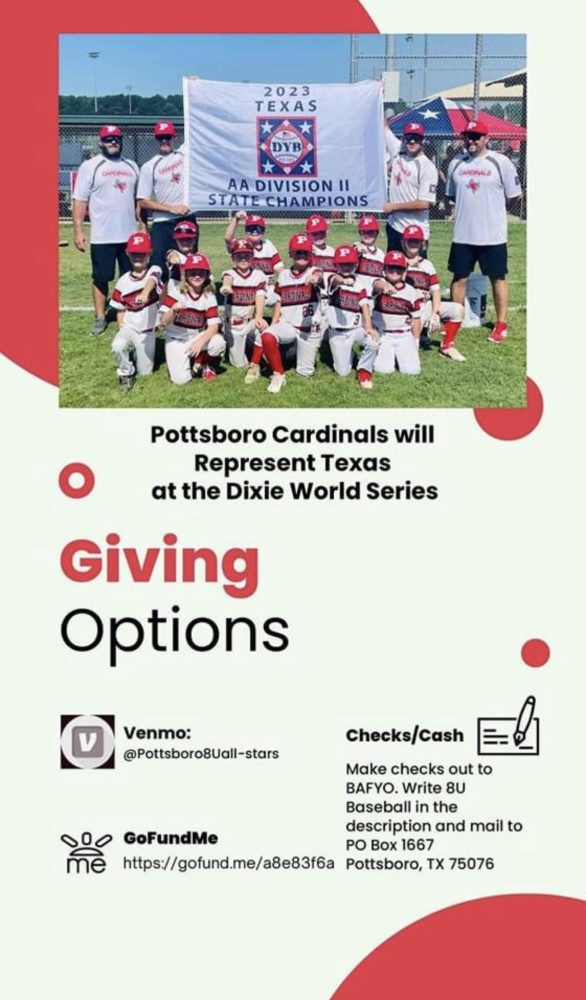 Composed of 11 talented individuals, this team has emerged victorious in all 16 post-games they have played, maintaining an undefeated record. Their relentless spirit and unwavering determination have allowed them to secure their place as the Texas State Champions. Moreover, their on-field performance speaks volumes, with a remarkable total score of 177 points, while allowing a mere 30 points throughout the entire postseason.
The next milestone for this exceptional team is the upcoming World Series Trip, scheduled to take place from July 27 to August 3 in Hattiesburg, Mississippi. It is an honor for them to represent Texas in this prestigious event! We would love your sponsorship and/or a shout out if possible.
We are hosting a "Field of Dreams" fundraiser July 21, 2023 at Thompson Park in Pottsboro, Texas from 6:30 – 9:30 pm. There will be a HomeRun Derby, Hit-a-thon, food, fun, and all the things!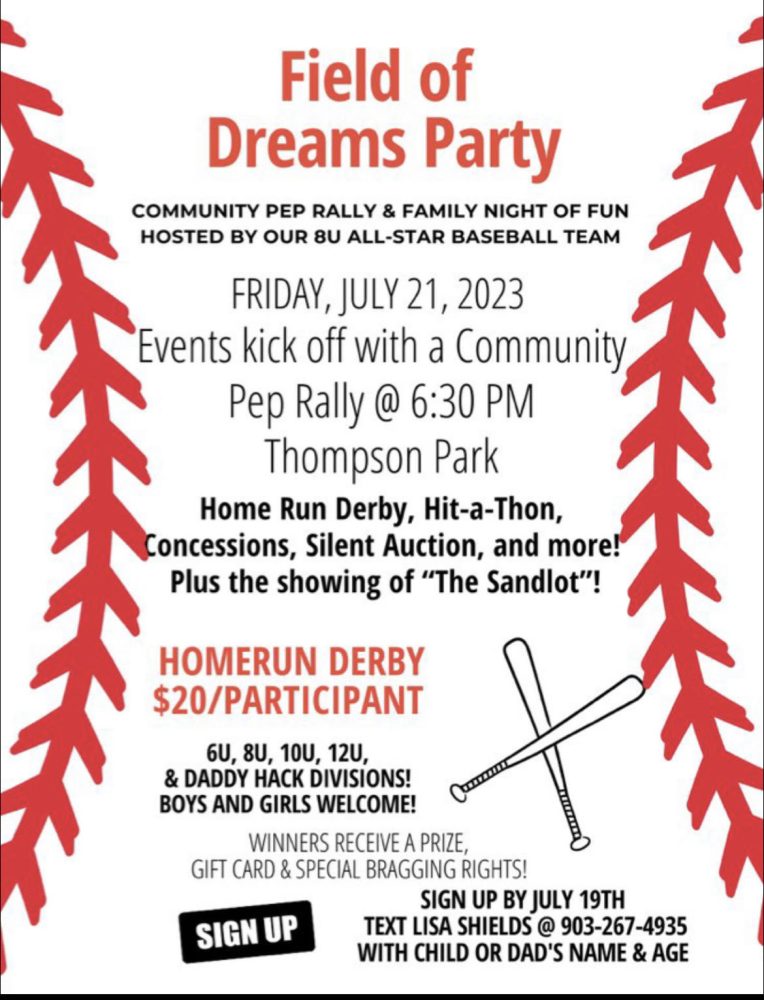 Together, we can celebrate their success and rally support for their upcoming endeavors.
Sincerely,
The Families of the Amazing Boys