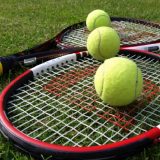 Coach Tony Martinez and his squad had themselves a very solid outing.
"We had a very successful district tournament," the tennis coach said Thursday morning in an interview with KSST Radio. "The kids performed at their best and we were happy with the results."
In Sulphur Springs at the tennis center Tuesday and Wednesday, the 15-4A district championship saw five athletes move on to the Regional meet held in two weeks.
The first two of five athletes from Sulphur Springs to move on to the Regional meet are the No. 1 girls' doubles team for Coach Martinez.
The duo of Trynity Luckett and Mykylie Meador move on after winning girls' doubles this past week at the 15-4A district tournament. Ian Westlund and Ella Sant, in mixed doubles, also move on to the Regional meet after finishing second Tuesday and Wednesday.
Lastly seed Jessie Li in girl's singles advanced past the 15-4A tournament held in Sulphur Springs this last week for the final Regional berth for coach Tony Martinez's team, coming in second.
The tennis coach said his squads had a chance to send more players from Sulphur Springs to the Regional meet, but a select few fell short of hopes and expectations.
Malachi Negrete had himself a very solid outing this past week. Coach Martinez said the Wildcat fought for third, having to overcome fellow Sulphur Springs player Oscar Guerrero for that positioning. The tennis coach said Guerrero had Negrete's number, beating out Malachi all year-long.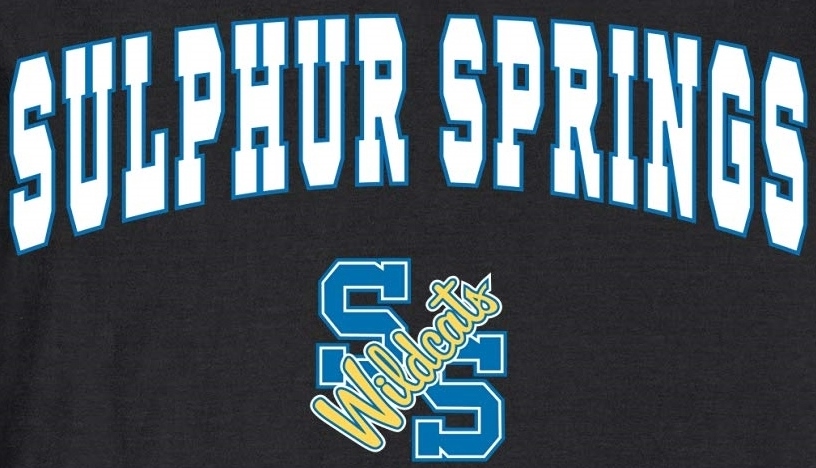 That changed in the 15-4A tournament when Negrete beat #1 player for the boy's side in Guerrero, getting a playback to take on the 2 seed following the big win over Guerrero. Unfortunately for the Wildcat, Malachi Negrete got up to an early 5-2 lead only to crumble down the stretch, falling in five straight to lose 7-5.
Also falling in set two, as a result Negrete saw his hopes for a Regional berth slip away.
More results from Sulphur Springs saw the No. 3 boys' doubles team of Mika Petty and Mac McCoy finish third at the 15-4a tournament. The fourth boys' doubles team of Justin Chen and Crawford Johnson, a late change prior to the big test, still ended up meshing well together for a fourth place finish.
In girls' singles, Kierstan McDonald got third, doing well according to Coach Martinez.
McDonald had to battle with the fourth seeded Libery Eylau player that made it close, but the Sulphur Springs athlete got the last laugh, winning to secure another third place finish.
Coach Martinez said the last few tournaments prepared Sulphur Springs well for the 15-4A district championship.
Most recently, last Friday at Pleasant Grove, the tennis team ran into Lindale and Bullard. Both schools are competitors the Wildcats would face in Regionals and State, respectively.
Taking on stiff competition these last few weeks clearly worked in the Wildcats' favor, as Sulphur Springs has five athletes moving on to the second round, in tennis the Regional round.
The coach believes having so many move on to round two of playoff spring tennis is a school record.
"Since I've been here, but maybe going 15-20 years back, to have this many participating at Regionals is kind of a record," Coach Martinez said Thursday.
The team takes a brief moment to celebrate, prior to round two (or in tennis Regionals) getting underway for Sulphur Springs.
Next up Coach Martinez takes five athletes to Regionals, held Tuesday and Wednesday, Apr. 11-12 in Longview.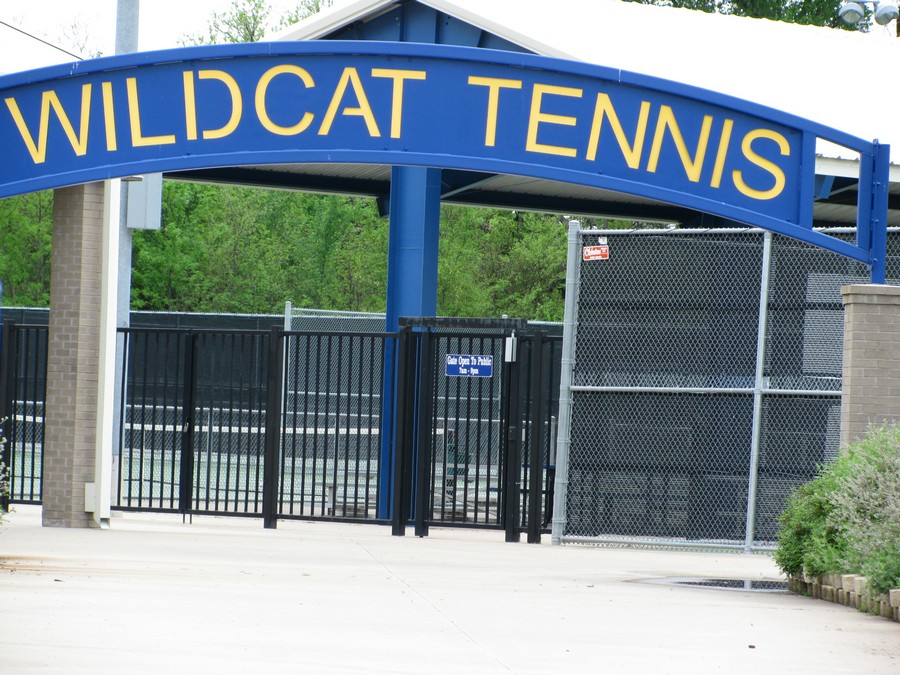 ---
KSST is proud to be the official Wildcat and Lady Cat Station. We broadcast Sulphur Springs ISD games year round live on radio. When allowed, we also broadcast games via our YouTube channel.
Click here for more Wildcat and Lady Cat Sports