Rich in Jail After Drugs and Fraudulent IDs Found
April 28, 2023 – RICH, LESLIE THEODORE was arrested this week after a traffic stop. A Hopkins County Sheriff's Deputy saw 47 year-old Rich driving a Tahoe on Highway 154 S. He observed a violation and initiated a traffic stop. The deputy asked Rich to exit the vehicle so he could point out the violation, and to talk further with Rich.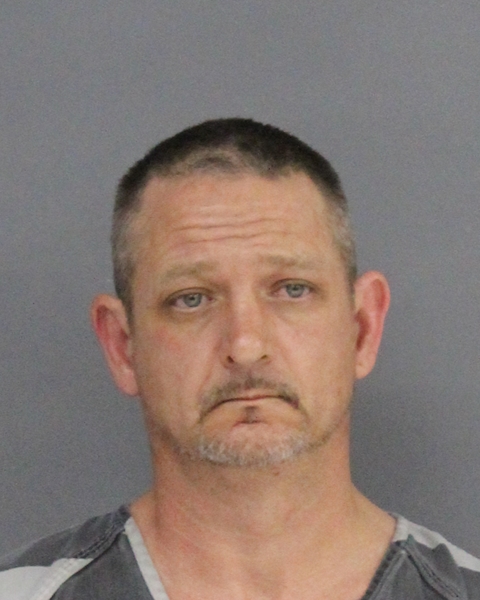 When questioned about what he was doing and if he had a criminal past, Rich stated he had traveled south of Sulphur Springs to shop at a dollar type store. Rich was deceptive about his criminal past. Rich also had glassy red eyes.
When asked for permission to search the vehicle, Rich refused. The deputy called for a K-9 unit to assist. "Chiv" alerted positive on Rich's vehicle. A probable cause search of the vehicle was conducted. That search yielded:
2 fake military ID's with names, dates of birth, social security numbers and Rich's photo on them
A debit card with someone else's name on it
A check that was not Rich's and was not made out to Rich. That check had a name and social security number written on it matching one of the fake ID's
A stash of methamphetamine
Rich declared no knowledge of the ID's, debit card and check. Rich declared no knowledge of the meth.
Rich was arrested and placed in a patrol car. Per his request, a female friend traveled to the scene and took possession of the vehicle. Rich was transported to the Hopkins County Jail without incident.
Rich is charged with
1 481.115(D) POSS CS PG 1/1-B >=4G<200G
1 32.51(C)(1) FRAUD USE/POSS IDENTIFYING INFO # OF ITEMS <5
If you have an emergency, dial 9-1-1
The Hopkins County Sheriff's Office is located at 298 Rosemont Sulphur Springs, TX 75482. You can reach them for non-emergency matters at (903) 438-4040.