Marshall Arrested After I-30 Stop Yields Drugs
April 7, 2023 – MARSHALL, TACORRIE JARORRE DAVON was arrested after an I-30 traffic stop and vehicle search. The stop occurred on the western edge of Sulphur Springs at around 10AM. Marshall, who reports himself an Arlington, TX resident, is 30 years-old.
A Hopkins County Sheriff's Deputy was on patrol when he observed a vehicle traveling eastbound on Interstate 30 near the 116 mile marker. He entered the highway and ran the licence plate of the vehicle through Communications. Communications advised the license plate information given indicated the plate belonged to a Chevrolet. The vehicle in question was a 1995 Mercury Grand Marquis. The Deputy activated emergency lights signaling the vehicle to pull over.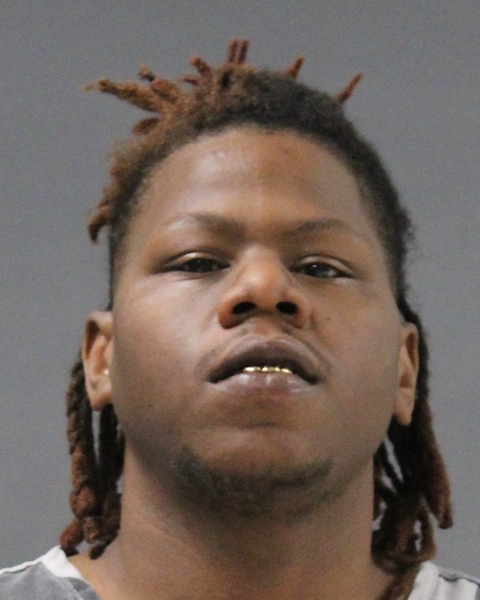 The vehicle quickly exited the interstate and turned into a gas station. A driver side approach on the vehicle was conducted. The Deputy immediately detected a strong odor of fresh marijuana.
While speaking with Marshall, a handgun was seen tucked between the front seats. Both occupants were asked to exit the vehicle and step to the rear.
While speaking with Marshall, he was advised a probable cause search of the vehicle would be conducted. A red and yellow duffle bag was located and inside it was two glass jars containing several individual baggies of a green leafy substance believed to be marijuana.
Marshall a.k.a. "CoCo" was detained in double locked handcuffs. A search of the trunk revealed a backpack containing a grey plastic bag that contained several THC Vape pens and a large bag of marijuana.
Marshall was notified of his rights and transported to Hopkins County Jail. During book-in, jail staff located a small clear baggie containing ecstacy tablets on Marshall's person. The Grand Marquis was impounded.
Marshall was charged with delivery of marijuana, two charges of possession of a controlled substance, and unlawful carry of a weapon.
If you have an emergency, dial 9-1-1
The Hopkins County Sheriff's Office is located at 298 Rosemont Sulphur Springs, TX 75482. You can reach them for non-emergency matters at (903) 438-4040.