Disturbance on Houston Street Yields Drug Related Arrest
April 14, 2023 – Lauren Serene Maxwell was arrested by Sulphur Springs Police after they responded to a disturbance on Houston Street. The disturbance occurred around 6pm.
The disturbance was determined to be a verbal argument between Maxwell, age 30, and a male occupant of the residence. During a routine records check it was found that Maxwell had an outstanding warrant on a controlled substance charge.
After a brief struggle with law enforcement, she was handcuffed, searched and placed in a patrol car. She was transport to Hopkins County Jail without further incident. Her current bond is set at $10,000.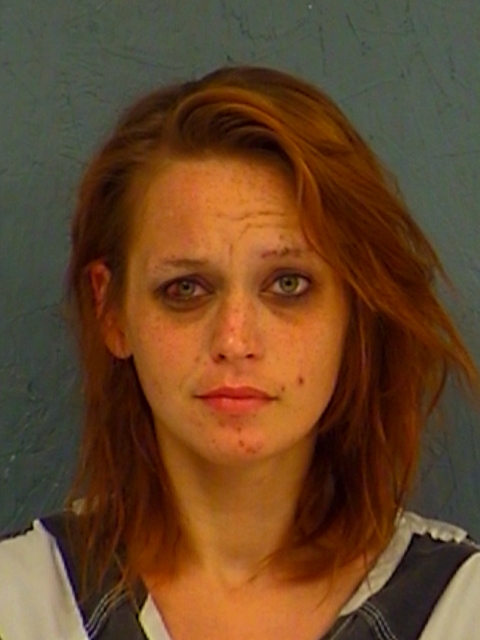 This is not the first time Lauren Serene Maxwell has been in Hopkins County Jail.
In early 2023, she was arrested after a vehicle search during a traffic stop revealed methamphetamine. See that story here.
In 2021, Maxwell was arrested in Sulphur Springs on a Camp County warrant for possession of controlled substances. Camp County officials also charged her with abandonment/endangerment of a child, and criminal negligence. See that story here.
In 2017 she was arrested in connection with a burglary of a church. See that story here.
KSSTRadio.com publishes Sulphur Springs Police Department reports and news. The Police Department is located at 125 Davis St., Sulphur Springs, Texas. Non-emergency calls can be made to (903) 885-7602.
If you have an emergency dial 9-1-1.
The Sulphur Springs Police Department continues to serve its citizens with pride in its overall mission and will strive to provide the best possible police force in the 21st century.
If you have an emergency, dial 9-1-1
The Hopkins County Sheriff's Office is located at 298 Rosemont Sulphur Springs, TX 75482. You can reach them for non-emergency matters at (903) 438-4040.