Winter Cleanup Soon Begins
February 1, 2023 – Blocked roads, downed power lines, and sheets of ice persist in Hopkins County and across Texas. The storm isn't completed over either. Rain and freezing temperatures will continue for the next 24 – 36 hours. Temperatures may not climb above freezing until Friday. When it does, areas that received up to 3 inches of accumulation will instantly turn to a frigid swamp.
ONCOR crews have been working across the state to get the power back on. Limbs, trees, and even the weight of the ice itself caused the bulk of power problems. We we lucky in Hopkins county that the wind did not blow harder, and cause even more damage. As of Wednesday morning, several thousand residents of Hopkins County were without power.
Tough decisions will need to be made on some tress wounded by the storm. Initially breaking up the limbs and making paths will be the order of the day. The City of Sulphur Springs will open the 'Spring Cleaning Site' by Flowserve this weekend. Residents with proof of address will be allow to dump trees and limbs. Dropping off will be the easy part of that operation.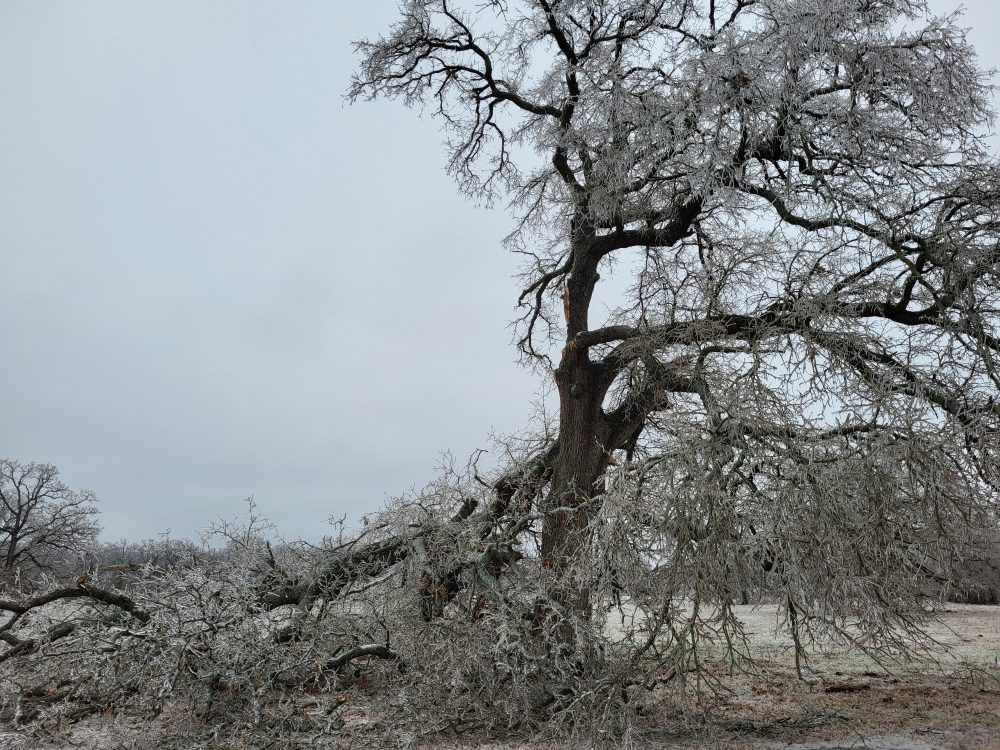 Most non-essential City and County services are closed today. The majority of business are also closed for several reasons and to keep their employees off the roads and safe. Expect a more normal Winter day on Friday.