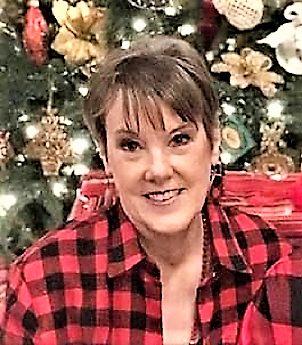 This is the fourth in a series of program impacts conducted by the Family & Community Health Extension agent.
Relevance
Volunteers are the backbone of Texas A&M AgriLife Extension.  Hopkins County has a strong group of 14 Master Wellness Volunteers who have received 40 hours of training in the areas of health and wellness, nutrition, working with diverse audiences, identifying reliable internet sources, food safety, and other topics.  Numerous programs and educational opportunities are available through AgriLife Extension.  However, there is a limit to the amount of programming the Extension Family and Community Health agent can implement.  The Master Wellness Volunteers serve as advocates and substantially increase the scope and impact of the Family and Community Health program.
Response
Three new volunteers joined the elite rank of Master Wellness Volunteers in 2022.  Eight issues of "Volunteer Connection" newsletter were delivered to volunteers recognizing their involvement, announcing upcoming volunteer opportunities, and providing a professional development segment.  Partnerships and collaborators with the Master Wellness Volunteers included Texas A&M AgriLife specialist Andy Crocker, Retired Teachers' Association, Senior Citizen's Center, and Cumby and Sulphur Springs ISD's. Volunteers are expected to earn 10 hours of professions development which includes assignments for research, reading reputable articles, and visiting reputable websites. 
Results
In 2022, Hopkins County Master Wellness Volunteers contributed 1,413.5 hours (as of December 5, with more hours to be added during December). Their efforts reached 7,365 individuals. They served as presenters in the following events:
Summer Youth Day Camp sessions
Head Start Walk & Talk nutrition session
Annual Christmas Joys Holiday program
Leadership Advisory Board meeting report on the State of Health for Hopkins County
Retired Teachers program
Walk Across Texas (served as team captain)
Walk Through Texas History (served as team captain)
Planning meetings and/or programs in which Master Wellness Volunteers attended or assisted were: Hopkins County Fall Festival Creative Arts Contest; Do Well, Be Well with Diabetes series; Cooking Well with Diabetes series; Ag-in-the-Classroom; 4-H Foods Project meetings; 4-H Sewing workshops; food collections; Meal-A-Day and Meals on Wheels; Heritage Park events; marketing events; and Dress a Girl Around the World.  Volunteers also assisted in handling the front Extension office when short-staffed. 
Summary
Hopkins County Master Wellness Volunteers have formed a strong friendship bond that expands beyond their volunteer efforts.  They are the backbone to effective Extension programming, extending outreach to clientele.
---
Closing Thought
Faith is the place between where I am and the place God is taking me. – Author Unknown
---
Contact Johanna Hicks, B.S., M.Ed., Texas A&M AgriLife Extension Family & Community Health Agent at the Hopkins County Extension Office, P.O. Box 518, 1200-B West Houston, Sulphur Springs, TX 75483; 903-885-3443; or [email protected]