With just one week remaining in the 2022-2023 fundraising campaign, Hopkins County United Way remains $42,492.92 shy of the $150,000 campaign goal, which benefits 18 local nonprofit agencies serving Hopkins County residents of all ages and segments of the community.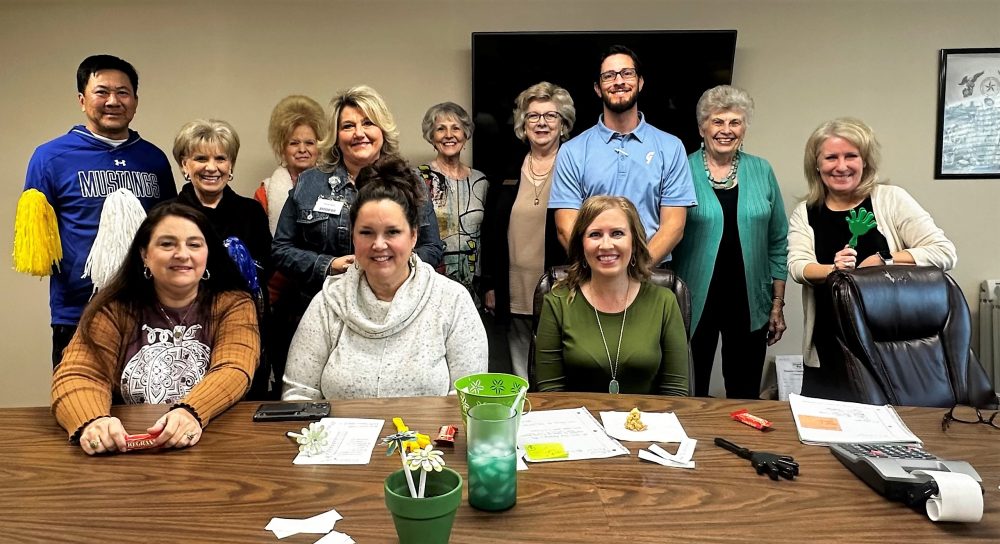 The community generously contributed another $37,325.29 in donations to the 2022-2023 campaign over the past week, bringing the total received so far to $107,507.08 as of the campaign workers report meeting Tuesday.
HCUW has one more campaign workers meeting, at which campaign officials hope to close out the 2022-2023 campaign. All campaign workers who are able are encouraged to attend, what hopefully will be a celebration in meeting the $150,000 goal to provide funding as allocated for 18 agencies.
[Click HERE to see HCUW 2022-2023 campaign allocations and recipient agencies]
Campaign workers are reminded to follow up on an outstanding donation packets so that those donations can be counted toward the 2022-2023 campaign.
While most campaign donations and pledges are made through workplaces and civic organizations, anyone who is not contributing through one of the traditional channels may still make a contribution to help support HCUW. They can even be made in memory or honor or memory of a loved one, friend, mentor or someone of importance.
Check donations may be mailed to Hopkins County United Way campaign headquarters, PO Box 735, Sulphur Springs, TX 75483. Donations may also be made by debit or credit card or PayPal on the Hokins County United Way website, hcuw.org, by clicking "Make a Donation", or via the Hopkins County United Way Facebook Page by clicking "Shop on Website."
Campaign workers who have received packets but are not able to attend the weekly meeting can contact HCUW Executive Secretary Susan Berning by phone or text message at 903-243-4066, or by email, to arrange to get the pledges and contributions to her, contact Glass or drop them by Landers Creek Outfitters on Main Street.
The final campaign workers report meeting will begin at 9 a.m. at the Texas A&M AgriLife Extension office. However, instead of meeting on Tuesday as usual, the last HCUW report meeting will be Wednesday, Nov. 9, 2022.