Hopkins County United Way volunteers kicked off the 2022-2023 campaign to raise $150,000 Wednesday, with a workers luncheon. The organization has "A History of Helping" others which continues this year with the fundraiser which will benefit 18 local agencies serving county residents of all ages and segments of the community by helping meet critical needs and providing enrichment activities.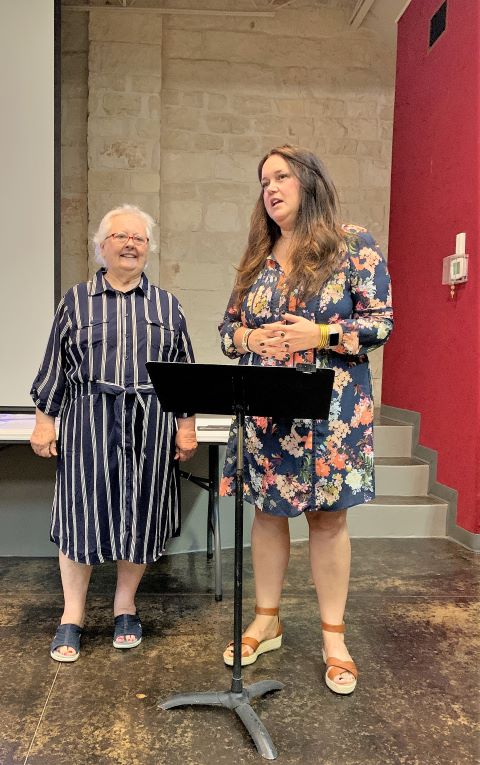 Deanna Landers, whose involvement with HCUW includes having served as a past campaign chair and president, offered a prayer to open the kickoff luncheon. Landers' legacy of service over the last few years has continued by her daughter Kristy Landers Moseley, who headed the 2021-2022 campaign and currently serves as HCUW president. Mosely introduce this year's Campaign Chair Emily Glass.
The HCUW officer offered thanks to:
Southwest Dairy Center for use of the family for the workers' luncheon,
the 40 or so volunteers who donate their time to distribute packets to local businesses and collect donations,
Edward Jones Financial -Chris Voorheese for sponsoring the meal,
Sandy Wallace and staff at Plain 'n' Fancy for providing the meal,
Mike Horne (former campaign chair and president) and Latson's for the time and attention he and staff put in to the printing of all HCUW campaign materials,
Dinh Tran with VOSH Graphics for all of the time leant to filming and editing a video which shows and explains how the campaign helps local organizations,
the HCUW Budget and Allocations Committee for spending 2 days listening to presentations, and determining based on information gleaned during that time how to best maximize the campaign funds raised,
Board of Directors
Moseley for her leadership and making the process easy, and
Executive Secretary Susan Berning, who is the "heartbeat of United Way."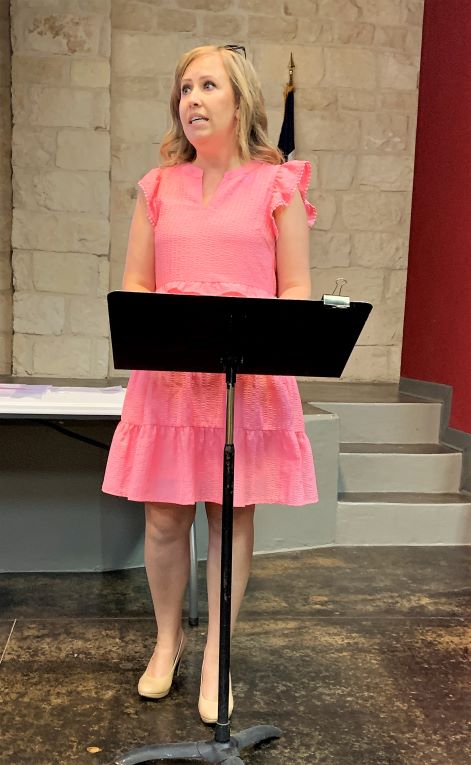 "We are all here for one reason to make the Hopkins County campaign successful. Thank you for agreeing to help," Glass said to the campaign workers present at the Sept. 21, 2022, kickoff.
HCUW has a village mentality of helping others locally, by supporting organizations that help and/or enrich lives, by choosing to serve as a campaign worker or donating. Focusing on the community as a whole is very important to HCCUW. Funding raised by HCUW annually stays local to improve the quality of life for individuals in all walks of life, with the exception of 1% designated for membership in to United Way Worldwide, a cooperative effort which makes the local effort more viable.
Berning asked that cards within the packets be filled out completely and returned with donation packets with the business and worker's names and contact information, and intended follow-up date to collect packets.
She noted that in addition to flat donations from companies or individuals, businesses also have the option of offering payroll deductions. This would allow their employees to commit to a set contribution goal, then determined how much of it to take out of each paycheck, which then is turned in to HCUW.
Moseley and Glass are available to answer questions or if a business or group wishes to speak to employees or members about the HCUW campaign.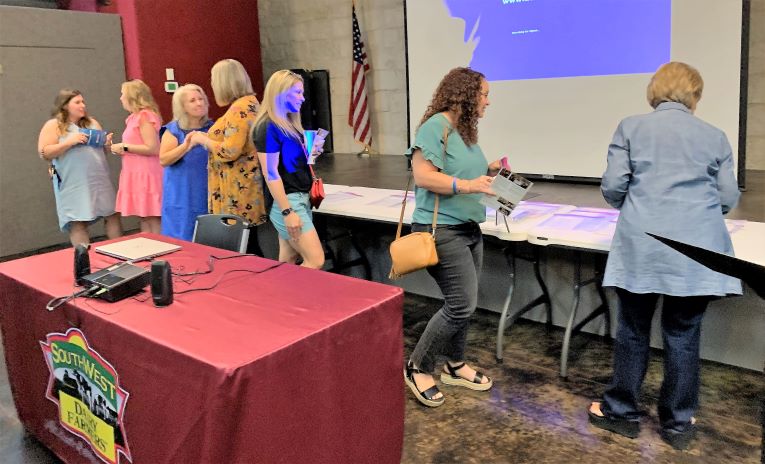 The HCUW officers said they anticipate another great year blessing others because of the work of the volunteers and those who give generously to the campaign.
HCUW 2022-2023 campaign allocations include:
Bright Star Baseball, $1,500
CANHelp, $18,250
Circle Ten Council of Boy Scouts of America, $1,000
Community Players, Inc., $1,500
East Texas Council on Alcoholism and Drug Abuse (ETCADA), $1,500
Heritage Christian Counseling Center, $8,000
Hopkins County 4-H, $2,750
Hopkins County Christian Alliance on behalf of Community Cupboard
Hopkins County Community Chest, $40,000
Lake CASA, $10,000
Lakes Regional Community Center on behalf of Our Place, $4,500
Meal-A-Day, $8,000
Northeast Texas Child Advocacy Center, Inc. (NETCAC), $3,500
Shelter Agencies for Families in East Texas (SAFE-T), $5,000
Shadow Ranch Therapeutic Riding Center, 4,000
Sulphur Springs Symphony League, $1,000
Teen Court, $2,500
The Dinner Bell, $5,000
United Way Worldwide, $1,500
Administrative Expenses, $23,500
Any new business who has not been contacted that would like more information about or already want to participate in the United Way campaign should call 903-243-4066. Donations may also be made in honor or memory of others. Those who are retired or otherwise not associated with a business or organization involved with HWUC may mail personal donations to the HCUW Campaign Headquarters, PO Box 735, Sulphur Springs, TX 75483, or call the number listed above. Additional information about HCUW, including an option to contribute via PayPal is also available at www.hcuw.org and on the group's Facebook page.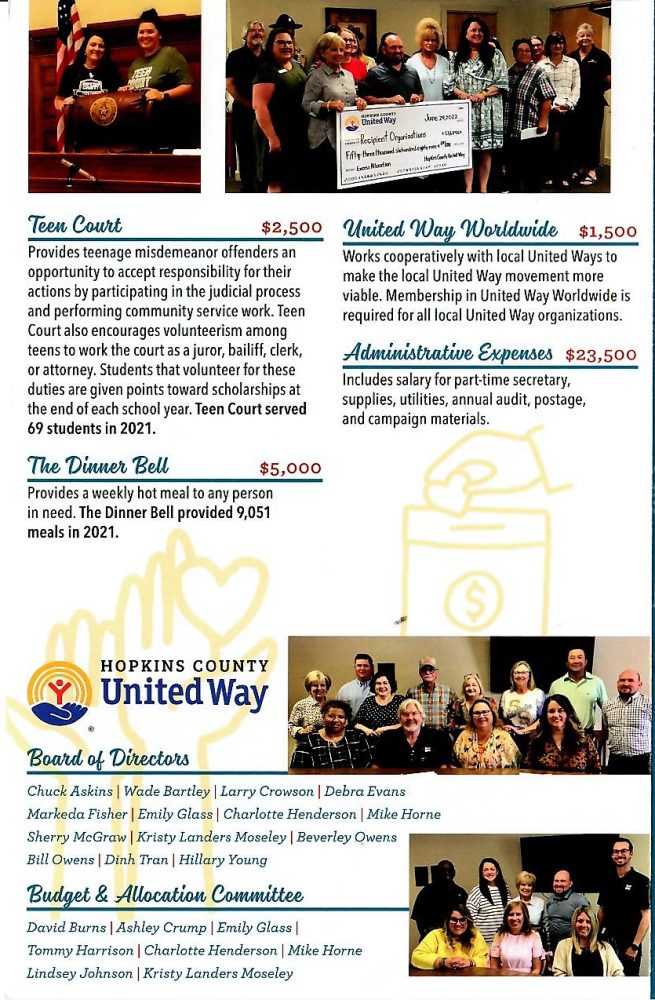 HCUW will honor the lead donors to the 2021-2022 campaign next week at a special luncheon hosted in their honor.
Report meetings will take place at the Texas A&M AgriLife Extension Office on Houston Street beginning at 9 a.m. on the following dates:
Tuesday, Oct. 4
Tuesday, Oct. 11
Tuesday, Oct. 18
Tuesday, Oct. 25
Tuesday, Nov. 1
Wednesday, Nov. 9