Tuesday, Oct. 11, is the last day to register to vote in the Nov. 8 Uniform Elections, per Texas laws, which Texas law requires eligible voters to register by the 30th day before Election Day.
Those who voted earlier in the year should already be registered to vote in their county, unless they've had a change of address since then.
On the Ballot
On the November ballot in Hopkins County will be the following state and US elections for US District 4 Representative, Governor, Lieutenant Governor, Attorney General, Comptroller of Public Accounts, Commissioner of General Lane Office, Commissioner of Agriculture, Railroad Commissioner, Places 3 and 5 Supreme Court Justices, Place 9 Supreme Court Judge, Court of Criminal Appeals Place 5 Judge and Place 6 member, State Board of Education District 12.
At the county level, the following will be determined by on Nov. 8: Judge, Court-at-Law Judge, District Clerk, County Clerk, Precincts 2 and 4 Commissioners, Precincts 1 and 2 Justices of the Peace, and Treasury.
Four local school districts also have called elections on Nov. 8, 2022. North Hopkins, Saltillo and Miller Grove ISD will also be holding school board elections, while Sulphur Springs ISD is holding a bond election.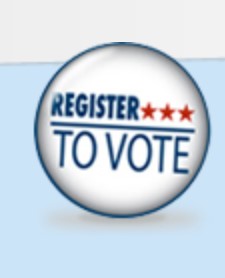 How to Register To Vote
Those not already registered to vote who have an existing Texas Driver License or state identification card can register online when renewing, replacing or changing their contact information for either of these cards through the Texas Department of Public Safety (DPS).
Follow the steps on the DPS web portal to update your driver license information, and you will be given the option to register to vote when renewing or updating your information.
Check Voter Registration Status
Texans who are not sure if they are registered to vote may go online to the Texas Secretary of State's Am I Registered?' portal to look up their voter registration record in the statewide voter registration database.
Voter registration in Texas is county-based, thus, the SOS encourages voters to contact the county voter registrar for specific questions regarding the status of their voter registration. In Hopkins County, Debbie Pogue Mitchell pulls double duty as not only the county's tax assessor/collector but also the voter registrar. Mitchell's office is located inside the Courthouse Annex on Jefferson Street, approximately 1 block from Hopkins County Courthouse.
Reporting Change of Address
Texans who have recently changed their name or moved can easily update their voter registration online through Texas.gov.
Click here to update voter registration information online.
Those doing so will, however, need their Voter Unique Identifier (VUID) to log in to the Texas.gov portal. Texans can find their VUID by visiting the Texas SOS My Voter Portal, then entering their name, county of residence, date of birth and ZIP code.