Hopkins County United Way is $15,000 closer to meeting this year's $150,000 campaign goal, which will benefit 18 local nonprofit agencies. As of the second campaign workers report meeting on Tuesday, Oct. 11, 2022, HCUW had raised a total of $26,522.27.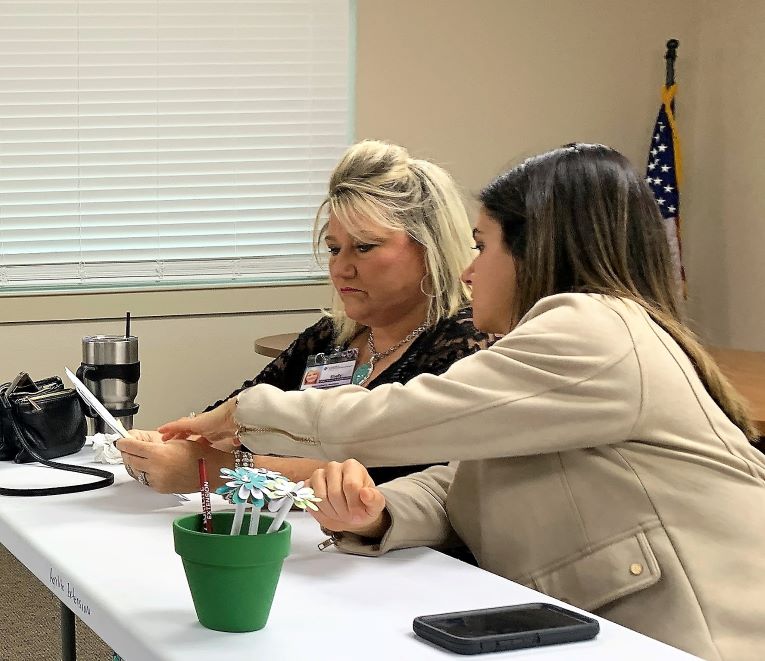 After the kickoff of the 2022-2023 campaign at the end of September, workers began distributing donation packets to leaders and representatives for local businesses, financial institutions, schools, medical facilities and organizations to provide information about HCUW and the annual fundraiser. At the first report meeting on Oct. 4, 2022, workers had collected $11,503.89. This week, another $15,018.38 in donations were turned in, with several weeks yet to go in the campaign.
HCUW 2022 Campaign Chair Emily Glass offered thanks to the workers for their diligent volunteer service, and especially to the dedicated longtime contributors as well as a few new who've embraced this year's goal of continuing Untied Way's history of giving by helping provide funds for campaign recipients who serve people of all ages and walks of life in Hopkins County.
Glass and Executive Secretary Susan Berning noted not only are some of the HCUW campaign workers faithful volunteers who return year after year, they also serve the community as representatives from some of the 18 agencies allocated funding this year from HCUW. (Ninety-nine percent of the goal will remain in Hopkins County.)
Natalie White turned in donation packets from Roper and White, Propane company and Bright Star Veterinary Clinic. Donations also were received from Cross Fit and Ian Ashcroft.
Charlotte Henderson received a donation from the Lions Club.
Joel Tiemeyer turned in numerous donation packets, including from West Oaks Funeral Home, I-30, Circle C, M&F Western, Abboe's Collision Center.
Debra Evans and Carolyn McKinney reported donations were turned in from Glenn Irvin, 4 Paws Pet Grooming, Flowerland Florist, D&B Loans, Lee's Hallmark, Northeast Texas Janitorial, Chad Cable, Frank Long and Hopkins County Abstract.
Bill Owens turned in what he called Jay Hodge Chevrolet's first "down payment" to HCCUW. For every car sold at Jay Hodge Chevrolet during the month of October, Jay Hodge has pledged $100 to HCUW. (Check out the short video he did with Glass on the Jay Hodge and HCUW Facebook pages.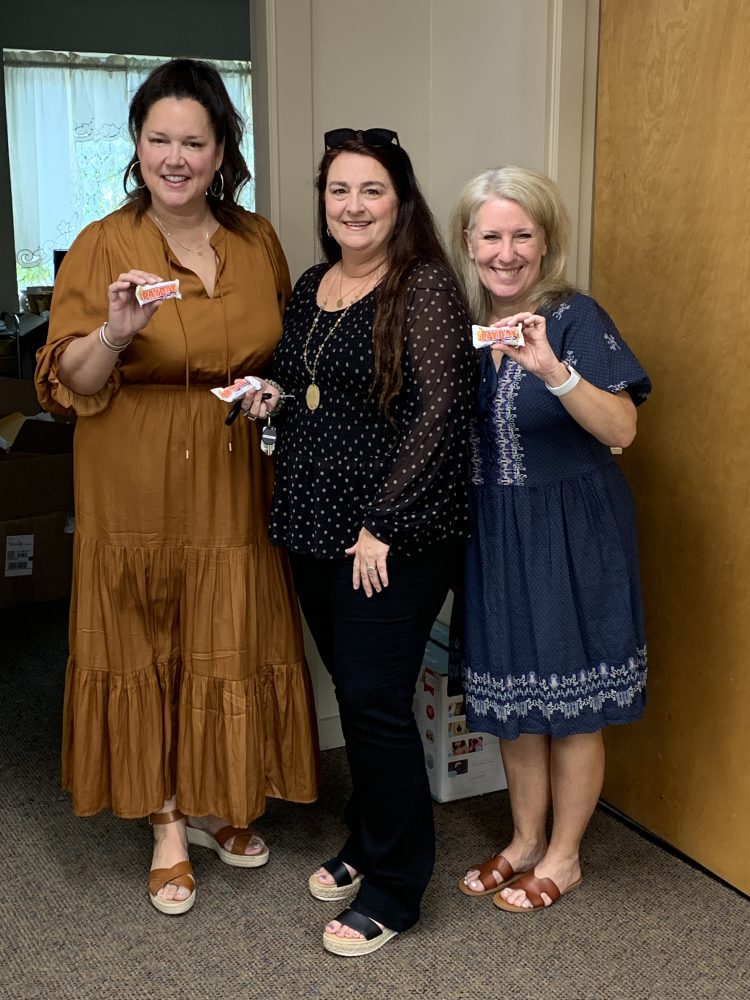 Shelly Trammel and Jennifer Heitman also turned in their first collection of donations from CHRISTUS-Sulphur Springs facilities. The medical facilities offer incentives such as donations to be able to wear jeans on Friday and a contest for a prime reserved parking space for a year to the top bid. Heitman noted some departments pool their resources to come up with a bid, then if they win take turns among staff using the prime parking spot.
Mary Ferguson turned in donations from Tierra Del Sol, VIP Nails and Uptown Cuts.
Amy Griggs turned in contributions from Hopkins County Fire Marshal Andy Endsley, Tax Assessor/Collector Debbie Mitchell, County Attorney Dusty Rabe.
Berning reported a donation was received through United Way of Central New Mexico, Greg Price, Center Point-Emory, Oncor Energy Future Holdings and Vistra Corp. HCUW also applied for a grant from Brookshire's, for which notification was received of a pledge.
HCUW workers will meet again at 9 a.m. Tuesdays, Oct. 18, 25, Nov. 1 and Nov. 9 at Hopkins County AgriLife Extension Office. All campaign workers who are able are encouraged to attend the weekly meetings to fellowship, receive encouragement, turn in collected contributions and see how much each pledge and donation boosts the total, getting HCUW that much closer to the $150,000 goal. Each donation is like payday for HCUW and the entities benefitting from the 2022-2023 campaign, so each contribution is celebrated.
Campaign volunteers who are unable to attend are encouraged to send their packets with other workers or contact Berning at 903-243-4066.
Any business, organization or group that has not been contacted by a HCUW campaign worker may still contribute by. Contact Berning at 903-243-4066 or Chair Glass. Individuals, groups and industries may also mail donations (and a return address) to the Hopkins County United Way Headquarters, PO Box 735, Sulphur Springs, TX 75483. Donations may even be made in memory or honor of loved ones or friends.
Donations may also be made via PayPal, debit or credit card on the Hopkins County United Way Facebook page by clicking "Shop on Website"; or the Hopkins County United Way website (where you can also find additional information) by clicking "Make a Donation."