Ag Mechanics Build Off Slated Friday; Cook-Offs, Livestock Show, FFA Project Show, Auctions Following On Oct. 15
In just a few hours, the 15th Annual Help-A-Child Benefit will kick off what promises to be two days of fun competitions and family-friendly activities designed to raise funds and awareness for organizations and programs which benefit children in the local communities.
Benefit Events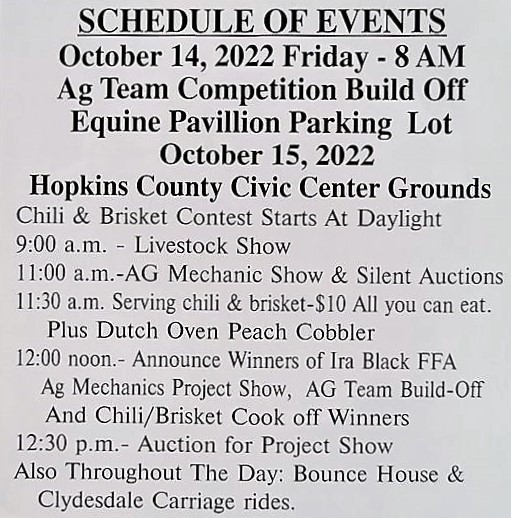 1. Ag Team Competition Build Off
Leading off this year's benefit, will be the Ag Mechanics Team Competition Build Off which begins at 8 a.m. Friday, Oct. 14, 2022, behind Gerald Prim Stadium in the Hopkins County Civic Center Equine Pavilion Parking Lot. Although this will be the first time the team build off has been part of the Help-A-Child Benefit, it has drawn quite a bit of interest — 36 teams from 28 different schools preregistered to compete Friday, and only one team was unable to make it.
This contest will feature ag mechanics teams of four from school agriculture chapters across Texas, who will be tasked with building an identical item during a time event. Teams begin at 8 and have until noon to build their smoker. Each team receives the same materials, but put their welding and ag mechanics skills to the test putting it together. Each team will be judged on construction and how well they worked together.
The teams constructing the top four projects in Friday's build off will go home with numerous prizes, including tools and shirts. At noon teams are to take their projects to the designated area for judging. Winners were expected to be announced Friday around 12:30 or 1 p.m., depending on how long it takes the panel to rate each project.
The top three projects then will be among the items auctioned Saturday afternoon on the Civic Center Grounds. Funds raised will go toward the children's charities and scholarships Help-A-Child benefits. The live auction will immediately follow announcement of winners from all of the other contests starting at noon Oct. 15, 2022.
2. Chili and Brisket Contest/Dutch Oven Peach Cobbler Cooking
Things will really heat up starting at daylight Saturday, Oct. 15, on the Civic Center Grounds as cooking for the chili and brisket contests begin. Dutch oven peach cobbler will also be prepared. The are will be open to the public beginning at 11:30 a.m. to enjoy all they want of the chili and brisket cooked on the grounds for $10 a piece.
Winners will be announced and awards presented for the top rated edible entries.
3. Livestock Show
While the chili and brisket chefs are getting their campfire going and perfecting their entries, exhibitors will begin checking in at 7 a.m. for the 2nd Annual Livestock Show in the Equine Pavilion.
"Last year, we had 106 exhibitors our first time, so we feel that was a success," said Wade Bartley, founder of the local Help-A-Child Event, who currently is over the auction. "The way we look at this is, we've got children helping children. We get the FFA, 4-H and FCCLA organizations involved in this. We've got a lot of good participation from our local chapters."
Check-in will continue until 8 a.m., with the livestock show starting at 9 a.m. The show is open to all age exhibitors of steer and heifers. Steers will be shown by division and weight ( Ex. American, British, Exotic), while heifers will be shown by breed, and their there is no age limit on heifers. This is coordinated by Jay Jordan and Kevin Gray.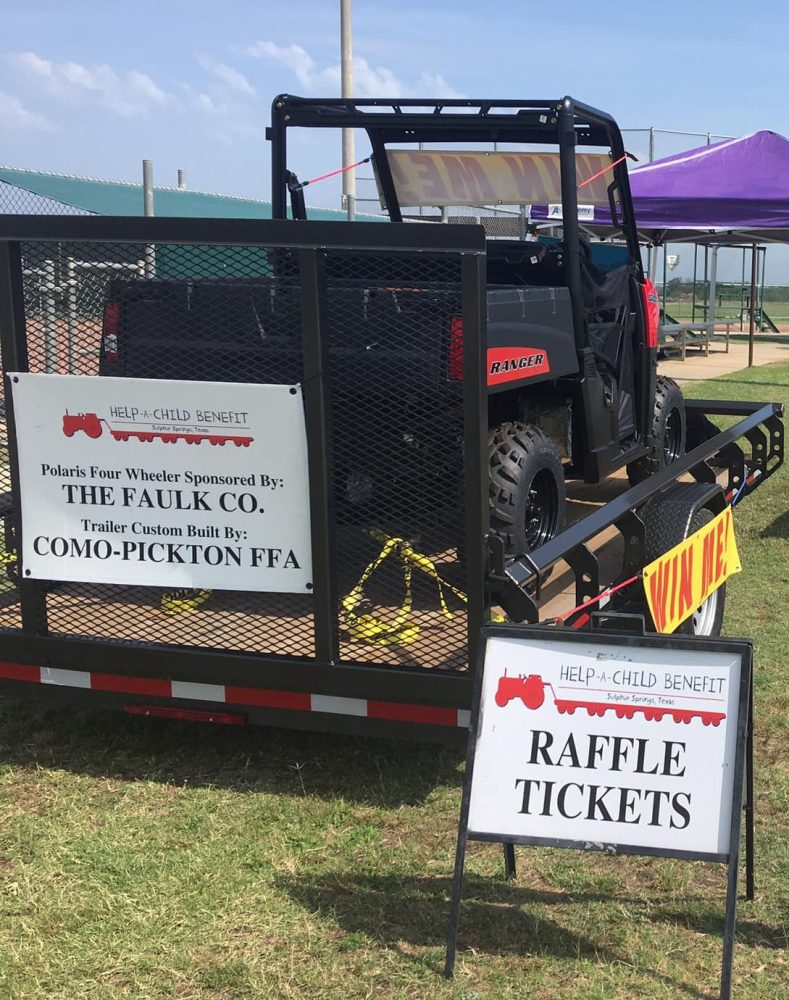 4. Big Ticket Raffle
A drawing will also be held Saturday afternoon for a Polaris Ranger 500, sponsored by The Faulk Company, premier sponsor for the 2022 Help-A-Child Benefit, and Como-Pickton FFA. The Faulk Company's donation allowed for the purchase of the Ranger, which comes on a trailer custom-built by Como-Pickton FFA.
Raffle tickets are available for $20 each or six for $100 Friday and most of the morning Saturday on the Civic Center Grounds during the benefit. The winner does not have to be present at the time of the drawing to claim the Polaris Ranger and trailer. The winner will, however, be responsible for taxes and other fees.
5. Ira Black FFA Ag Mechanics Project Show
The Ira Black FFA Shop Project Show is slated to begin at 11 a.m. Saturday, Oct. 15, 2022, on the Civic Center Grounds. This event is named in honor of the late Ira Black, whose long educational career began in a one-room school house, then took him to Cooper and Honey Grove schools. Black worked 32 years as an Area VI Vocational Agriculture Supervisor for the Texas Education Agency.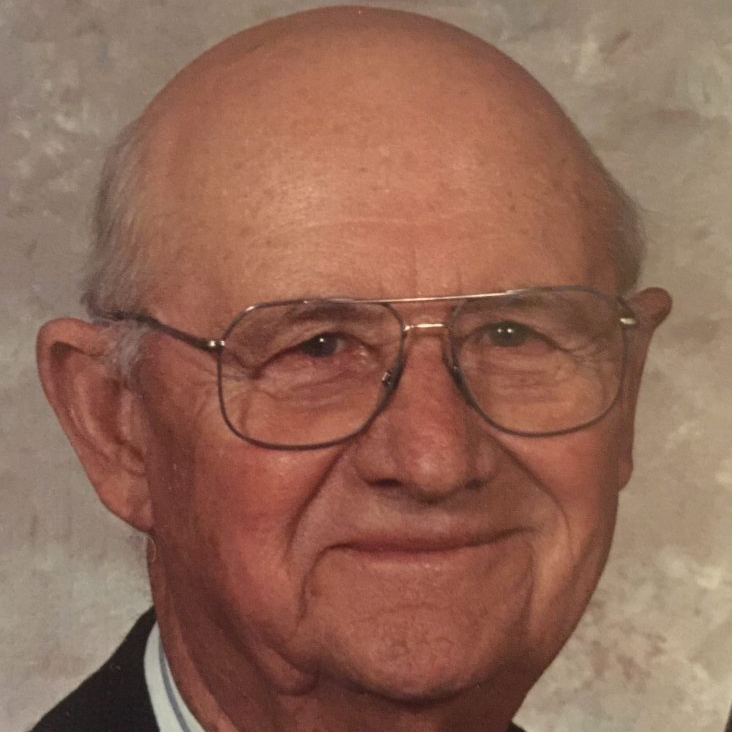 Black was active in the Texas State Future Farmer program and the Hopkins County Ag Workers Association. He also directed the Children's Barnyard at the State Fair of Texas and served as superintendent of the livestock show. He helped establish the Ag Workers Organization in Sulphur Springs and was instrumental in the development of the Hopkins Co. Rural Urban Organization that helped bond city and county citizens. The dedicated educator received numerous honors, visionary and leadership awards related to his agriculture and education involvement throughout his life.
The Ira Black FFA Ag Mechanics Show conducted during the annual Help-A-Child Benefit typically features not only shop projects such as tables, fire pits, wooden toolboxes, a lounge chair metal home décor and cutouts, a bench and other items, but also an arts and crafts competition and recognition for cookie creations all created by area high school FFA and FCCLA students. He also spent many years as Superintendent of the Poultry Show at the Houston Livestock Show and Rodeo.
Awards will be announced during the noon presentations, with students recognized for projects entered in various categories for the students' entries with one grand champion trophy awarded to the top rated project entered into the show. Projects are then sold at auction, with proceeds benefitting the children's charities supported by the Help A Child Benefit.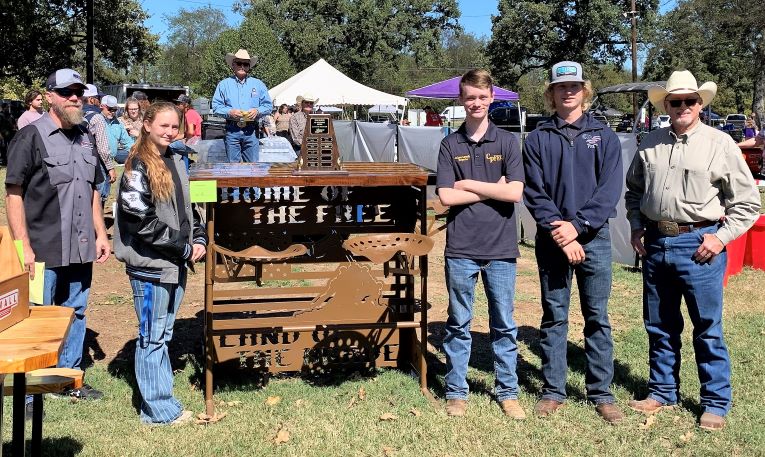 6. Live And Silent Auctions
A silent auction of certain donated items will be conducted Saturday during the ag mechanics show. People can go by, scope out the options and, if they see something they'd like to take home, write down their name and bid for that item.
Then, immediately following the announcement of ag mechanics project show and team build-off winners, and chili and brisket winners (roughly 12:30 p.m.), a live auction of project show items and any other donated items donated will be conducted.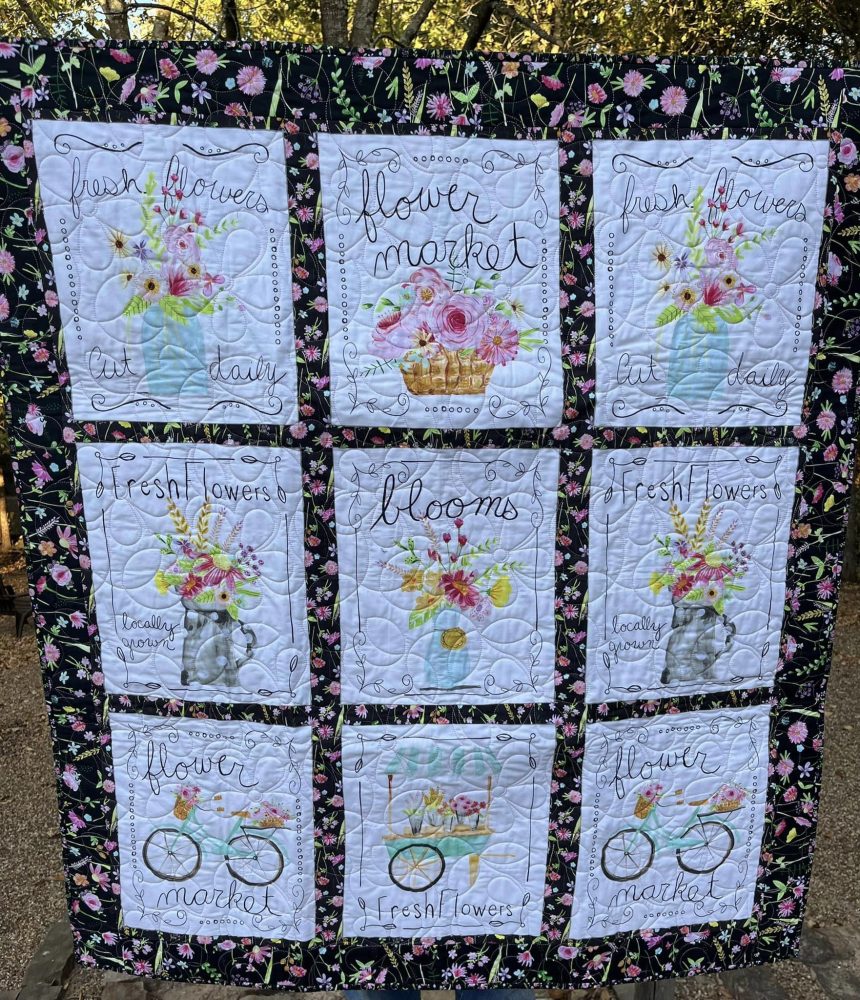 Where The Money Goes
All proceeds from the Help-A-Child Benefit will go to four different causes that, you guessed it, help children: Texas Scottish Rite Hospital for Children and Northeast Texas Child Advocacy Center, the Masonic Lodge Scholarship Program, and this year four foster families will be recognized.
There is no set goal for the fundraiser, but those involved always hope each successive year will bring in a little bit more to stretch a bit further to help children. Help-A-Child is a 501(c)3 non-profit organization so all donations are tax-deductible. There are no administrative fees paid out as the annual benefit is staffed by an all-volunteer staff, so every penny profited goes to children, Bartley noted.
Last year, the Help-A-Child Benefit donated $107,000, the balance of the fundraiser, to help children served by Northeast Texas Child Advocacy Center, Scottish Rite Hospital for Children, local foster families and the Masonic scholarship program benefitting area high school seniors, according to Bartley.
Texas Scottish Rite Hospital For Children
Of the four children's causes benefitting from the Help-A-Child event, Texas Scottish Rite Hospital for Children was one of the original organizations receiving funding from the benefit 15 years ago.
The hospital opened it's doors to the children of Texas in 1921 and has emerged as one of the nation's leading medical centers for the treatment of pediatric orthopedic conditions and sports injuries and fractures, as well as certain related neurological disorders and learning disorders, such as dyslexia.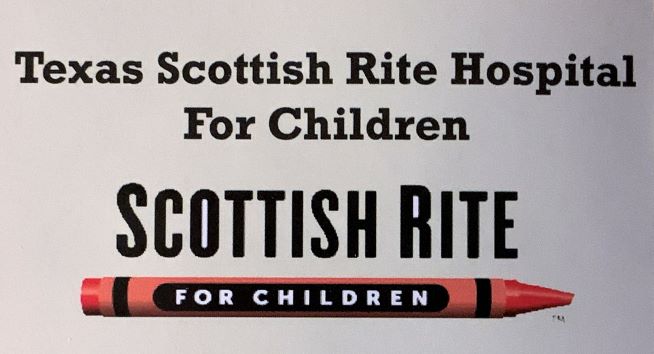 Each year, Texas Scottish Rite Hospital for children provides extensive treatment and therapy for thousands of children challenged by orthopedic conditions, including scoliosis, clubfoot, congenital dislocated hip, Legg-Perthes, limb-length differences and hand conditions, as well as young athletes with sports injuries.
Through the hospital's Luke Waites Center for Dyslexia and learning Disorders, specific learning disorders, such as dyslexia, are evaluated and treated. Through the hospital's videotaped dyslexia and literacy training programs, thousands of Texas students have learned to read and write.
The staff of more than 1,000 full-time members at the facility are actively supported by 1,000 dedicated volunteers.
Texas Scottish Rite Hospital for Children is governed by a board of trustees who are members of the Scottish Rite of Freemasonry in Texas. Scottish Rite Masons are affiliated with Freemasonry, a worldwide fraternal organization whose members share a common desire to better themselves as citizens and members of society. Financial support from the Scottish Rite or broader Masonic groups is on an individual, voluntary basis. The hospital is not affiliated with the Shriners Hospitals for Children.
Northeast Texas Child Advocacy Center
NETCAC, located in Winnsboro, also has benefitted from the Help-A-Child event since the annual fundraiser was first started 15 years ago.
NETCAC has interviewed more than 7,800 children since the facility first opened its doors in 1998 as a safe child- friendly environment to children between the ages of 2-17 who are alleged to have been sexually or severely physically abused or have been a witness to a violent crime. The children are allowed to tell their stories in a non-leading way to a trained forensic interviewer rather than having to repeat it multiple times to multiple agencies involved in the investigation and prosecution, therefore reducing the trauma to the child.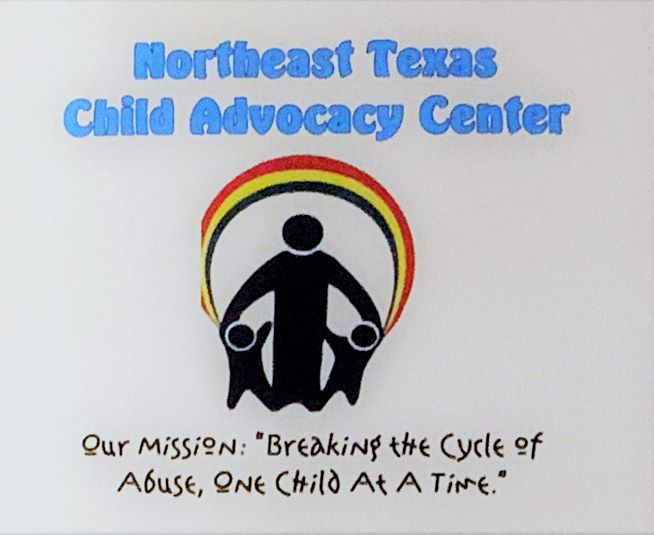 The NETCAC meets the standards and criteria set by the Texas Family Code and are members of Children's
Advocacy Centers of Texas and National Children's Alliance. Currently, the facility is able to offer these services free of charge, thanks to grant assistance, financial assistance from area businesses, gifts-in-kind, donations such as the one received from Help-A- Child organization, community support, and the CAC board members and volunteers.
To provide a Multidisciplinary Team (MDT) of professionals to work together to facilitate the prevention, detection, investigation, and treatment to ensure that the best interest of the child victims are being served. CACs coordinate monthly MDT meetings to discuss cases.
Scholarship Program
The Help-A-Child benefit started with just four local Masonic Lodges involved in coordinating and putting on the event. Last year, Help-A-Child partnered with 11 Masonic Lodges from across Northeast Texas to award scholarships to graduating seniors. This year, a dozen Masonic Lodges from across Northeast Texas are partnering with Help-A-Child not only to help conduct the annual fall benefit for kids but to raise money to help high school graduates in their area with costs of a post secondary education.
In exchange for their active help hosting the event, each participating Masonic Lodge will receive a $1,500 donation they can use for scholarships. Each Lodge then has the opportunity to apply to Texas Grand Lodge for a $1,500 scholarship match, doubling the amount the Lodge is able to give in scholarships as a result of the Help-A-Child benefit. Last year along, the Lodges were able to give more than 30,000 in scholarships.
Foster Families
For the past two years, the Help A Child Benefit has recognized families who are outstanding in caring for foster children. This year, four foster families will be recognized for the unselfish time and love they offer to children in need love, attention, and direction in their spiritual.
"There are many children in today's society who need all of the above and more. It takes special parents who will take in these special children on a moments notice to provide a safe and loving environment. We admire these foster families who are unselfish with their time and love," Help-A-Child organizers noted in a benefit brochure explaining how and why the foster families are recognized annually.
This year, Bartley noted, four foster families will be recognized through the Help-A Child benefit.
Acknowledgements
The benefit would not be possible without the many local businesses, organizations and individuals who not only donate funds to help underwrite costs, but also donate items for the auction, participate in the competitions and volunteer their time at the various events.
The 2022 premier sponsor for Help-A-Child is The Faulk Company. Walmart is acknowledged as a presenting sponsor.
Past presenting sponsors include Benson Bros Wrecker Service, BT Medical Supplies, In-Touch by Cumby Tel, Lone Star Surgery, Alliance Bank and Purina Feeds.