A 35-year-old Sulphur Springs man was jailed Thursday afternoon on an aggravated perjury charge, after allegedly lying to a judge during a court hearing Thursday for a DWI charge, according to arrest and sheriff's reports.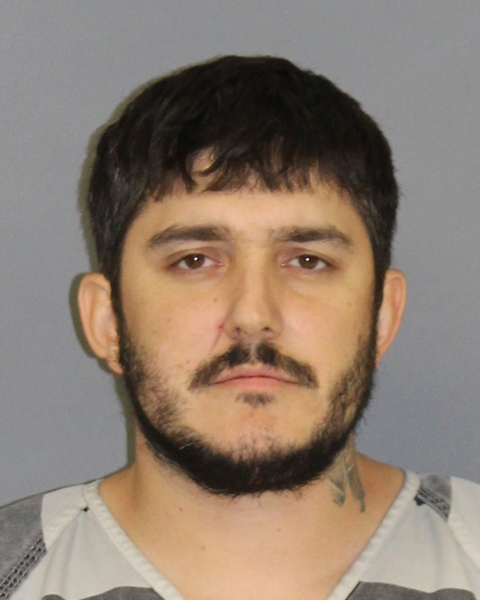 According to sheriff's reports and the court docket, Ryan Keith Tucker appeared as scheduled for a pre-trial hearing in the County Court At Law during the 9 a.m. court session on Sept. 1, 2022. Judge Clay Harrison presided over the a second offense DWI charge.
The DWI charge stemmed from a two-vehicle collision on State Highway 11 east at County Road 4710, allegedly caused when Tucker struck another vehicle while trying to pass it on Valentine's Day 2022. Tucker was reported to be walking into a pasture away from the crash when deputies detained him. He had slurred speech, was unsteady on his feet. He also admitted to consuming medication and an alcoholic beverage, Texas Department of Public Safety Trooper Arturo Ugalde alleged in Tucker's February arrest report.
Thursday, Sept. 1, Hopkins County Attorney's Office offered Tucker a plea agreement related to the Feb. 14, 2022, second offense DWI charge. During the official proceeding, Tucker swore under oath his testimony during the hearing would be the truth. The terms of the plea agreement were reviewed, including the requirement for an interlock device on his vehicle. Tucker reportedly told the judge since his driver's license is suspended, not only does he not drive a vehicle, he doesn't even own a vehicle, officials reported.
After signing the agreement, Tucker was allowed to leave the court. A sheriff's deputy who had been in the courtroom when Tucker was placed under oath, had walked out of the building and was standing on the courthouse steps. While there he reported seeing Tucker get into the driver's side of a four-door passenger car and drive away from the courthouse square. Judge Harrison was notified. A case was initiated against Tucker for perjury. A warrant was issued for Tucker's arrest later Sept. 1.
HCSO Deputies Josh Davis and Kevin Lester located Tucker at his rural residence, took him into custody at 3:07 p.m. on two charges and transported him to jail. Tucker — who is also known to use the aliases John Moore, Shawn Tutt and Shawn Tucker — was booked into jail at 3:48 p.m. Thursday on the warrant for aggravated perjury as well as bond forfeiture on the driving while intoxicated-second offense charge.
Under Texas Penal Code Title 8, Chapter 37, Section 37.02, perjury is committed if, a person, with intent to deceive and with knowledge of the statement's meaning, either "makes a false statement under oath or swears to the truth of a false statement previously made and the statement is required or authorized by law to be made under oath;" " or "makes a false unsworn declaration under Chapter 132, Civil Practice and Remedies Code." Perjury is a Class A misdemeanor offense.
Aggravated perjury, according to Section 37.03 of the Penal Code, then is committed if the person commits perjury as defined in Section 37.02, and the false statement is made during or in connection with an official proceeding; and is material. Aggravated perjury is a third-degree felony offense.
Tucker remained in Hopkins County jail Friday, Sept. 2, 2022, on both charges. His bond on the aggravated perjury charge was set at $20,000, according to jail records.
If you have an emergency, dial 9-1-1
The Hopkins County Sheriff's Office is located at 298 Rosemont Sulphur Springs, TX 75482. You can reach them for non-emergency matters at (903) 438-4040.