An additional charge was added Tuesday afternoon for a Sulphur Springs man jailed on an evading arrest charge Monday, according to arrest reports.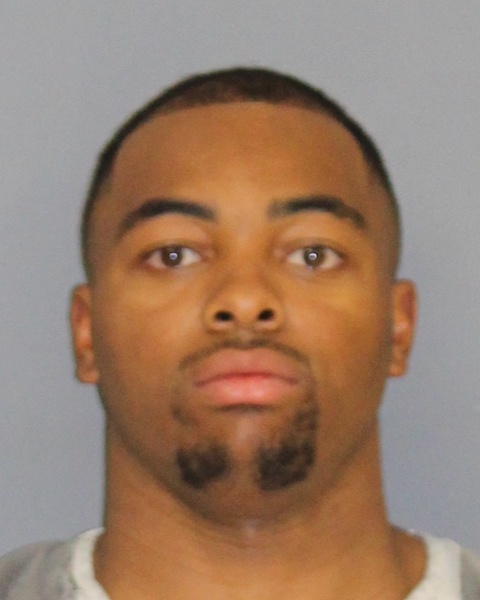 A detective advised Sulphur Springs Police Sgt. Brandon Mayes that Dequarian Terran Pitts was scheduled to be at the police department for an interview, and that a felony warrant had been issued for the 22-year-old Sulphur Springs man's arrest.
Pitts was among three arrested Monday evening, Sept. 12, 2022, on evading arrest charges following a Calvert Street shots fire call that resulted in a pursuit that ended with Pitts and a Commerce man attempting to run from police, officers noted in arrest reports. Pitts spent the night in Hopkins County jail on the misdemeanor charge, then was released Tuesday, Sept. 13, 2022, on a $10,000 bond.
Mayes contacted Pitts while he was at the police department and took him into custody at 4:30 p.m. on the warrant for violation of probation, which he was on for a Dec. 3, 2020 felony assault of a family or household member that impeded breathing or circulation charge, Mayes noted in arrest reports.
Pitts was transported to Hopkins County jail, where he was booked in at 5:14 p.m. Sept. 13, 2022, and remained Wednesday morning, Sept. 14, 2022, on felony probation charge; his bond was set at $150,000, according to arrest and jail reports.
Jail records also show Pitts has been jailed on two other occasions on charges related to the December 2020 assault impeding breathing charge. He was jailed Feb. 10-March 18, 2021, for surety off bond on the 2020 felony assault charge; and May 4-Aug. 4, 2022, for violation of probation on the assault impeding breathing charge.
KSSTRadio.com publishes Sulphur Springs Police Department reports and news. The Police Department is located at 125 Davis St., Sulphur Springs, Texas. Non-emergency calls can be made to (903) 885-7602.
If you have an emergency dial 9-1-1.
The Sulphur Springs Police Department continues to serve its citizens with pride in its overall mission and will strive to provide the best possible police force in the 21st century.
If you have an emergency, dial 9-1-1
The Hopkins County Sheriff's Office is located at 298 Rosemont Sulphur Springs, TX 75482. You can reach them for non-emergency matters at (903) 438-4040.