A female was allegedly choked to the point she couldn't breath during a CR 4772 altercation Thursday afternoon. A 21-year-old Sulphur Springs man was arrested on a felony assault charge.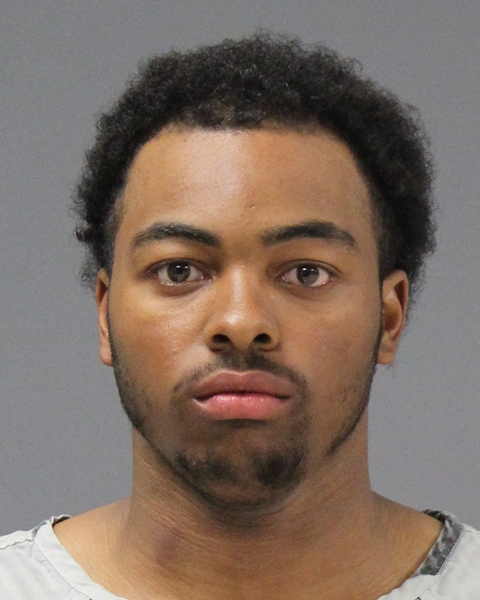 A Hopkins County Sheriff's Office communications operator dispatched deputies at 1:34 p.m. to County Road 4772, where an active disturbance was reported. Dispatchers advised they'd received 911 text messages stating Dequarian Pitts had recently grabbed a female by the neck, choking her until she couldn't breath during a CR 4772 altercation.
When HCSO Deputies Zack Horne and Richard Brantley and Cpl. Todd Evans arrived, they reported seeing two females exit the backdoor of the CF 4772 residence. Based on prior incidents at the residence deputies identified one of the pair as the alleged victim.
As they contacted the pair, they learned the other female was a guest who heard the altercation. They also noted the recognized female to be visibly upset and had "fresh red marks on her neck, indicating she had very recently been grabbed around the neck area," Horne alleged in arrest reports.
A short time later, a 21-year-old male identified in arrest reports as Dequarian Terran Pitts exited the backdoor as well. He was detained in handcuffs while deputies following further investigation of the altercation.
The female with red marks on her neck claimed Pitts grabbed her by the neck following a verbal altercation. She allegedly began losing her breath while Pitts was choking her. She was able to get away from him and ran into the other room where the guest was at; the females remained in the room until deputies arrived, according to arrest reports.
The female's injuries were photographed along with the area of the residence where the altercation was alleged to have occurred. When deputies attempted to photograph what appeared to be fingernail wounds on Pitts' forearm, the 21-year-old man was alleged to be uncooperative.
Pitts was arrested at 2:26 p.m. Dec. 3, 2020, for assault of a date, family or household member that impeded breathing in connection with the CR 4772 altercation. Pitts remained in Hopkins County jail Friday morning, Dec. 4, on the third-degree felony charge. An emergency protective order was also requested, according to arrest reports.
Thursday was the second time Pitts has been booked into Hopkins County jail. He was arrested March 3 and released March 9 on a $1,000 bond on a possession of less than 2 ounces of marijuana charge, according to jail reports.
---
The Hopkins County Sheriff's Office is located at 298 Rosemont St., Sulphur Springs, TX 75482. Non-emergency calls can be made to (903) 438-4040.