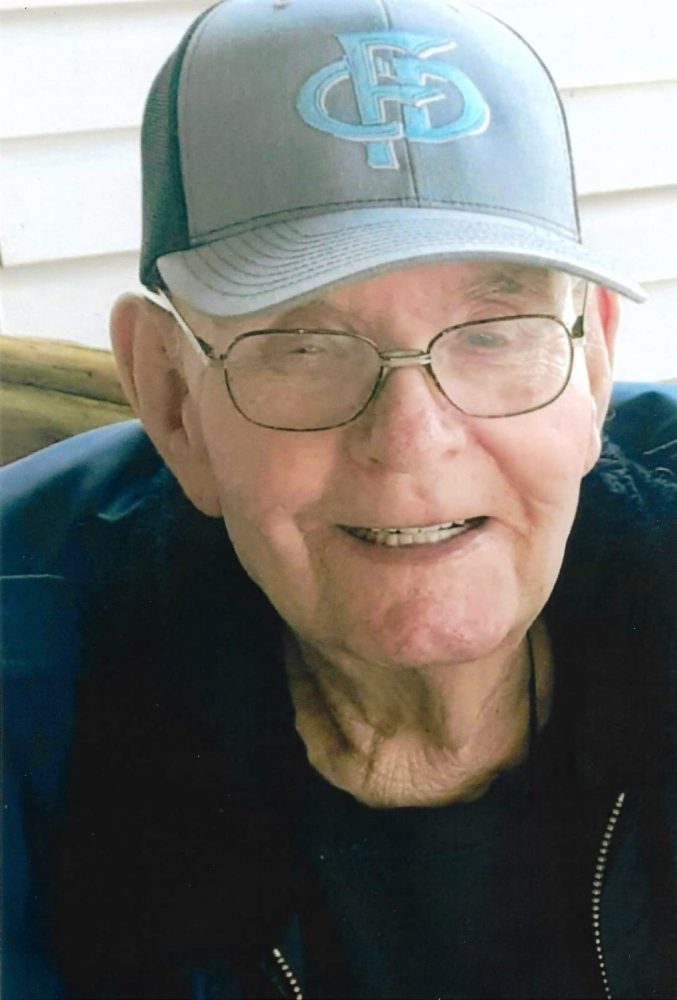 A funeral service for Carrol Dwayne (Meatball) Meeks will be held at 11 a.m. Saturday, September 3, 2022, at Murray-Orwosky Funeral Chapel with Bob Neal officiating. Interment will follow at Greenpond Cemetery with Jerry Cook, Jeremy Cook, Frankie Coker, Ronny Gunn, Don Meeks and Richard Teer serving as pallbearers and Robert Nichols, Bobby Meeks serving as honorary pallbearers. Visitation will be held one hour prior to the service. Carrol went home to be with the lord on Monday, August 29, 2022, at Carriage House Manor, Sulphur Springs, Texas.
Carrol was born on the 23rd of May, 1935, to Robert Washington Meeks and Essie May Burns Meeks, in a sharecropper house, in a bottom south of Como. The youngest of 5 children, his siblings included Vera Meeks Nichols, Lorine Meeks Nichols, Billy Bob Meeks and another brother J.C, who died in infancy. Carrol grew up helping his father share crop and helping him on his own farm, which created a lifelong love of "country living" and loving the land. Not having much for a young boy to do between chores, Carrol would sit for hours on the side of his bed learning to play the guitar, hoping one day to play with his parents, Bob and Essie, when they played dances for extra spending money. This would create a second love in his life, the love of Country music and he dreamed of one day becoming a Country music star in his own right. Carrol graduated high school in Pickton, in 1953, he began trying to break into the music business, playing small gigs in the area, such as dances and playing on local radio station KSST. In 1955, Carrol joined the famous Bob and Joe Attlesey or, as they were more widely known, "The Shelton Brothers," in their band "The Sunshine Boys." Carrol used his childhood nickname and quickly gained local notoriety as "Meatball Meeks." In 1957, he became one of the founding members of a variety show, created in Reilley Springs Texas, known as the "Reilley Springs Jamboree." This show featured "The Sunshine Boys" along with the Shelton Brothers and other local talent that was broadcast on KSST Radio. This show also attracted big name stars to the area to perform, such as George Jones, String Bean, The Carlisles and Tony Douglas. In 1968 Carrol would meet another love of his life, who, as time went by, would become his only love. Carrol married Amanda Fay Barbour Seymore on the 28th of June 1968, Amanda, having 4 children from her previous marriage, Diane, Drucilla, Dale and April Seymore, gave birth to Twins, Carrol and Darrell in 1969. Carrol and Amanda would go on to have 49 blessed years together, until her passing in 2017. In 1974 and '75 Carrol became a founding member of the Como Volunteer fire dept. The first modern, local, volunteer fire dept. in Hopkins County. He dedicated many years to helping the community as a fireman and even became a City Councilman. One of the most cherished family memories, is him pulling out that J50 Gibson Guitar, during family gatherings and reunions and playing those old country songs, like "Family Bible," and "Walkin The Floor."
He was preceded in death by his wife, Amanda; his daughter, April Howard; brothers and sister-in-law , J.C Meeks, Billy Bob and Loretta Luman Meeks; sisters and brothers-in-law, Vera and Wren Nichols, Lorine and Ray Nichols; and his parents Bob and Essie.
Carrol is survived by his children, Diane Lightsinger, Drucilla Holley, Dale Seymore, and Carrol and Darrell Meeks; and numerous grandchildren, great-grandchildren, nieces and nephews.
Arrangements under the direction of Murray-Orwosky Funeral Home.
The online register can be signed at www.murrayorwosky.com
---