Dr. Boyd McCreight, 82, of Yantis, passed away July 22, 2022, in Christus Mother Frances Hospital in Sulphur Springs. Memorial services will be conducted at 4 p.m. Friday, July 29, 2022, at the First Baptist Church of Yantis.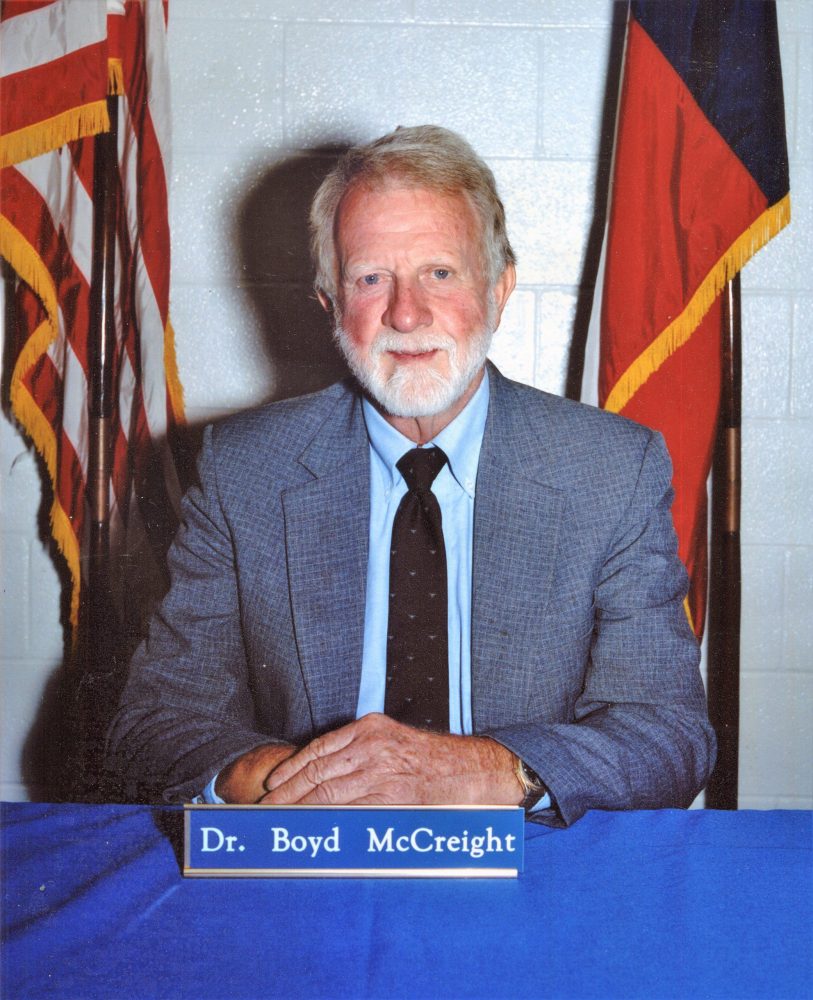 Boyd was born on December 9, 1939, in Sulphur Springs the son of Arthur Edwin and Stella J. Boyd McCreight. He married Frances Frazier on September 8, 1985, at Indian Springs Baptist Church in Gladewater.
He is survived by his wife, Frances Ann McCreight; daughter, Jennifer Ogle and spouse, Colby; daughter-in-law, Ginger McCreight; stepson, Gordon Frazier and wife, Leah; grandchildren, Katelyn McCreight and Derek McCreight, Riley and Colson Ogle, and Valorie Regan and husband, Nathan; and great-grandchildren, Noah Regan, Landyn Regan, Lilly Regan.
Boyd was preceded in death by his parents, Arthur and Stella McCreight; son, Bryan McCreight; and his first wife, Sharon Biffle McCreight Freeman.
Boyd grew up 5 miles south of Yantis on the family farm and attended Yantis High School and was a member of First Baptist Church in Yantis. He earned his BS in biology and MS degree in sociology and counseling from East Texas State. He was also a lecture assistant in earth science and a member of Beta Beta Beta and the dean's list. He began teaching sociology at Mary Hardin Baylor University while attending Baylor University in Waco and was also head of campus security at Mary Hardin. Then, he was recruited at Tarrant Co. Jr. College to work with at-risk students. He continued to attend Baylor University while concurrently working as a professor at Tarrant Co. Junior College. Boyd was a charter member of Phi Delta Kappa at Baylor. He completed his doctoral dissertation on the topic of drug abuse education. He received his doctorate degree from Baylor University in educational psychology with a minor in elementary education and counseling. Later, he became the dean of education at Louisiana College in Pineville, LA. and directed the elementary and secondary education program. He also designed the special education department and held these positions for 8 years.
After retiring from the education and psychology field, he returned to the family farm, where he enjoyed gardening and raising fruits and vegetables. He took great pride in serving on the Yantis school board for approximately 15 years. He also began a real estate business after his retirement.
He also was a Volkswagen collector. He loved watching movies, reading and going out to eat at local restaurants. He was a devoted husband, father and granddad.
In lieu of flowers, please honor his memory and love of school supplies by donating school supplies to Yantis ISD.
Online condolences may be sent to the family by visiting www.fry-gibbs.com.
---