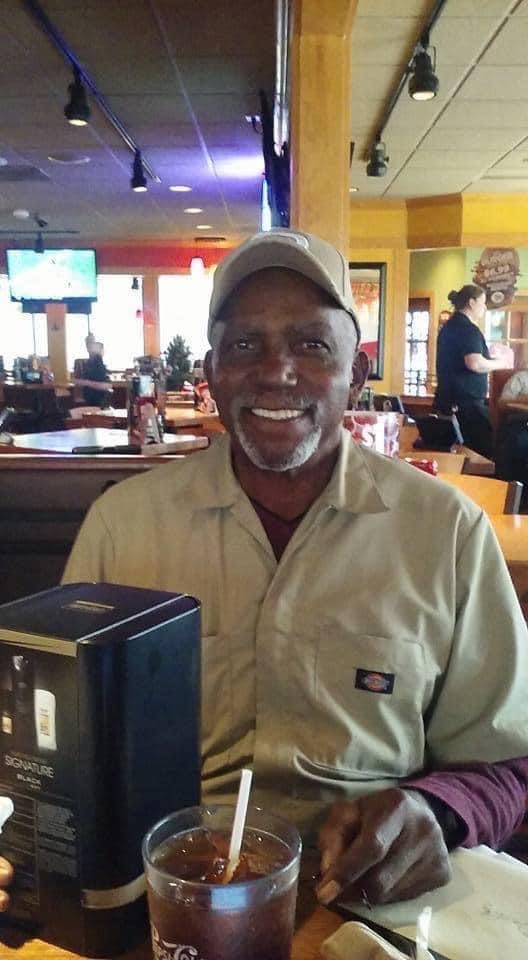 Billy Wayne Edwards, Sr., was born December 6, 1946, in Sulphur Springs, Texas, to the parentage of the late Willie B. Edwards and Ora Lee Thomas. He was known lovingly by his nieces, nephews, and loved ones as Uncle Yanney.
He attended Sulphur Springs schools and graduated from Douglas High School in 1965. After high school, he served four years in the Air Force during the Vietnam War.
He was of the Methodist Faith, joining Evening Chapel CME as a child and was sprinkled as they are taught in their faith. He served in various areas over the years such as usher, choir member, janitor, landscaper, and finance team member. He decided at the age of 66 that he wanted to be baptized as a testament of his faith, and on Feb. 13, 2013, he was baptized by Rev. Fergus Jacobs in the Morning Chapel Missionary Baptist Church Baptism Pool.
He retired from TXU Electric as a lineman and then retired from Texas A&M University-Commerce as a Shipping and Receiving Supervisor in 2007. He enjoyed various activities over the years such as fishing, landscaping, d'jaying, riding motorcycles, traveling, loving his dogs, singing in various male chorus groups, and spending time outdoors.
He married Cassie Laurita Clayton on November 4, 1967. To this union, seven children were born. She preceded him in death on February 11, 2016.
He is survived by four sons, Billy Edwards, Jr., of Grand Prairie, John Edwards of Shreveport, LA, Byron Edwards of Sulphur Springs, and Michael Edwards of Atlanta, GA; two daughters, Dr. Marian Edwards Ellis (James) and Sarah Edwards, both of Paris; nine grandchildren, Lakesha Verrette (Demetrius) of North Las Vegas, NV, Jasmine Hall Edwards of Arlington, Breyana Edwards of Sulphur Springs, Ashley Ellis and Marissa Ellis of Lewisville, Tyesha Edwards of Dallas, Tyreikus Edwards of Paris, Mycah Edwards of Enid, OK, and Grayson Edwards of Shreveport, LA; four great-randchildren, Cymia Ivery, Serenity Marshall, Morgan Harper, and Demetrius Verrette, Jr.; adoptive grandchildren, Shedrell Ellis, Cornell Sampson, and TyJohn King; one brother, Jimmy Edwards (Patricia) and one sister, Patricia Weatherall, both of Sulphur Springs; special niece, Mae Jean Yarbrough; first cousin, Gwendolyn Edwards of North Richland Hills; and a host of in laws, nieces, nephews, cousins, and friends.
In addition to his wife, he was also preceded in death by his parents, Willie B. and Ora Lee Edwards; baby son, Daniel Edwards; brothers, Willie B. Edwards, Jr., and Willie James Brooks; sister, Maggie Finnie; aunts, Doris Yarbrough and Ruby Lee Weaver; uncles, Sonny Yarbrough, R. W. Yarbrough (Beulah), and Jimmy Edwards of Fort Worth; first cousin, Helen Edwards of Fort Worth; and in-laws, Elgie Sr. and Cassie Mae Clayton, Cynthia Perry, Mary Jean Edwards, and Baby Ray "Fry" Finnie.
A funeral service will be held at 3 p.m. Sunday, July 31, 2022, at St. Luke Baptist Church. Interment will follow at St. Luke Cemetery. Visitation will be held from 6 to 8 p.m. Saturday, July 30, 2022, at West Oaks Funeral Home.
Arrangements are under the direction of West Oaks Funeral Home.
---