Sandra Tran and Leslie Galvan are the top 2022 Honor Graduates at Como-Pickton High School.
Valedictorian Sandra Tran, daughter of Quynh Tran and Suong Van, will graduate May 27, 2022, with a 4.0 grade point average. She has attended Como-Pickton CISD for eight years.
Tran was in the band and color guard from 10th to 12th grade, serving as Color guard captain her senior year. She also received Outstanding Color Guard Award in both 11th and 12th grades.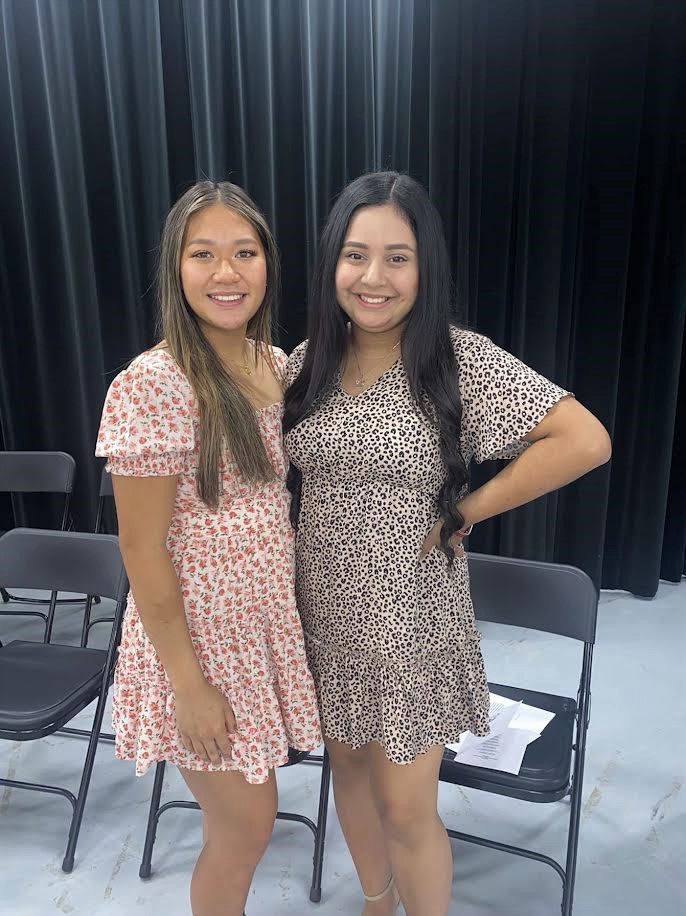 She was the Cross Country manager all four years of high school.
In One Act Play, she was a cast member her freshman year and was a member of crew her sophomore, junior and senior years, during which the CP troupe's OAP was a bi-district qualifier. She helped the OAP qualify for area her senior years. She received the Outstanding Crew member award award in 11th and 12th grades.
Tran has been a member of the National Honor Society, Book Club and Spanish Club all four years of high school, including serving as NHS president in 12th grade. She was in FCCLA and FFA her sophomore year as well.
She too has been active in Academic UIL all four years of high school, winning first place honors in copy editing 11th, and 12th, making her a regional qualifier both years.
As a four-year member of the CP Varsity Track Team, Tran helped her team win the district championship her freshman and senior years, and this year helped them earn an Area championship as well. She has been a regional qualifier the last two years, and this year received the Ron Heflin Fighting Heart Award.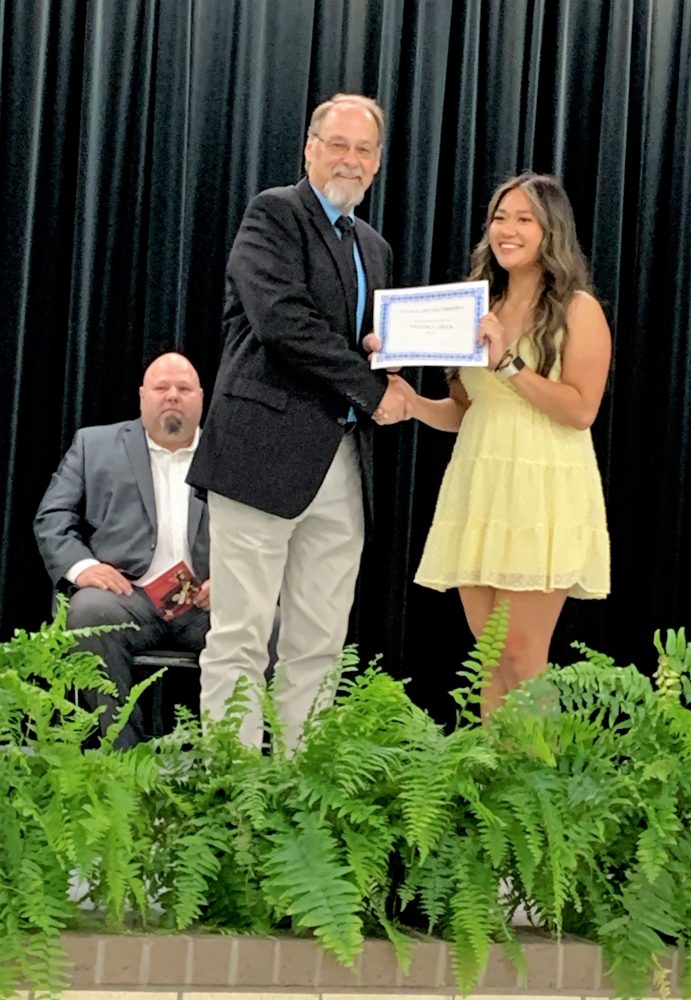 Among the honors and awards she has achieved Tran lists being named the CP Senior Class of 2022 valedictorian and being on the A Honor Roll.
Tran's advice to other students who also hope to be successful is to not be afraid to try something new, including an extra class never taken or a new sport.
"Being afraid holds you back from your potential. Even if you're not good at it, at least you have experience," Tran said. "Being open-minded and adaptable is a good trait to have if you want to succeed. Also, being able to see the bigger picture while you are working towards something is definitely a trait one needs to be successful."
In addition to her school work and activities, Tran also worked for Brookshire's Grocery Company from Dec 30, 2020 to April 13, 2022.
Tran plans to become a nurse practitioner because has has a great interest in the medical field.
"Nursing is a rewarding career that exists to help others and I am ready to be a part of it," Tran said.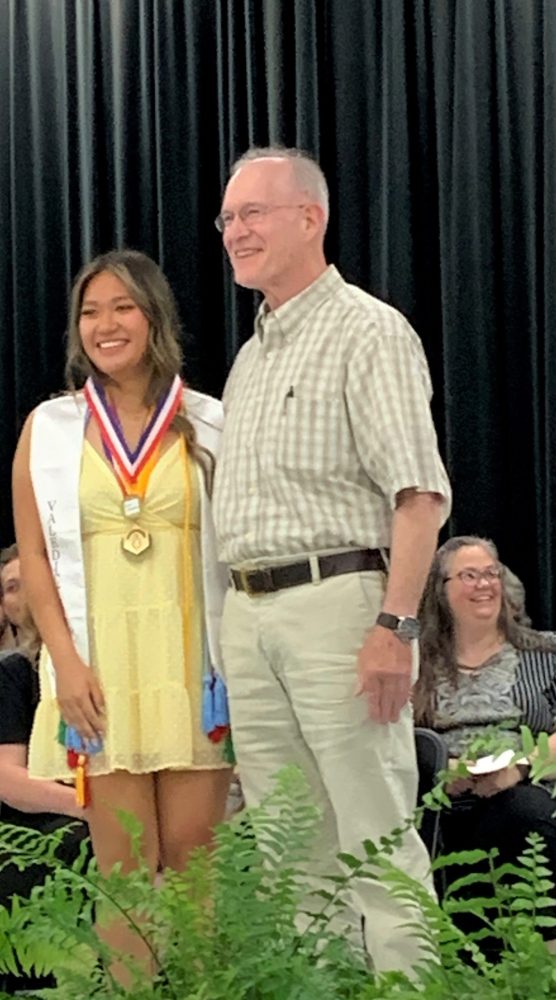 She plans to attend the University of Texas at Tyler, where she will begin working toward that goal as a nursing major. She already has several college credits, thanks to the dual credit English, government, economics, algebra, statistics, history, Texas government and art appreciation classes she had the opportunity to complete while attending CPHS.
Tran received was awarded a $500 Como-Pickton Athletic Booster Club Scholarship and was also offered a $40,000 Texas A&M University-Commerce Presidential Scholarship.
CPHS Senior Class of 2022 Salutatorian Leslie Galvan, daughter of Ivan and Maria Galvan of Como, graduates with a 3.96 PGA. She has attended CPCISD for 14 years.
She has been very active in academic and extracurricular activities as well during her high school career.
Galvan was involved with the Spanish Club throughout high school, serving as club secretary her senior year. She has been very active in FFA all four years of high school, during which she's been on the Senior Quiz Bowl Team. She was an FFA Spanish Creed Speaker and was selected to serve as a Texas FFA Association Ambassador her sophomore, junior and senior years. During her junior year, Galvan served as FFA Chapter reporter and this year served as FFA Chapter secretary. She has competed in FFA Public Relations the past 2 years, winning first place this year. Also during her senior year, she was named FFA CDE Member of the Year and Ag Mechanics Showman of the Year, and earned her Lone Star Degree.
She has been on the floriculture team, agriculture mechanics and participated in Skills USA all four years of high school. As a senior, she was reserve grand champion in the CP Floral Exchange and finished fifth in the East Texas State Fair Floral Contest. Galvan also competed in academic UIL during her junior and senior years, and this year won first place honors at the district newswriting contest.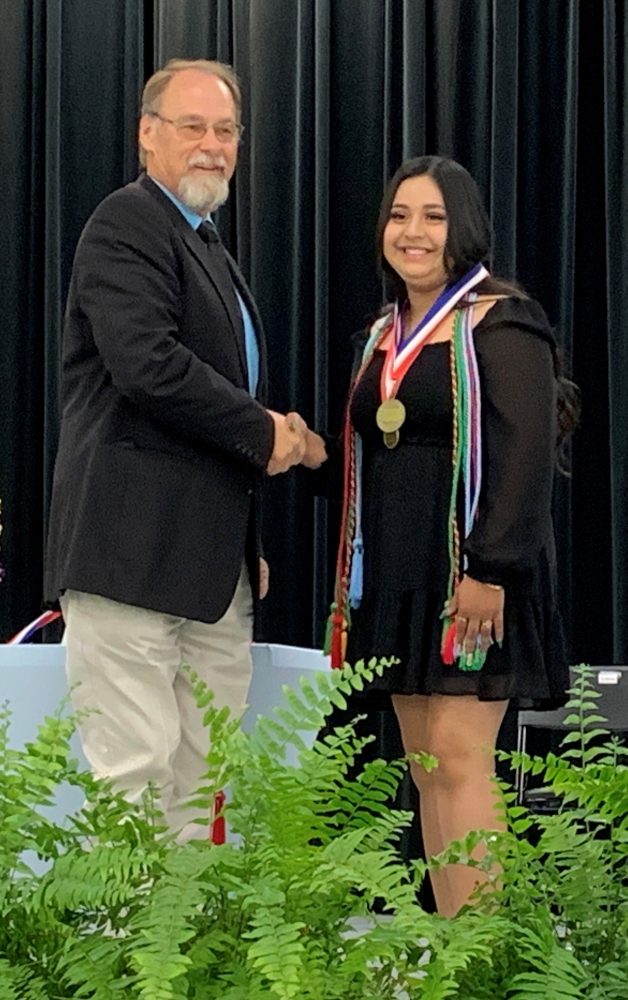 As a freshman, Galvan was ranked overall in Ag Mechanics & Metal Tech and Algebra I Honors classes, and second overall in Principles of Construction and Biology Honors classes. As a sophomore, she was ranked first overall in Ag Structure Design and Fabrication and Architecture Design 1 classes; second overall in English II Honors, Advanced Floral Design, Geometry Honors, and World History Honors classes. As a junior, she was was second overall in Ag Equipment Design & Fabrication, Algebra II Honors, English III Honors and Construction Tech I classes.
She also remained on the AB Honor Roll her freshman year, and the A Honor Roll her sophomore and junior years.
The past two years, she has served as basketball manager and athletic trainer. Galvan also was in the National Junior Honor Society her freshman and sophomore years of high school. As a senior, Galvan served as NHS Chapter reporter, Class of 2022 secretary.
She began taking dual credit courses as a junior, and has successfully competed US History, College English, Algebra, Statistics, US Government and economics classes giving her 24 hours worth of college credits when she graduates high school.
Galvan said her strongest influence and source of motivation comes from her parents.
"Ultimately, my goal is to one day look into the present day as the past and see how my hard work become rewarding, and demonstrate to my parents how much I appreciate their sacrifices. My parents have always served as my two biggest supporters, giving me the motivation to wake up every day with the purpose of being one step closer to achieving my goals. From learning a new langue to teaching me to pump gas, my parents have always been by my side, giving me more than I could ask for. This leads me to have a desire to give as much back to those who have supported me in the same aspect I have been blessed with. I hope to one day become a person who people can look up to and serve as inspiration for anyone who also believes in their potential," Galvan said.
She said reflecting on her parents' perseverance encourages her to pursue her "American dream and to fulfill their aspirations of creating a bright future for their children despite conflict."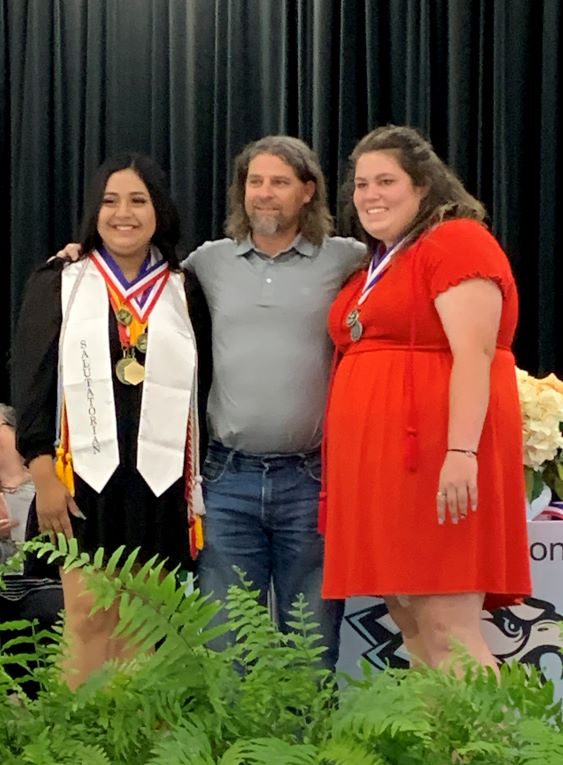 She said the leadership skills she's gleaned through her school experiences, the confidence she's gained though FFA to step out of her comfort zone has allowed her to build networks and develop her own voice, she will use to accomplish her American dream.
"Today, I am able to demonstrate my knowledge and talent of having a servant's heart with a leader's mind due to the character development I experienced these previous years. The tenacity developed within me empowers me to strive for excellence and the fulfillment of my goas. As a first generation college student, my ultimate dream in life is to make my parents' sacrifices worthy while accomplishing my dreams and goals," Galvan stated.
The 2022 CPHS salutatorian plans to attend Paris Junior College to become an LVN, then begin the RN program. She plans to enroll at UT-Tyler to begin the RN to BSN program, with a goal of graduating in 2026.
Galvan was awarded at $500 City of Como and Sanitation Solutions Scholarship and a $1,000 Como-Pickton FFA Scholarship to apply toward her college studies.