A Palo Pinto County murder suspect was apprehended in Hopkins County over the weekend.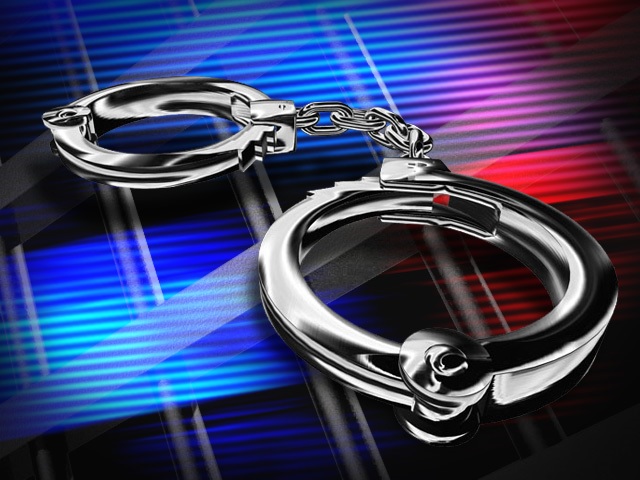 Hopkins County Sheriff's Deputy Zach Steward reported stopping a silver Chrysler 300 Saturday afternoon on Interstate 30 east near mile marker 130 for not having a front license plate. While talking to the driver, Steward detected a marijuana odor in the car, so he had the driver and passenger step out of the car while he conducted a probable cause search. Patting the pair down first, he found an orange pill bottle containing a small amount of marijuana.
Steward relayed the pair's information for a records check, then search the car. When he asked for the returns, a communications operator advised him 33-year-old Lonneil Javon White of Dallas was wanted in Palo Pinto County for murder and unlawful possession of a firearm by a felon,
The deputy had White exit the vehicle again and had him destroy the marijuana and detained him pending confirmation that the warrants are active. Once the Palo Pinto warrants were confirmed as active, Steward took White into custody at 3:34 p.m. May 7, 2022. He was transported to the county jail and released to jail staff. During the book-in process, the jail sergeant asked EMS to respond at the jail to access White, Steward and Sgt. Richard Greer noted in arrest reports. EMS transported him to the hospital. No additional information was noted as to the cause for White being taken to the hospital.
According to arrest reports, he was booked into Hopkins County jail at 4:49 p.m. May 7, 2022, on the murder and firearm charges. Jail records show the man was only in the county jail until May 7.
The Hopkins County Sheriff's Office is located at 298 Rosemont St., Sulphur Springs, TX 75482. Non-emergency calls can be made to (903) 438-4040.