The top seniors at Sulphur Bluff High School have been announced. Trevor Don Moore is the valedictorian and Bailey Rachelle Neal salutatorian of the SBHS Senior Class of 2022.
Valedictorian
Trevor Moore has attended Sulphur Bluff ISD for 10 years and will graduate with a 4.9 weighted grade point average. This is Moore's second time to be named valedictorian; he also was the valedictorian of the 8th grade class.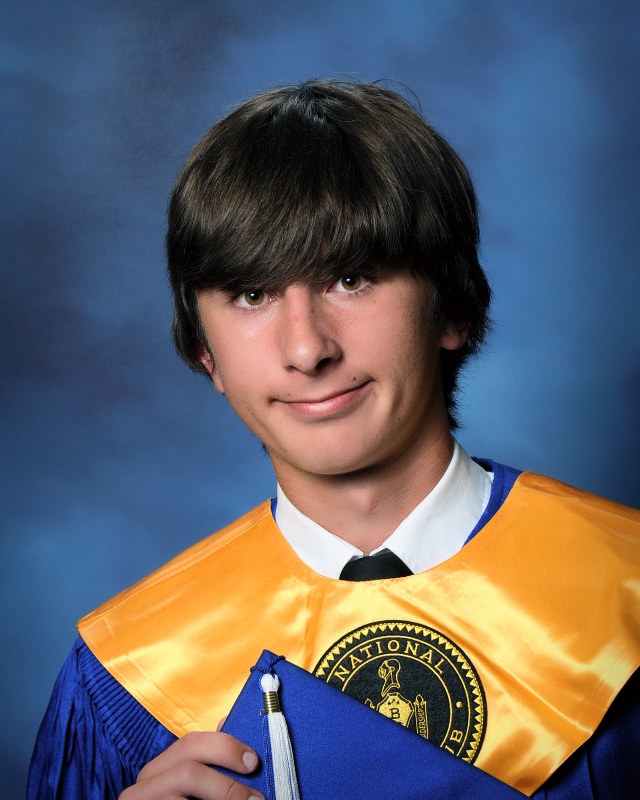 He is the son of Scott and Lena Moore, and says "we have lived in Cumby for my whole life."
"I would also like to mention my Memaw, who sadly passed away, and for this reason I would provide requiem for her; as she would have loved to see me graduate at the top of my class," Moore said.
He credits his family for their impact on his life. He said without his parents, "I wouldn't be the person I am today. My parents work very hard for me. My sister has always been a good role-model for me, as well as a great supporter."
He has been a member of the Beta Club since his freshman year, and also attended the Sulphur Springs Leadership program.
Moore too has competed in UIL spelling all through high school, with the exception of 2020 due to COVID-19 which canceled school activities.
"I have made it to regionals every time, getting second, first, then second again. My freshman year, I placed fifth in regionals," Moore said of his UIL spelling achievements.
In addition to academics, has played varsity baseball throughout his high school career. During his freshman year, Moore received All-District 2nd Team Utility recognition. During his junior year, he said he had to sit out until the playoffs due to a broken arm.
"I think that playing baseball has helped me to become a better person, because I have learned how to work better with a team. Baseball has made me become good at multitasking- balancing both sports and my grades," Moore said when asked about special traits or skills he feels have made him successful, adding, "I would say that I am a hard worker as well."
Community service activities he participated in through Beta Club have included Toys for Tots, Pennies for Patients, and Coat Drives. Moore said he also volunteered at a food pantry in Dallas with my summer baseball team and has helped with Sunday school and Vacation Bible School at Cumby United Methodist.
Moore counts among the honors and recognition he has received being named Homecoming King this year.
The SBHS valedictorian plans to attend Dallas Christian College in order to further his education and ha committed to play college baseball and major in Business Administration, while minoring in Sports Management. After that, Moore said he plans "to open his own faith-based youth sports facility in Hopkins County."
Moore already has a good start on attaining his college degree. He already has 53 hours of college classes offered to students at SBHS through Paris Junior College, just two classes shy of an associate's degree. He has, however, obtained a Microsoft Office Specialist Certification.
"My advice to other students is to work hard and not procrastinate. Make sure to spend time with your family and in your church," he said.
---
Salutatorian
Bailey Rachelle Neal has attended classes at SBISD for 14 years, and graduates as salutatorian with at 4.81 weighted GPA.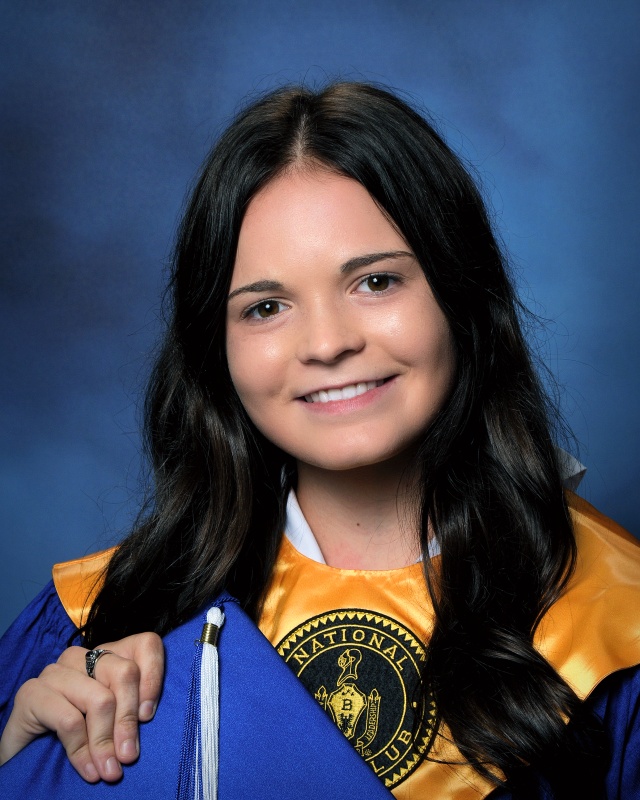 Neal is the daughter of Jason and Amy Neal of Dike; sister of Jace, Tyler and Emma Neal; and granddaughter of Michael and Rhonda Neal, and Jerry and Judy Shelton.
"My parents are my biggest inspirations," Bailey Neal said. "They have given me and my three siblings
everything we have ever needed or even wanted. They have raised us to be respectful, strong, young adults and have taught us to always believe in ourselves. Without them, I would not be the person I am today."
Neal also has been very active in school activities both academic and athletic.
She has been a member of the school FCCLA, Beta and FFA chapters all four years of high school, with which she was involved in community service activities. In FCCLA, Neal served as vice president of public relations during the 2019-2020 school year, vice president of achievement during the 2020-2021 school year. She also served as Beta treasurer during the 2021-2022 school year, and served as class secretary all four years of high school.
Neal competed in spelling UIL as a freshman and advanced to regional competition in spelling her junior year.
As a freshman on the Varsity Cross Country she earn a Team MVP award, 1st Team All-Region, and was a State Qualifier who finished the season in 34th Place at State. Neal also was on the JV Volleyball Team, JV Basketball Team and Varsity Softball Team her 9th grade year. As a freshman member of the Varsity Track & Field team, she earned Team MVP, was a Regional Qualifier in 3200m and 1600m, and as a State Qualifier finished 9th Place at State in in 3200m competition.
As a sophomore, Neal was on the Varsity Cross Country team and earned Team MVP, made 1st Team All-Region, 1st Team All-State and finished 8th at State. She too played on the JV Volleyball Team her 10th grade year. She was recognized with District Honorable Mention as a member of the Varsity Basketball Team that year. In Varsity Track & Field she earned Team MVP; the season was shortened in 2020, however, when all school activities ceased after spring break due to COVID-19 mandates.
Neal earned Varsity Cross Country: Team MVP, 1st Team All-Region and 1st Team All-State, and finished third overall in state as a member of the SBHS Varsity Cross Country Team her junior year of high school. State. Her contributions to the Varsity Volleyball Team garnered 2nd Team All-District and Academic All-District honors, and the team was a Regional Quarter-Finalist her 11th grade year of school. As a junior on the Varsity Basketball Team honors were received for 2nd Team All-District and Academic All-District, and the team was a Regional Quarter-Finalist. She received Team MVP, was a regional Regional Qualifier in 3200m,1600m, and 4X400m Relays; a State Qualifier in 3200m and 1600m; and finished 6th place in the 3200m and 8th Place in the 1600m at State. in Varsity Track & Field her junior year.
As a senior, Neal was a regional Varsity Cross Country Champion, finishing 6th in the State. This year,
Varsity Basketball: Co-Team Captain, 1st Team All-District. This year, Neal also was a Regional Qualifier in 3200m and 1600m, and finished 4th Place in 3200m and 8th Place in 1600m at State in Varsity Track & Field categories.
The SBHS Senior Class of 2022 salutatorian also received the Honesty and Integrity Award from Sulphur Bluff Masonic Lodge, Hopkins County Proclamation of Achievement for State Bronze Medal in Cross
Country from Judge Robert Newsom and received the Fighting Bear Award from Sulphur Bluff coaching staff.
She considers among the traits or skills that have helped to make her successful being "very dedicated to the things I care about most. I always try to give that 110% when it comes to something that is important to me."
When asked about her future plans, Neal said she plans to attend Texas A&M University-Commerce, where she will major in Elementary Education. Ultimately, Neal hopes to return to Sulphur Bluff to teach at the Elementary School.
"I have always wanted to teach children and I feel like this would be a good way for me to give back to my community," the SBHS Senior Class of 2022 salutatorian said. "I love the Sulphur Bluff community more than anything. A town where everyone helps out each other when they need it. Where you make some of your closest friends and greatest memories. This town loves its students and always does everything they can to put their students first. Sulphur Bluff is home and I will miss it while I'm away for college."
She got a small taste of what it might be like to become an educator during her sophomore year, while serving as a Junior High Athletics Teacher's Aide. She too already has a good head start on attaining her degree. She will graduate with 54 college credit hours thanks to the dual credit courses she has taken since her sophomore year at SBHS.
Neal's advice for other students also hoping to be successful is to "Set goals for yourself and work every day to achieve them."
End of Year Awards, Honors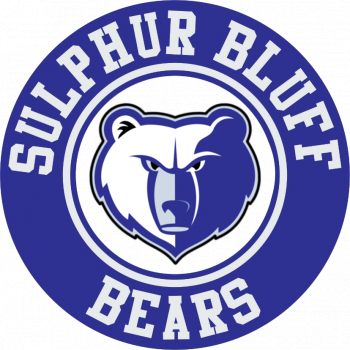 Moore and Neal will be honored along with the other members of the Sulphur Bluff High School Senior Class of 2022, including Tori Raine, who is recognized for being third, during a graduation ceremony which begins at 6:30 p.m. Friday, May 27.
Eighth graders will also be honored at graduation. This year's top eighth graders are Zaylee Peyton, valedictorian; Emma Carr, salutatorian; and Mabry Huie, the third highest ranking 8th grader at SBISD this year.
A baccalaureate ceremony was held Sunday evening, and an awards program was held Tuesday afternoon, May 17, 2022 for all students on the secondary campus receiving awards, honors and recognition during the 2021-2022 school year.