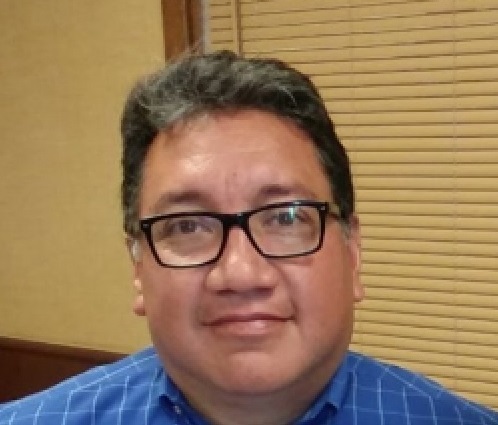 By Mario Villarino, Texas AgriLife Extension, Agriculture and Natural Resources Agent for Hopkins County,

[email protected]
Herbicides simplify weed management by allowing you to cover extensive areas in a relatively short time and reduce the need for time-consuming control practices such as hand weeding. Additionally, many herbicides have the advantage of selective control. Selective herbicides are those that kill weeds without significantly injuring the desired plant. In turfgrass, selective herbicides are particularly important because we do not have the option of using cultivation or non-selective herbicides, as is commonly done in other agricultural systems such as row crops and orchards. A common misconception is that when a herbicide is registered for use on a given turfgrass species, this herbicide has little negative effect on the turf. In reality, even when the herbicide is registered for a specific turfgrass species, it can cause a certain level of injury. If the herbicide is applied at the recommended label rate, and the growing conditions are ideal, the turfgrass will only suffer minor, temporary injury that may go completely unnoticed. Conversely, the weeds that are susceptible to the herbicide will be severely affected resulting in the desired control.

Over the last few summers, there has been an increase in complaints about herbicide injury on sod farms, golf courses, and home lawns after applications of herbicides, especially during the summer months. Many of those complaints originated from situations in which the application was done properly, using the recommended label rate, and thus the level of injury observed was not justified. After studying all these cases, it was determined that at the time of herbicide application the turf was under a moderate level of stress, but not high enough stress to cause visible symptoms. However, when the herbicide was applied the combined effect of the existing stress, and the stress caused by the herbicide made it harder for the turf to maintain the desired quality. Environmental factors such as high temperatures and sandy soils that can create stressful conditions limiting turfgrass growth, especially when irrigation is not sufficient to keep the turf hydrated, enhance the undesirable effect of the herbicide in the non-target lawn. To help reduce the impact of herbicides in lawns, conduct the following:
Identify weed problems early. Most weed problems will start in the spring for summer weeds and in the fall for winter weeds. Controlling them when they are small not only increases the effectiveness of our applications, but also allows us to implement our control when the turfgrass is less likely to be stressed. If herbicide applications are needed when conditions might be stressful for the turf (high temperatures and/or dry conditions)
Make sure irrigation is adequate (increase frequency or duration if needed) for up to three weeks following application.
Reduce mowing frequency and increase mowing height to 0.5 inches for up to 3 weeks following a herbicide application, to allow the turfgrass to continue producing energy to support its recovery. Mowing too short and too frequently immediately after the application weakens the turfgrass.
Fertilize with a small amount of nitrogen (0.25 to 0.5 lb N/acre) a week or two after herbicide application to help the turf recover and produce new leaves.
If the turfgrass is suffering from serious pest problems (pathogens, nematodes or insect infestations) do not apply herbicides on the affected areas until the turfgrass has recovered. Maintaining optimal turfgrass growth is the best way to ensure that herbicide applications will maximize weed control while still protecting the health and aesthetics of your turfgrass.
Weed populations can overcome grassy areas of the lawn. During routine mowing season, weeds and lawn get mowed together making the evaluation of weed infestation rates hard to achieve. It is important to understand this when weed control is applied, since a successful application can make a lawn look bare after herbicide applications.
For more information on this or any other agricultural topic, please contact the Hopkins County Extension Office at 903-885-3443 or email me at [email protected].