The search continued Tuesday morning for the inmate who walked off from a work detail at Sulphur Springs Wastewater Treatment Plant Monday morning.
Local officials around 10:30 a.m. Monday, April 18, 2022, had been launched a manhunt in northeast corner of town for Melton Medina-Tuirubiates AKA Meo Medina-Tuirubiates, a jail trusty who reportedly walked away from a work detail at the Sulphur Springs Waste Water Treatment Plant this morning, according to Hopkins County Sheriff's Office Chief Deputy Tanner Crump.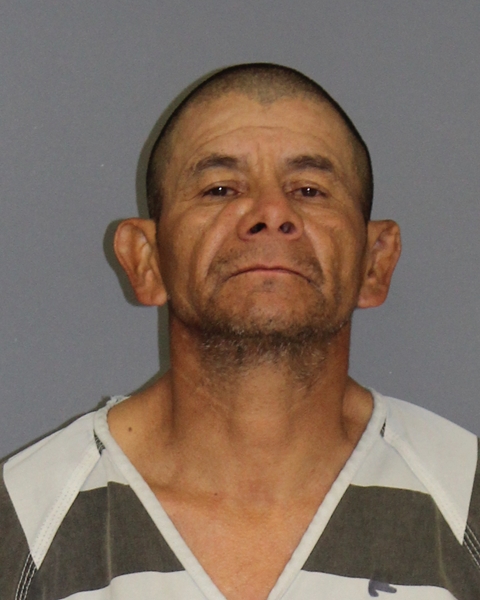 Authorities asked for the public's help in locating Medina-Tuirubiates, who was reportedly wearing a green t-shirt, blue jeans and brown boots, standard attire for inmates at Hopkins County jail who are designated as trusties and approved by the jail administrator to perform public service outside of the jail facility. Medina-Tuirubiates also was reported to have last been wearing a dark blue hooded Carhart-style jacket prior to his escape from the work site.
Medina-Tuirubiates is describes as a 49-year-old Hispanic male, 5 feet, 11 inches tall, who weighs approximately 160 pounds. He is of medium build, has black hair and brown eyes, medium hued skin and has tattoos on his arm.
All available local officers responded to the area to assist in searching for the inmate Monday. Hopkins County Sheriff's Office requested the prison's search dogs, who had arrived at 11:26 a.m. Monday to assist. Local authorities are scouring the area for the escaped inmate. By 11:35 a.m., an aerial search had also been launched.
Officials continued searching the area northeast of Interstate 30 at Loop 301 until late Monday night using a Texas Department of Public Safety helicopter and K9 search teams from Texas Department of Criminal Justice. Reported sightings of the man were relayed throughout the day April 18, 2022.
At 7 a.m. Tuesday, the sheriff's office reported the search continued, with the trained TDCJ canines deployed again to try to find Medina-Tuirubiates.
"We believe the inmate is still in the area, last seen yesterday afternoon. The location is heavily wooded and difficult to access. Please continue to be on the look out," HCSO Chief Deputy Tanner Crump stated Tuesday morning, April 19, 2022.
Medina-Tuirubiates had been in custody at the county jail since his arrest March 21, 2022, for violating probation on a possession of a controlled substance charge.
In addition to Melton Medina-Tuirburiates, the 49-year-old Sulphur Springs man is also reported to be known by Meo Medina-Tuirubiates, Meo Medina Tuirubriates, Melton Medina Martinez, Tuirubiates Meo Medina, Mel, Mello and Carlos.
Prior to his arrest on March 21, 2022, the 49-year-old had been jailed in Hopkins County on three other occasions.
Medina-Tuirubiates spent the night in jail March 1, 2008, for DWI and a traffic charge.
He then spent Jan. 18-Feb. 12, 2009, in custody on a second offense DWI warrant, bail jumping and failure to appear, open container, and two traffic charges.
He spent another night in jail on Aug. 16, 2012, on two city traffic charges, jail records show.
He was jailed March 27, 2021, on a felony theft charge, after being caught on video stealing an antique rooster, antique flower pot and a large stew pot from a Main Street business; he was found walking nearby along the railroad tracks on Main Street behind a milk business, according to 2021 sheriff's office and arrest reports. Medina-Tuirburiates' bond was revoked on the controlled substance charge. He was released from the county jail May 11, 2021; bond was set at $100,000 on the theft charge and a new bond of $50,000 set on the other charge, according to jail reports.
Medina-Tuirubiates returned to Hopkins County jail on March 21, 2022, for violation of probation on a controlled substance charge. He had been given trusty status and assigned to a work detail at Sulphur Springs Water Treatment Plan when he reportedly walked off Monday morning, April 18, 2022.
Anyone with any information about Medina-Tuirubiates' whereabouts is asked to please contact HCSO dispatch at 903-885-2768.