A 48-year-old Sulphur Springs man was caught on video stealing an antique rooster and other items from a Main Street business Saturday morning, sheriff's officers alleged in arrest reports.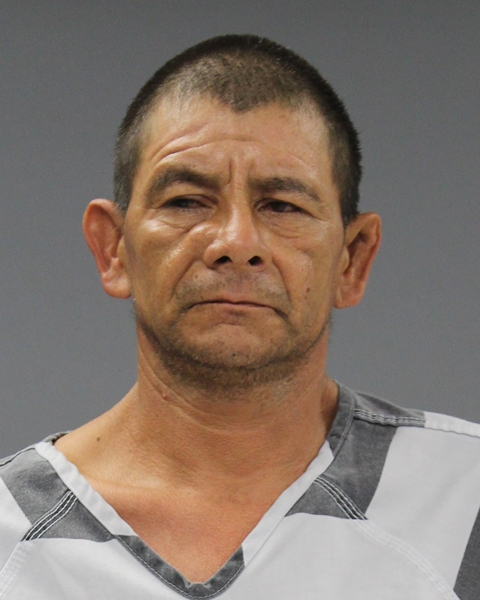 Hopkins County Sheriff's Office Investigator Dennis Findley reported seeing a man on camera stealing items from a business in the 1200 block of Main Street around 9:45 a.m. March 27. Findley notified dispatchers over radio about the theft in progress and provided responding officers with a description of the suspect.
Upon arrival in the area, officers reported seeing a male matching the description given by Findley. The man was walking east on the railroad tracks behind a Main Street milk business. Findley and HCSO Sgt. Richard Greer contacted the man. Findley identified as the male as the man he observed on camera taking property from the business. The man identified himself as Meo Medina, Greer alleged in arrest reports.
The man admitted to taking a rooster from the business with the intent to take it home, but ended up leaving it by a fence because it was too heavy. Findley told the man he had seen him take other property in addition to stealing an antique rooster. The man was taken into custody for theft and escorted down the train tracks to a patrol vehicle, which Deputy Dan Turrentine used to transport the 48-year-old to jail.
Meanwhile, Findley and Greer continued to search the area in an attempt to locate and recover the stolen property. Officers reported finding not only an antique rooster but an antique flower cart and a large stew pot reported to have been stolen as well. The value of the items was estimated to be $2,500, resulting in the man, identified in arrest reports as Meo Medina-Tuirubiates, being charged with theft of property valued at $2,500-$30,000, a state jail felony offense.
Medina-Tuirubiates remained in Hopkins County jail Monday morning, March 29. Bond on the felony theft charge was set at $100,000.
If you have an emergency, dial 9-1-1
The Hopkins County Sheriff's Office is located at 298 Rosemont Sulphur Springs, TX 75482. You can reach them for non-emergency matters at (903) 438-4040.