Saltillo Family Career Community Leaders of America Chapter members returned from the State FCCLA meet in Dallas with 36 awards in family and consumer science assessments and one student competed in the talent show.

The group got to attend the April 7-9, 2022, FCCLA State Leadership Conference in person this year, with the exception of Saltillo sophomores, who competed virtually because their STAAR test was the same day as the in-person competition. The students were able to join the group in Dallas after all had finished testing in Saltillo.
"Thursday night, Allie Lane competed in the Talent Show part of the competition and did a great job for Saltillo, considering we have never had anyone step out to participate in the competition," noted advisor Johnna West.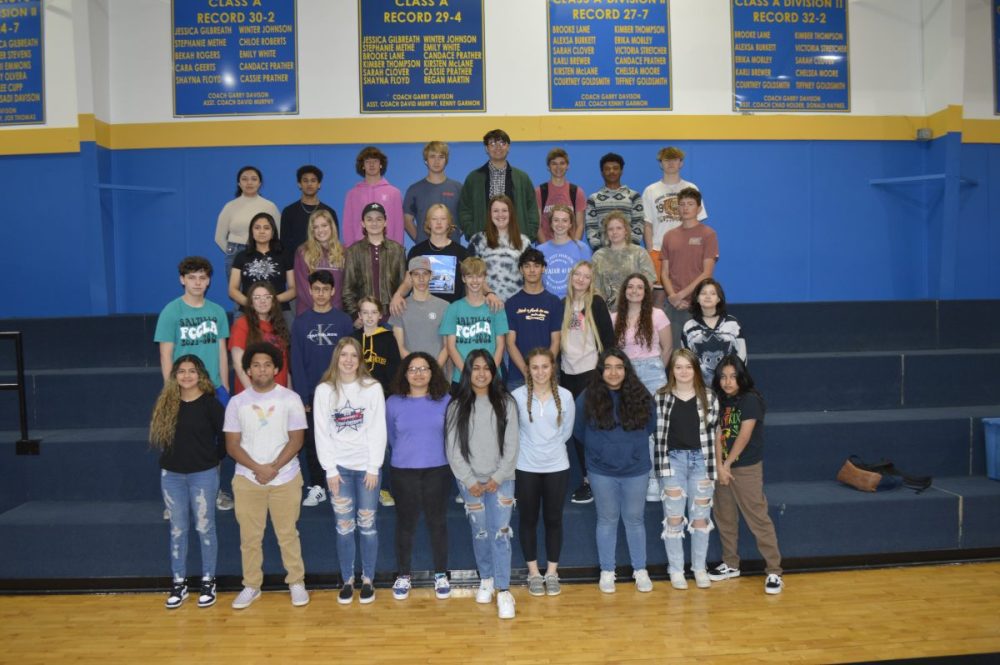 Among the 18 Saltillo FCCLA Chapter members earning gold in FCS contests were Trinity White, Heston Peeples, Cason Carmody, Nora Martinez, Ethan White, Cindy Alvarez, Gunner Tarver, Yadhira Alonso, Ridge Johnson, Sara Martinez, Julianna Giles, Luis Ortega, Cristian Trejo, Caden McGill, Harley Perez, Gabby Ross, Andrew Redburn and Maysen Pipkin.
The 10 students earning silver in FCS contests included Brianna Tawil, Luke Ritter, Kelsie Minick, Landon Peeples, Amira Terry, Evan Andrew, David Whitworth, Colton McGill, Raegan Speir and Jordan Metcalf.
The eight Saltillo student receiving bronze medals or FCS contests included McKenna Gurley, Jacob Sexton, Michael Gonzales, Coy Collins, Yasmin Garcia, Sheri Hailey, Alyssa Partin and Jazmin Castro.
Three additional students also participated in FCS contests, but did not receive medals for their work.
Congratulations to these Saltillo FCCLA members for their achievements at the state contest.