Two people, a man and woman, were taken into custody following the two-county vehicle pursuit which spanned at least 20 miles and concluded Wednesday afternoon in the 700 block of East Shannon Road in Sulphur Springs.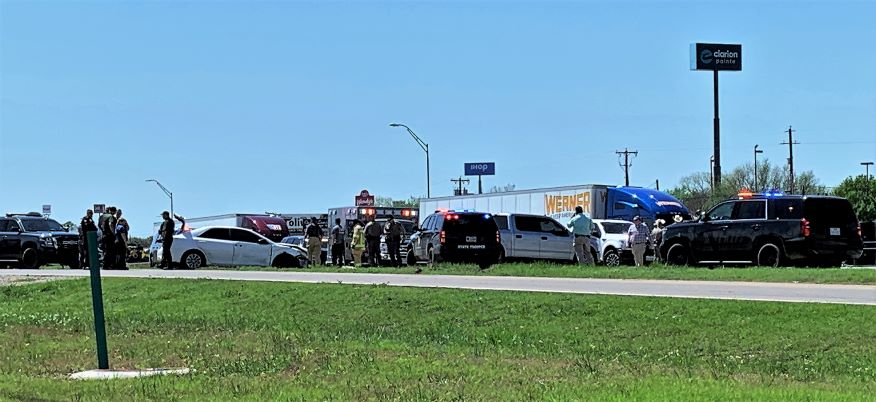 According to officials, the chase was initiated by a Hunt County Sheriff's Office and continued on Interstate 30 into Hopkins County. The driver of the white car exited I-30, turned onto South Broadway Street. The car then drove through Walmart parking lot, where car parts were reportedly heard dragging under the car, before it exited the parking lot heading back toward the Interstate on Mockingbird Lane.
The car was seen traveling on the service road to Bill Bradford Road, then west up alongside East Shannon Road and the overpass, raveled through some grass, toward the I-30 ramp, where it reportedly nearly struck a truck.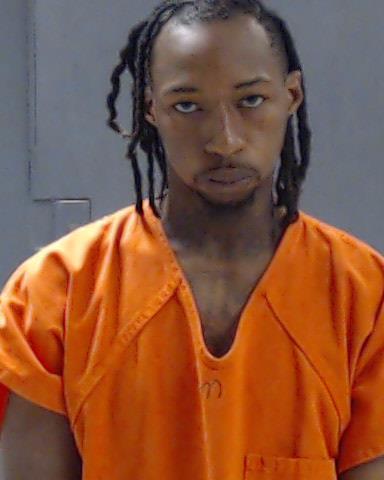 A bystander reported emergency vehicles from multiple agencies pursued the car. It appeared officials attempted to put down spike strips unsuccessfully. Then, two loud pops, which one witness said sounded like gunshots, were heard. The law enforcement officers used their vehicles to box the car in and prevent it from reentering I-30 via the entrance ramp to the Bill Bradford Road overpass. The two-county pursuit concluded when the white car stopped sideways in the grass; the car had visible front end damage.
Law enforcement called out to the pair, swarmed the vehicle and assisted the pair out. A man and woman were taken into custody and transported to a Hunt County jail. The pair in the car had out-of-state warrants, believed to be the reason for the vehicle chase, according to local officials.
Traffic slowed in one lane on East Shannon Road past the location for over an hour while officials worked and vehicles lines the roadside, but vehicles were still able to pass on the interstate onto the bridge.
According to Hunt County jail records, 27-year-old David Earl Graham was booked into jail at Hunt County Sheriff's Office April 13, 2022, on an evading arrest or detention with a vehicle charge and also noted to be an out-of-state fugitive.
Among the agencies joining in the pursuit as it entered their jurisdiction were Hunt County Sheriff's Office, Cumby Police Department, Hopkins County sheriff's Office, Sulphur Springs Police Department and Texas Department of Public Safety. Sulphur Springs Fire Department and Hopkins County Emergency Medical Services personnel also responded at the location.