Three people were reportedly flown from a crash on FM 69 at State Highway 11 east in Como Monday evening.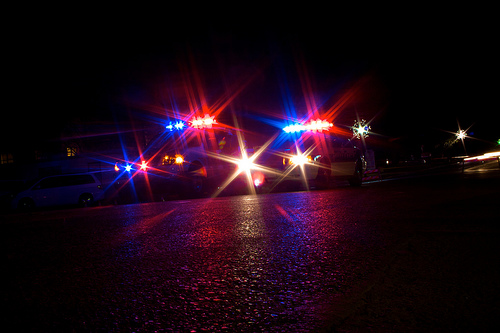 The crash was first reported to Hopkins County 911 dispatchers at about 5:25 p.m. April 4, 2022, as a major crash involving 2-3 vehicles in Como at the intersection of FM 69 and State Highway 11 east with possible ejections. Hopkins County and Como firefighters, sheriff's deputies, EMS and troopers were dispatched to the location, said to be just off FM 69. One person was reported to be unconscious.
According to County Fire Marshal Andy Endsley, Como VFD members happened to be at the station, right by the crash, and provided a quick response. Other units arrived soon after as well. Traffic was reportedly directed by officials down city streets away from the crash site.
The injured were removed and treated by ambulance paramedics at the scene. Helicopters were requested for at least three occupants of the most seriously damaged of the vehicles involved. Three helicopters landed on the softball field in Como, near City Hall, with the first arriving at 6:07 p.m., second at 6:13 p.m. and third at 6:16 p.m. According to reports from the crash scene, an adult was flown to a UT Health hospital in Tyler, one juvenile to a CHRISTUS facility in Tyler and a second juvenile to Dallas Children's Hospital.
No additional information about the crash, including extent of injuries, condition and identities of those injured was available Tuesday morning.
Endsley noted that firefighters, EMS and law enforcement did a great job working together at the crash site, providing a quick response in treating patients and diverting traffic. The crash was a bad one. He reminds people to be alert, especially at intersections and high frequency of traffic.