Hopkins County Sheriff's Office Deputy Chris Baumann reported seeing a vehicle parked in a South Broadway Street parking lot away from other vehicles. Noting it looked like one he knew a wanted Sulphur Springs man drives, he ran the license plate and confirmed it to be registered to the 49-year-old.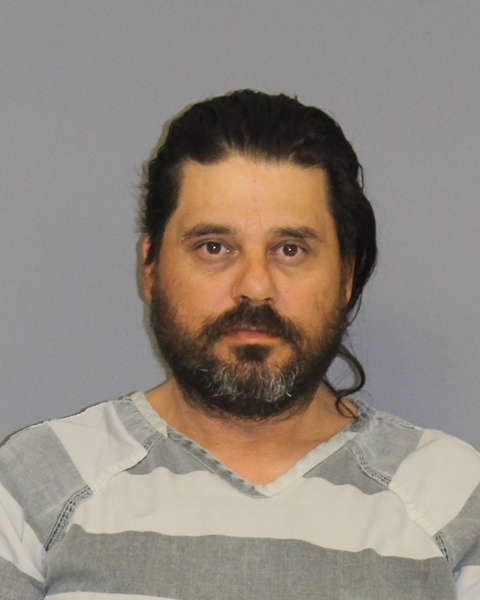 Baumann contacted the person sleeping inside of the vehicle. He then asked him to step out, confirmed the warrant was still active and took Marcos Steven Mehlhoff into custody at 12:28 a.m. March 30, 2022.
Mehlhoff was booked into the county jail at 1 a.m. Wednesday on the warrant for violation probation on an indecency with a child by exposure charge. He was held in the county jail later Wednesday without bond on the charge, according to jail reports. The offense, Baumann noted in arrest reports, is alleged to have occurred Tuesday morning, March 29, 2022.
Mehlhoff was first arrested July 10, 2019 on a warrant for the indecency with a child charge. Police launched an investigation into the allegation after Child Protective Services received a report of suspected sexual abuse of an elementary-aged child who is not a member of Mehlhoff's family. Mehlhoff was identified as the suspect, the warrant was obtained and Mehhoff was arrested, Sulphur Springs police detectives reported following the Sulphur Springs man's arrest in 2019. Mehlhoff remained there until his release Aug. 28, 2019.
The 49-year-old was indicted in October 2019 on the charge, according to court records. He returned to Hopkins County jail on Sept. 15, 2020 to serve a commitment for the indecency charge; he remained there until Jan. 31, 2022, jail records state.
---
The Hopkins County Sheriff's Office is located at 298 Rosemont St., Sulphur Springs, TX 75482. Non-emergency calls can be made to (903) 438-4040.