Sulphur Springs ISD Superintendent, in a letter Friday to the citizens of Sulphur Springs ISD, not only gave a basic rundown of the $93 million school bond election being held May 7, but to encourage voters to visit the bond website set up specifically to provide information about the proposed bond.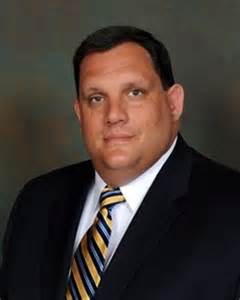 Voters can visit SulphurSpringsISDBond.com which not only gives a brief outline of the planned use for the funding, but a brief explanation about the process a planning group, called the SSISD Long Range Planning Committee at the time and referred to currently as the Bond Planning Committee, used to form the $93 million worth of recommendations presented to the school board on Feb. 7, 2022. The SSISD Board of Trustees on Feb. 14, 2022, then, called for the $93 million bond election on May 7, 2022, which would fund the committee's recommendations if voters approve it.
The bond website includes information and charts showing the impact an 8.5-cent tax increase, recommended by a financial advisor to be for the bond would have on average homeowners' SSISD ad valorem tax bill, what it would mean for senior citizens who receive a homestead exemption, how to register to vote by the April 7 deadline, early and election day voting information, even a chart showing the age of each of the district's campuses, and what the district anticipates happening if the bond doesn't pass.
After researching the bond, Lamb encourages every voter within Sulphur Springs ISD to vote either for or against the $93 million bond, which would require at least two sets of bonds to be sold. One would include the construction of a new Travis school campus as well as renovations at most other campuses, as well as a new Career and Technology Center and fine arts additions at high school, and roofing and HVAC improvements district wide. The other would be a separate bond sale which would be financed over the course of 5-10 years to fund purchases of 20 additional school buses, the bond website notes.
"We are asking every citizen to be educated about the bond. It is important to have your voice heard during this election. Remind your friends, neighbors, and relatives to get involved and ask questions. Sulphur Springs ISD residents will have the opportunity to vote on the Bond Referendum beginning with early voting April 25 – May 3, and on Election Day, May 7, 2022," Lamb stated in the letter to SSISD citizens.
Lamb concluded by asking people to visit the Sulphur Springs ISD bond website, SulphurSpringsISDBond.com, for more information, or to "reach out to me personally with any questions at [email protected]."