A 55+ Health Fair will be held Tuesday, April 5, from 9 a.m. to 12 noon at First Baptist Church Sulphur Springs' Recreational Outreach Center (The ROC), 115 Putman St.
"We will have lots of booths, giveaways and screenings that will be free for you to take advantage of," said Karon Weatherman, Senior Citizens Center program and marketing director.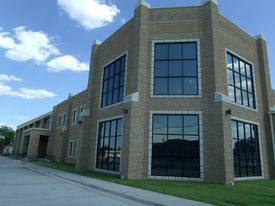 Among the free health screenings offered will be blood pressure, glucose and blood oxygen level checks. All together, there will be close to 50 vendors with tons of information about health related topics.
"We hope to see a BIG crowd there. Tell your friends and come get educated," Weatherman said. "Don't wait to learn about hospice, home health, nursing homes, medical equipment, hearing devices, assisted living, Medicare or Medicaid, physical therapy or even funeral homes until it is too late to make decisions on your own. Come learn what is out there and available for you NOW, when you can make your own choices."
And to sweeten the day, every vendor will be bringing a $25 door prize, with drawings for those visiting the fair to have a chance at receiving. Door prizes are slated to be presented every 15 Minutes or so.
Can't stay for the whole event, but interested in learning more about certain topics or visiting specific health booths? No problem, below is a rough diagram to help you locate the booths you're most interested in.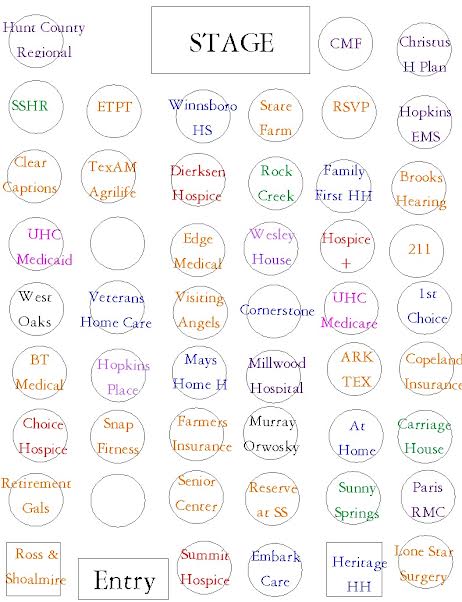 For additional information about the 55+ Health Fair, contact Karon Weatherman at the Senior Citizens Center at 903-885-1661.