A 20-mile I-30 vehicle pursuit through Hopkins County late Saturday night ended near Brinker with the fleeing truck's tire being spiked, according to arrest reports.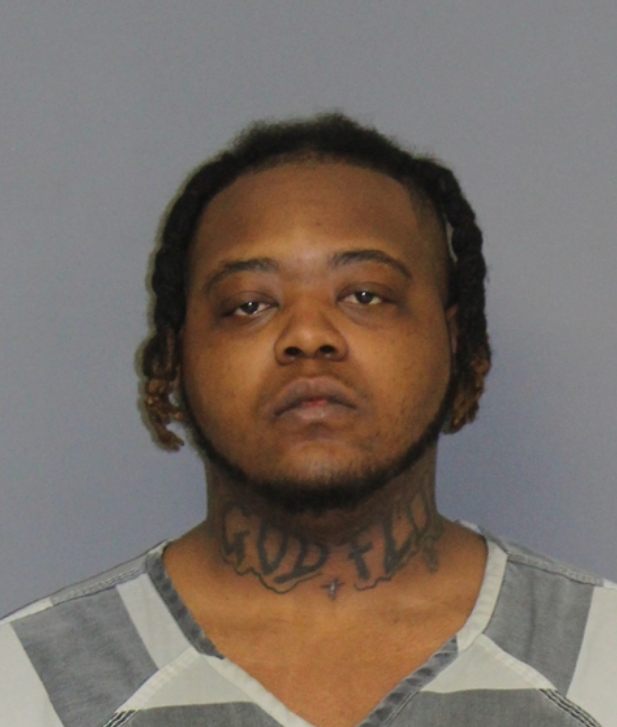 Cumby Police Officer Justin Talley reported seeing a Chevrolet Silverado with a non-operational head light pass him at 10:54 p.m. March 19, 2022, on eastbound Interstate 30 near mile marker 111 and attempted to stop him for the defective equipment.
The pickup moved into the right-hand lane on I-30, as if the driver was going to pull over, and swerved back into the left-hand lane and accelerated. The driver continued using his vehicle, reaching speeds estimated at 95-105 miles per hour, Talley alleged in arrest reports
Additional officers were notified of the pursuit. StopSticks, also called a spike strip, successfully deployed the left front tire between the 127 and 128 mile markers, as the truck exited Sulphur Springs on I-30. The driver drove the car onto the right shoulder of I-30 east near mile marker 131, the Cumby officer alleged in arrest reports.
Officers from multiple agencies assisted in contacting the driver, identified in arrest reports Roderick Neal Howard Jr. and jail reports simply as Roderick Howard, and taking the 28-year-old Bolivar, Tennessee man into custody at 11:34 p.m. March 19, 2022. The truck was impounded and Howard was transported to Hopkins County jail. Howard was booked into jail at 12:58 a.m. Sunday, March 20, 2022 on an evading arrest or detention with a vehicle charge, Talley noted in arrest reports. Howard was released from jail later Sunday on a $5,000 bond on the felony charge, according to jail reports.