A wanted Dallas man stopped in a stolen SUV admitted to eating a sack of meth while being stopped by deputies early Sunday morning, according to arrest reports.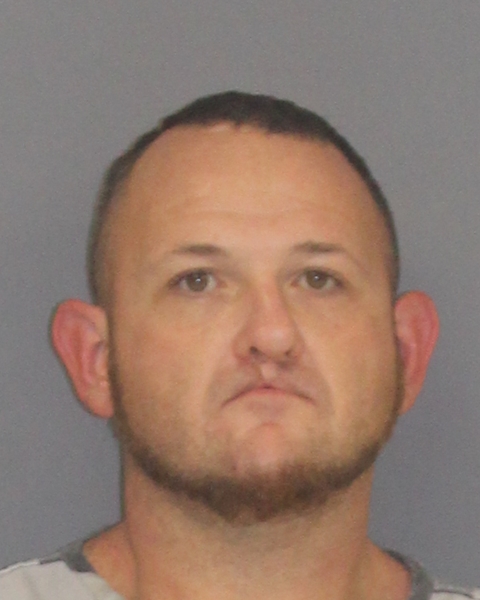 Hopkins County Sheriff's Office deputies responded along Interstate 30 west of Sulphur Springs to search for a stolen vehicle reportedly spotted traveling east on I-30 into Hopkins County. At 12:39 a.m. Dec. 26, 2021, Deputy Drew Fisher reported seeing a white Toyota RAV-4 traveling east on I-30 and had dispatchers confirm the license plate was that of the SUV reported to Angelina County Sheriff's Office as stolen.
Deputies converged on I-30 and conducted what Fisher described in arrest reports as a high-risk take-down on the vehicle near mile marker 114. All occupants of the SUV were reportedly detained.
Corey Dwayne Williams allegedly admitted he knew the vehicle was stolen, to having drug paraphernalia on him. A glance at the driver's side floorboard revealed to deputies two pieces of a cut plastic bag containing a crystal-like substance the deputies believed to be methamphetamine as well as crystal-like shards on the floorboard, Fisher alleged in arrest reports. The suspected contraband was collected as evidence.
Williams reportedly "admitted to eating a '20' sack" while the deputy was trying to stop the vehicle. After communications operators confirmed the vehicle did indeed match the one reported to Angelina County authorities as stolen; a records check using Williams' ID information showed the 33-year-old Dallas man also had three outstanding warrants for his arrest.
The other occupants of the vehicle were reportedly released without charges, but Williams was taken into custody at 1:19 a.m. Dec. 26 and transported to the county jail. The stolen vehicle was impounded for Angelina County.
Williams was booked into jail at 3:56 a.m. Sunday for unauthorized use of a vehicle (the legal charge in Texas for stealing a vehicle) , possession of approximately 0.024 gram of a substance (the crystal-like substance) that field-tested positive for meth and tampering evidence (the substance he admitted to consuming); as well as an Angelina County warrant for theft of property, and Kaufman County warrants for possession of less than 1 gram of a Penalty Group 1 controlled substance and unauthorized use of a vehicle.
The Dallas man remained in Hopkins County jail on all six charges Monday afternoon. His bonds totaled $31,500 – $10,0000 on the tampering with evidence charge, $5,000 each on the controlled substance and stolen vehicle charges, and $1,500 on the theft charge, according to jail reports.