A 32-year-old Sulphur Springs man was jailed Thursday afternoon for allegedly assaulting his father with hedge trimmers, according police reports.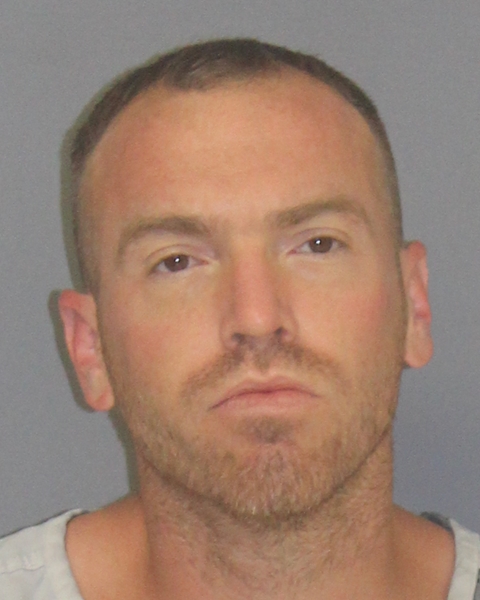 Sulphur Springs Police and emergency responders were initially dispatched at 10:31 a.m. Dec. 16, 2021, to the 600 block of Tate Street, to what was reported as a traumatic injury. Upon arrival, a man was indeed reported to have been injured, and determined an assault had occurred. The man's son was alleged to have cut the man with hedge trimmers, causing the traumatic injury.
First aid and medical care was administered on scene to the injured man. The man's hand sustained a significant injury and a medical helicopter was requested by on scene paramedics. The man was transported by ambulance to the airport to await the helicopter to fly him to a trauma center better equipped to care for the injury.
Sulphur Springs Police began investigating the incident and launched a search in the area, aided by all available city and county law enforcement offices. A short time later, Sulphur Springs ISD Police advised the suspect, identified in arrest reports as Brady Layne Mathews, had turned himself in at Sulphur Springs High School.
Sulphur Springs ISD Administration in a release Friday afternoon about the arrest of a "community member" at SSHS on Thursday, stated that:
"The community member entered the SSHS student entrance during lunch time where he was intercepted by SSHS administration. Once intercepted, he was immediately removed from the area. The Sulphur Springs ISD Police department was engaged immediately, and the community member was promptly arrested and removed from campus.  The community member was not armed."
The release further notes that the individual "was engaged, apprehended, and removed without incident. As always, the safety of our students and staff remain our absolute top priority." Parents with further questions, are directed to contact SSISD Assistant Superintendent Josh Williams at 903-885-0999.
Upon being notified by SSISD police that the suspect had turned himself in to officers at SSHS, Sgt. Brandon Mayes went to SSHS, where he contacted Mathews in the school office. Mayes reported the man had blood on his clothes and was detained in handcuffs in the school office. Mayes took custody of the 32-year-old Sulphur Springs man at 12:27 p.m. and transported him to Hopkins County jail, Mayes and SCU Detective Sgt. Joe Scott alleged in arrest reports. Mathews was booked in at 1:39 p.m. Dec. 16, 2021 and remained in the county jail Friday afternoon, Dec. 17, 2021, in lieu of the $100,000 bond set on the first-degree felony aggravated assault of a family member with a deadly weapon charge, according to jail reports.
Not only was Thursday not the first time Mathews has been jailed in Hopkins County, jail records show it also wasn't his first time to be booked in on an assault charge.
Mathews, who is also known to spell his name Brady Lane Matthews, has been jailed more than 2 dozen times with over 3 dozen charges on his jail record since 2007. He was booked into the county jail on Sept. 26, 2010 for family violence assault causing bodily injury, on April 29, 2011 on a warrant for aggravated assault with a deadly weapon, spent Oct. 27-Dec. 8, 2015, in custody for violating probation on the aggravated assault charge, from Aug. 11-Sept. 28, 2016, as part of a four year prison sentence for violation of probation on the aggravated assault charge, according to the Hopkins County jail records.

KSSTRadio.com publishes Sulphur Springs Police Department reports and news. The Police Department is located at 125 Davis St., Sulphur Springs, Texas. Non-emergency calls can be made to (903) 885-7602.
If you have an emergency dial 9-1-1.
The Sulphur Springs Police Department continues to serve its citizens with pride in its overall mission and will strive to provide the best possible police force in the 21st century.
The Hopkins County Sheriff's Office is located at 298 Rosemont St., Sulphur Springs, TX 75482. Non-emergency calls can be made to (903) 438-4040.