A 27-year-old Sulphur Springs man was arrested at 1:32 a.m. Wednesday, Dec. 22, 2021, on aggravated robbery and aggravated assault with deadly weapon charges for offenses alleged to have occurred over the weekend.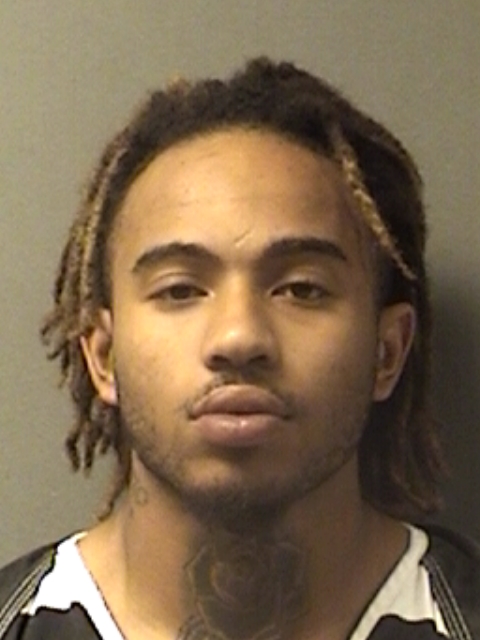 Hopkins County Sheriff's Office Sgt. Scott Davis, Deputies Zach Steward, Justin Wilkerson and Isaac Foley were dispatched at 7:46 p.m. Saturday, Dec. 18, along with Investigator Shea Shaw, to a residence just outside of Sulphur Springs, where a robbery was alleged to have occurred.
A deadly weapon was alleged to have been displayed during the commission of the robbery. The suspect then reportedly obtained items from an individual at the residence, which he took with him when he left, according to investigators. The sheriff's officers assisted Investigator Shaw in developing the case. Evidence was collected, a suspect identified and warrants were obtained Tuesday morning, Dec. 21, 2021 for Tyler T-Ray Ivery's arrest.
HCSO Sgt. Tanner Steward and Deputy Drew Fisher reportedly located Ivery at his place of employment in Sulphur Springs at 1:32 a.m. Wednesday, Dec. 22, 2021, and took him into custody on the aggravated assault with a deadly weapon and aggravated robbery warrants.
A Glock handgun was also reportedly located in a backpack, which was seized as evidence as part of the case, Sgt. Steward alleged in arrest reports.
Ivery was transported to Hopkins County jail, where he was booked on both warrants as well as three city traffic warrants. The 27-year-old Sulphur Springs man, who jail reports show is also known by Tyler Tyrone Ivery and Buddy, remained in the county jail late Wednesday morning. Bond was set at $100,000 each on the aggravated assault and aggravated robbery charges.
The Hopkins County Sheriff's Office is located at 298 Rosemont St., Sulphur Springs, TX 75482. Non-emergency calls can be made to (903) 438-4040.