Sulphur Springs Police Department's phone and 911 systems had been fully restored at 9 a.m. Wednesday, according to the police chief and communications supervisor. The police department's communications systems were among many across the region impacted for several hours Tuesday.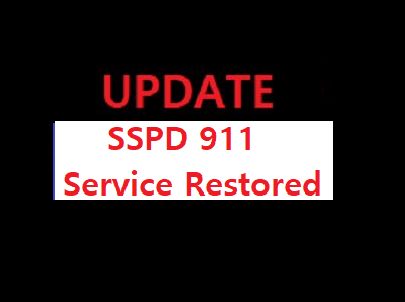 A large portion of the area was without 911 service, and some without any phone and internet service most of Tuesday afternoon. Sulphur Springs Police Department's phone system went down before lunch Tuesday, but the regular lines were up and running, with 911 relaying to the regular phone system by 5 p.m. Tuesday. Wednesday morning, the phone and 911 systems were back online at SSPD.
Some officials and residents said they were told multiple cell phone towers, several AT&T towers, were down throughout Northeast Texas Tuesday afternoon, Nov. 30, taking down 911 systems across those counties as well.
The first local outage was reported at 11:20 a.m. Nov. 21, 2021, by Sulphur Springs Police Chief Jason Ricketson. He notified local media and posted a notice on social media, letting the community know that SSPD's phone system was down, including 911. Anyone in the city with an emergency was told to call the Hopkins County Sheriffs Office at 903-885-2768 for assistance.
At approximately 2:20 p.m. Tuesday, Nov. 30, 2021, Hopkins County Emergency Management and Hopkins County Chamber of Commerce also reported that 911 service was down not only for the city of Sulphur Springs and but in other areas of Hopkins County, as well as across the region. The outage spanned from Hopkins, Delta and Grayson counties across to Morris County, and included Winnsboro and the police department there.
The Chamber of Commerce around that time also noted they've been told numerous cell towers were down. Emergency management officials were told at that time that service could be out or disrupted across the area through about 1 p.m. Wednesday, Dec. 1, 2021.
Around 4:20 p.m. Nov. 30, SSPD Chief Ricketson reported the police department's landline was once again operational, with 911 calls rerouted to the landline. However, that meant an extra step in the call process. In order to make contact with SSPD dispatch center, callers had to press 1 when the main phone switchboard option allowed.

Some phone services were reported to have been restored by 5 p.m., while others were reported to still be sporadically without service Tuesday night into Wednesday morning.
The direct number to the sheriff's office emergency landline was provided for anyone who experienced difficulties getting through on 911 in the city or elsewhere in Hopkins County. Calling 903-885-2768 would put them in direct contact with Hopkins County Sheriff's Office communications operators for emergency and non-emergency issues. HCSO dispatchers then had the capacity to transfer callers to the appropriate agency or facility to address their needs.
Ricketson reported the department's phone communications system, including 911, had resumed operations by 9 a.m. Wednesday. No reason for so many cell phone and communications towers being down throughout the region was given, according to communications officials.