A 43-year-old Cumby man accused of shooting his pregnant wife in August has been sentenced as part of a plea agreement, according to prosecutors and court reports.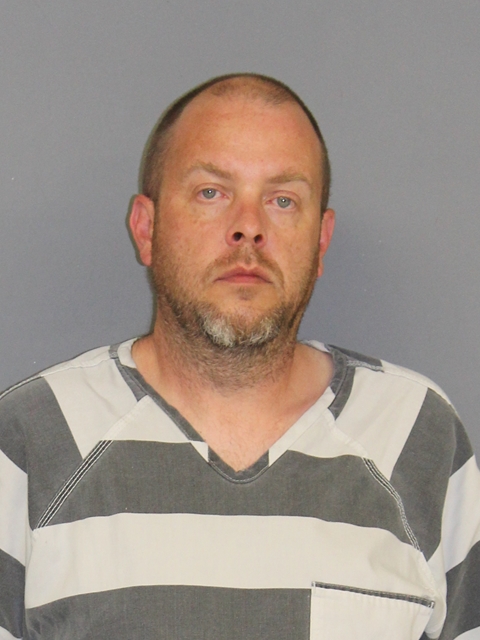 Jason Cory Sanders has remained in custody at Hopkins County jail since his arrest on Aug. 10, 2021, on a capital murder charge, according to jail reports. He was accused of shooting his wife, who was about 9-weeks pregnant, in the torso with a small caliber firearm during a domestic disturbance late Aug. 9, 2021. Sanders, at the time, allegedly claimed he wielded a firearm in order to fire a shot and scare his wife during a verbal altercation; she was struck by the gunfire, according to a news release from Hopkins County Sheriff's Office.
EMS reportedly provided medical care and airlifted the woman to a hospital for further treatment of the gunshot wound to the torso, officials reported in August. Jason Sanders was taken into custody early Tuesday morning, Aug. 10, 2021, for aggravated assault with a deadly weapon-family violence, Hopkins County Sheriff Lewis Tatum reported following Sanders' arrest.
Sanders also was charged with tampering with physical evidence after a deputy caught him using his phone to delete a message thread on Facebook. He'd asked to be allowed to message his boss. Instead he used it to delete the Facebook thread, Hopkins County sheriff's deputies alleged in the Aug. 10 arrest report.
Officials were notified the woman and the child she was carrying died in the early morning hours of Aug. 10, 2021. Thus, a warrant was obtained, upping the charge against Jason Sanders from aggravated assault with a deadly weapon to capital murder by shooting his pregnant wife, according to sheriff's reports.
Jason Sanders appeared in the 8th Judicial District Court on Friday, Dec. 3, 2021. In exchange for his plea of guilty, the charge was reduced from capital murder to murder of his pregnant wife, and Sanders received a life sentence. According to current standards, Sanders won't be eligible for parole for at least 30 calendar years. The tampering with evidence charge was dismissed because it was taken into consideration with the murder case, according to prosecutors.
The agreement was reached, prosecutors noted, after the parents of the victim agreed a life sentence would be an acceptable resolution to the case. A plea agreement also saves time and resources that of a long and costly trial process.
"This case was tragic. Two lives were taken in a senseless act of violence. I want to thank the Hopkins County Sheriff's Office and the Texas Ranger for another job well done constructing a case that facilitates this quick resolution. The criminal case may be concluded, but we have family members dealing with a lot of pain and loss. We should keep them in our prayers this holiday season," District Attorney Will Ramsay said.