A 43-year-old Cumby man is being held in Hopkins County jail Tuesday morning after allegedly shooting a pregnant woman, who later died, enhancing the charge from aggravated assault to capital murder, according to sheriff's reports.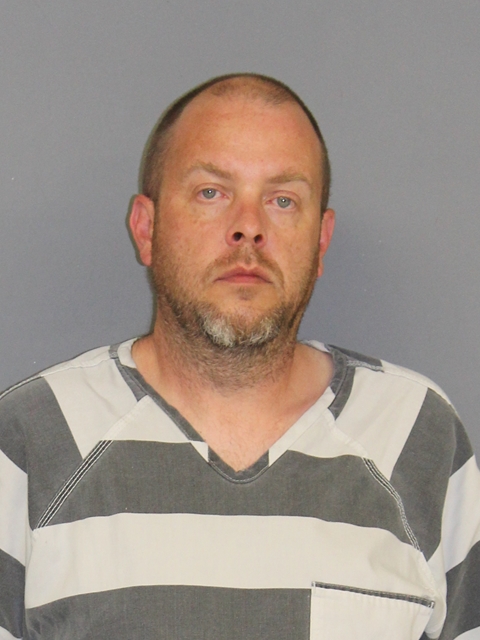 Hopkins County Sheriff's Office received a 911 call just before midnight requesting assistance for a person with a gunshot wound at a residence in Hopkins County, just north of Cumby. Deputies, Cumby Police, Emergency Medical Services, medical personnel from local fire departments, and HCSO Criminal Investigators responded at the scene, HCSO Chief Deputy Tanner Crump. noted in a press release Tuesday morning, Aug. 10, 2021.
"Law enforcement arrived on scene and found Margret Ann Sanders had suffered a gunshot wound to her torso. Emergency Medical Services provided medical care and airlifted the patient to a hospital for further treatment," Crump reported.
Law enforcement officers processed the scene and interviewed all involved people. Texas Rangers were called to the assist in the investigation. During the investigation, it was determined Jason Cory Sanders shot a female family member in the torso with a small caliber firearm during a domestic disturbance.
Sanders claimed he wielded a firearm in order to fire a shot and scare his wife during a verbal altercation. The woman was struck. Jason Sanders was taken into custody early Tuesday morning, Aug. 10, 2021, for aggravated assault with a deadly weapon-family violence and tampering with physical evidence.
Sanders reportedly asked to use is phone to message his boss. However, he was allegedly seen by a deputy deleting a message thread from Facebook. He allegedly admitted the message thread was between him and the victim.
"During the early morning hours, Mrs. Sanders succumbed to the injuries sustained from the gunshot wound. Further, investigation revealed the victim is believed to have been pregnant. Based on the evidence obtained in this ongoing investigation, an arrest warrant was obtained for capital murder. Mr. Sanders was booked into the Hopkins County Jail without incident," Crump stated late Tuesday morning.
---
The Hopkins County Sheriff's Office is located at 298 Rosemont St., Sulphur Springs, TX 75482. Non-emergency calls can be made to (903) 438-4040.