Longtime Sulphur Springs City Attorney Jim McLeroy was celebrated for his 30 years of service to the City of Sulphur Springs at a retirement reception Wednesday evening at The Venue.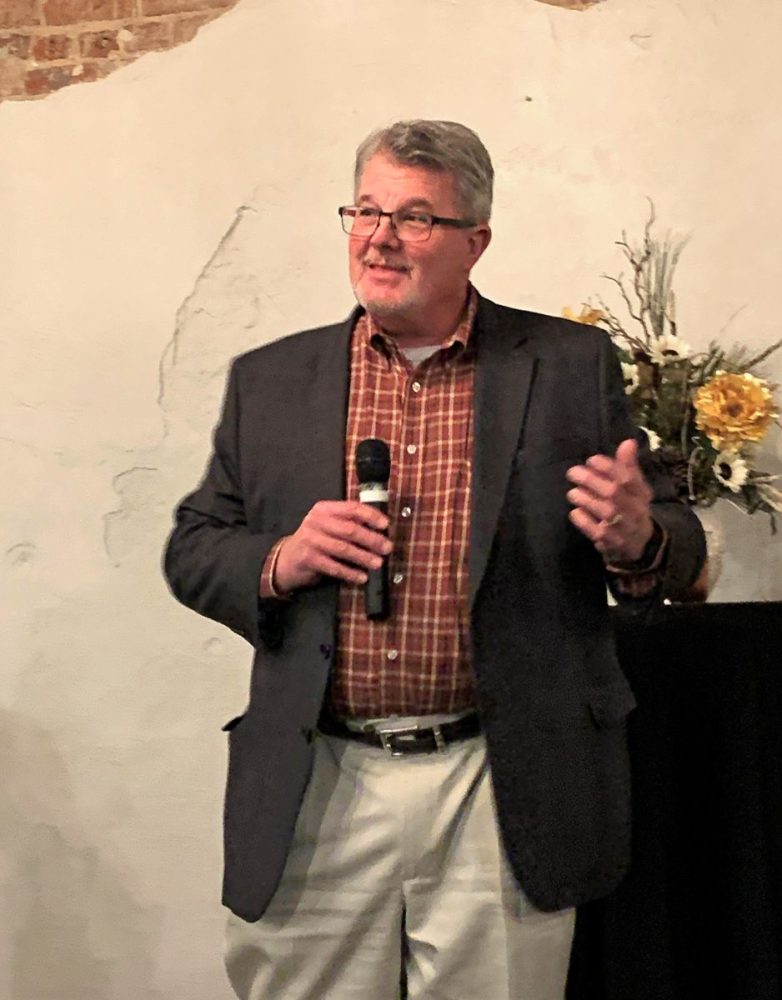 McLeroy notified city officials earlier in the year of his plans to retire at the end of 2021, giving city officials time to find a replacement, and time for him to work with that individual for a few months to make the transition as seamless as possible.
City Manager Marc Maxwell said McLeroy's service to the city and value to him personally go far beyond his legal duties as city attorney.
"The value of a good attorney goes way beyond the courtroom," Maxwell said. "We've been to district court a couple of time and to federal court a couple of times. He's a fantastic attorney. The true value in an attorney is in the wisdom that keeps you from getting there in the first place. It keeps you from stepping on landmines in general. I cannot thank you enough for your wisdom, your friendship. Speaking for myself and I'm sure the rest of the city council and citizens, you are going to be missed."
"Thank you all for the last 30 years of support I have received," McLeroy said. "Part of the job they don't tell you about is you take bullets for the council and staff but they have your back as well. These guys have always had my back. These council members that are here, council members that are here and have served on previous councils, they are the strength that lets this position exist. I have had the opportunity to assist Marc in various things. Marc says that I have saved him a few times, and maybe I have, but he's saved me a few times as well. It's been a good relationships where we've had each others' back and take care of each other."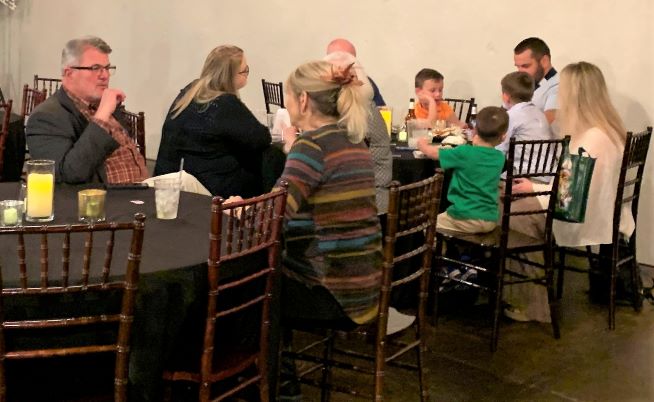 McLeroy said over the last 30 years, the city has enjoyed progress and growth – evident by the downtown area, which he said looked much like a ghost town at one point.
"I am proud to be in this building. I am proud to be next door to the McLeroy building, proud to be on Main Street that 20 years ago didn't look anything like it looks today," McLeroy said.
He credited that progress to City Council members and officials for having the vision to start long term projects, as well as the leadership of Maxwell and council members over the years. Sulphur Springs has been blessed with dedicated employees who remained with the city long term.
When asked recently what he sees as the mark of a good council member, McLeroy said longevity and consistency, which provides the kind of leadership that allows you to build toward the horizon. He said this is evident by comparing Greenville and Paris to Sulphur Springs, those cities' planning is more short-term, with goals only about 3 years to 90 days. Neither, he noted, have the continuity that Sulphur Springs has had. Both reflect the frequent change in direction.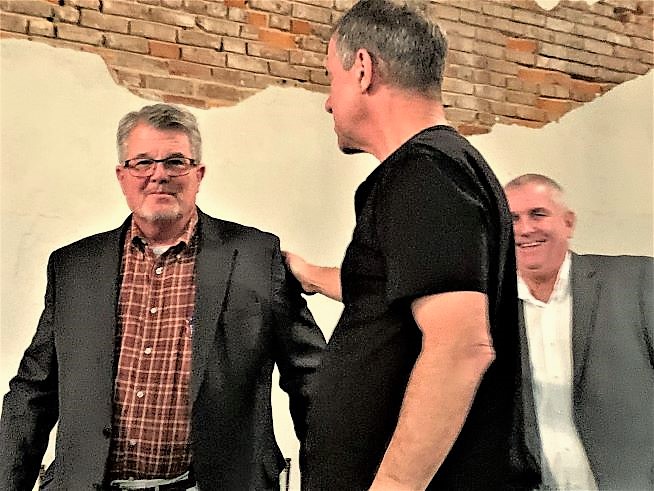 He encouraged those present to continue to plan with that same kind of continuity, growth and vision – focusing on the horizon instead of what's right in front of them. That, McLeroy said, has made Sulphur Springs successful, different from other nearby cities, some that have more resources, but don't have the same vision.
McLeroy concluded by offering thanks to everyone for their continued work, attendance and "putting up with me for 30 years." He said although he will no longer serve as city attorney, he will still be around. His family still has a farm in Hopkins County, south of town.
Friends, family and community members were invited to the event, which featured mini lox stock bagels, spinach and artichoke dip, All American salad, and street tacos from Haystacks, and beverages served by Muddy Jake's Sports Grille and Pub. Overall, about 40 attended to toast the retiring city attorney.
Instead of a card, those attending were invited to write retirement wishes on the border around a photo of Sulphur Springs Municipal Building, which will be framed for McLeroy to enjoy as a keepsake.