The Cumby Junior High OAP cast and crew came home from the UIL District 15-AA Junior High One-Act Play competition held Thursday, Dec. 2 in Van ISD, with 7 awards.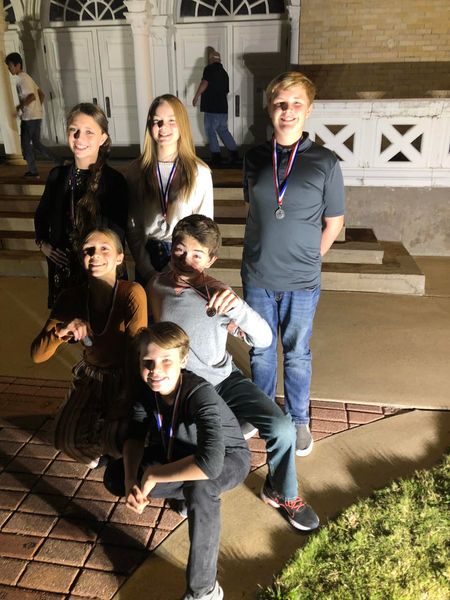 The Cumby Junior High OAP students did an "amazing job" during their 1:30 p.m. performance, and received a 2nd Place plaque for their efforts. Six students also received medals for individual achievements.
Kiersten Walden, Bryce Bearden and Ailee McArthur were named All Star Cast members, while Luke Green and Josie Norris received Honorable Mention All Star Cast recognition.
Hunter McPherson received a medal for being an Outstanding Technician.
Cumby teacher Robin Wheat serves as director for the CJHS theater troupe.
Congratulations to these thespians and Wheat on their achievements in District OAP competition.