A multi-county pursuit ended after the fleeing vehicle's tires were spiked on State Highway 19 north in Hopkins County early Tuesday morning, according to arrest reports.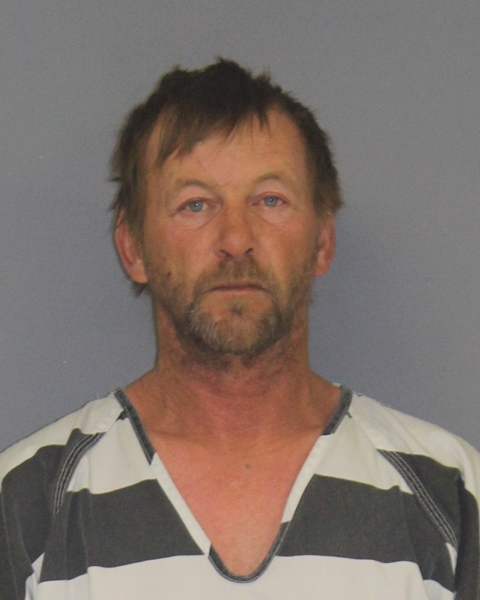 Hopkins County Sheriff's Office deputies were notified at 2:40 a.m. Nov. 23 about a vehicle pursuit initiated in Lamar County that was reported to be headed south on State Highway 19 north toward Hopkins County. Deputies Elijah Fite, Zack Horne, Josh Davis and Isaac Foley, and Sgt. Tanner Steward responded. The sheriff's officers set up spike strips on SH 19 north at County Road 4508 as the Toyota Tundra in question approached it. They deployed the strips with a positive result, Fite noted in arrest reports.
However, the truck continued on south on SH 19 north with deputies in pursuit starting near the bridges on highway 19. The driver reportedly lost control of the vehicle. The truck struck a guardrail on the east side of the road, then, continued into the bar ditch, according to arrest reports.
Deputies approached the truck to conduct a high risk take-down, forcing entry into the vehicle, where they found a 53-year-old Eustace man unconscious. The sheriff's officers extracted him from the truck, secured him in handcuffs at 2:58 a.m. Tuesday, and began rendering aid. The man, identified in arrest reports as John Alan Fidler, became conscious and was transported by CHRISTUS Mother Frances Hospital-Sulphur Springs, where he was later medically cleared and determined fit for confinement, HCSO Deputy Elijah Fite noted in arrest reports.
Fidler was booked into Hopkins County jail at 4:52 a.m. Tuesday on an evading arrest or detention with a motor vehicle charge. He remained in Hopkins County jail late Wednesday morning, Nov. 24, 2021. Bond on the felony charge was set at $15,000, according to arrest and jail reports.
---
The Hopkins County Sheriff's Office is located at 298 Rosemont St., Sulphur Springs, TX 75482. Non-emergency calls can be made to (903) 438-4040.