The 59-year-old Sulphur Springs man who escaped the district courtroom in handcuffs was served Monday with three warrants for the Oct. 20 incident, according to sheriff's and jail reports.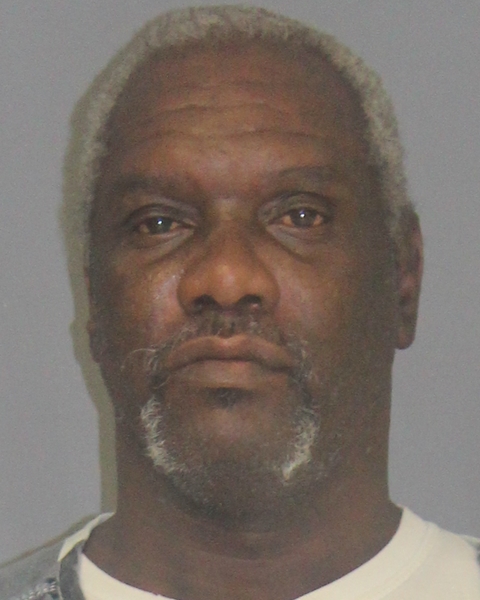 Daryl Christopher Simmons has remained in Hopkins County jail since about 1a.m. the morning after he fled from authorities. Hopkins County Sheriff's Office Deputy Justin Wilkerson served him at the county jail Nov. 1 with warrants for evading arrest or detention with a vehicle, escape while arrested or confined as well as a theft of property valued at less than $2,500 with two or more previous convictions warrant.
Simmons was scheduled during the 9 a.m. court session Oct. 20 in the 8th Judicial District Court for arraignment on manufacture or delivery and possession of Penalty Group 1 controlled substances in drug-free zones charges. At some point he was placed into handcuffs, but managed to escape from custody, not returning after reportedly being allowed to take care of a matter on the grounds but not in the courtroom.
At 10:27 a.m. Oct. 20, Lake Country Crime Stoppers issued a social media post with photo of Simmons, and two images taken from area video of a white 2001 Mitsubishi car with body damage he was reportedly last seen driving east on Jefferson Street. The community was asked to assist law enforcement in their efforts to locate Simmons.
When the vehicle was located later in the day near Simmons' residence, Texas Department of Criminal Justice's tracking canines were called in to help search the area for the man. The search was unsuccessful during the day Oct. 20, 2021.
During his shift, HCSO Sgt. Tanner Steward contacted Simmons by cell phone, pretending to be an acquaintance of Simmons. The pair allegedly discussed narcotic-related information. During the conversation, Simmons reportedly told the officer he was at his rural residence.
Steward and Deputies Zack Horne and Josh Davis went to the man's residence late Wednesday night. The front door on Simmons' CR 2310 residence was breached. Simmons was walking down the hallway of the residence; he still wore the handcuffs put on him in district court, the deputies alleged in arrest reports. Simmons was arrested around midnight on warrants revoking his bond two controlled substance charges, according to arrest and jail reports.