Fatality Reported In Early Sunday Morning ATV Crash
Three people died Sunday as a result of crashes reported Sunday – an elderly couple died as a result of a State Highway 154 crash at lunch time Nov. 7 and a fatality was reported to have resulted from an early morning ATV crash.
According to Hopkins County Sheriff's Office, 45-year-old Inocente Diaz was a riding passenger on an all terrain vehicle that rolled over on private property on FM 900 north early Sunday morning.
After being extracted from the vehicle, the Irving man was transported an emergency room, where he was pronounced dead at 2:04 a.m. Sunday, Nov. 7, 2021. An autopsy has been ordered for Diaz as is standard procedure in deaths of that nature, according to Precinct 2 Justice of the Peace Brad Cummings.
Investigation into the crash is still ongoing, HCSO Chief Deputy Tanner Crump reported Monday morning.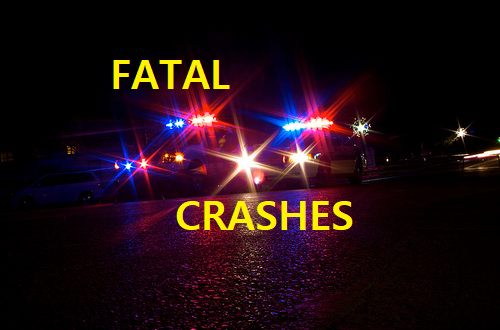 A two vehicle crash on State Highway 154 south around lunchtime Nov. 7, 2021, reportedly sent four people to the hospital – an elderly couple and two females.
An elderly couple, both 86, was reportedly exiting a restaurant parking lot on SH 154 south of Sulphur Springs. The two females were reportedly traveling south on SH 154 south. The vehicle the females reportedly t-boned the car the couple was in, that is the front of their car collided with the middle of one side of the elderly couple's car.
"Preliminary investigation indicates a 2020 Chevrolet Equinox was traveling southbound on SH 154. A 2017 Nissan Murano was exiting a business driveway and the driver failed to yield the right-of-way to the Chevrolet," Texas Department of Public Safety Highway Patrol Sgt. Gregg Williams, media communications for Texarakana/Mount Pleasant area, stated in a release Monday.
The wreckage reportedly blocked both sides of SH 154 south, shutting down the roadway as emergency responders worked at the crash site, officials reported Monday morning.
The two occupants of each vehicle involved in the State Highway 154 crash were reportedly transported to CHRISTUS Mother Frances Hospital emergency room. Janice Craig died at 12:56 p.m. and Charles Craig died at 1:45 p.m. Nov. 7, according to Judge Cummings.
The driver of the Chevrolet, a 28-year-old of Tyler woman, and the passenger, 1 23-year-old Elgin woman, were seen at a local hospital for what were reported to be non-life-threatening injuries, according to Sgt. Williams.
"The crash remains under investigation and no additional information is currently available," the DPS media communications officer noted just before 12:30 p.m. Nov. 8, 2021.