Sulphur Springs High School National Technical Honor Society, Geral Kennedy Chapter, recognized 79 students this week during the annual induction ceremony.
2021-2022 SSHS Geral Kennedy Chapter of the National Technical Honor Society along with advisor Debbie Stribling

Chapter President

Chapter Secretary

Chapter Vice-President

Chapter Treasurer

Candle Ceremony

Chapter Advisor Debbie Stribling

SSHS Director oof College and Career Readiness Jenny Arledge

Receiving

Inductees taking the NTHS pledge
Forty-seven new members were inducted into the SSHS Geral Kennedy Chapter of the NTHS, which honors student achievement and leadership, promotes educational excellence, award scholarships, and enhances career opportunities members. Lighting candles to symbolize and describing the importance of these character traits were NTHS President Cable Glenn, Vice President Emily Dick, Secretary Litzy Chacon and Treasurer Jessica Yanez.
Individuals under consideration as candidates for NTHS regularly exhibit the characteristics which have been observed by his/her instructor(s) including:
a desire to pursue a career in his/her course of study,
scholastic achievement,
honesty,
dependability,
responsibility,
high quality task performance and pride in work performed,
cooperation and ability to work well with others,
interest in learning,
initiative,
leadership, and
citizenship.
The applicant must be classified as a junior or senior with a cumulative grade point average of at least 3.5. The candidate must have been enrolled and/or have completed a minimum of three Career & Technical Education courses, and be a current member of a Career & Technical Student Organization, NTHS Advisor Debbie Stribling noted.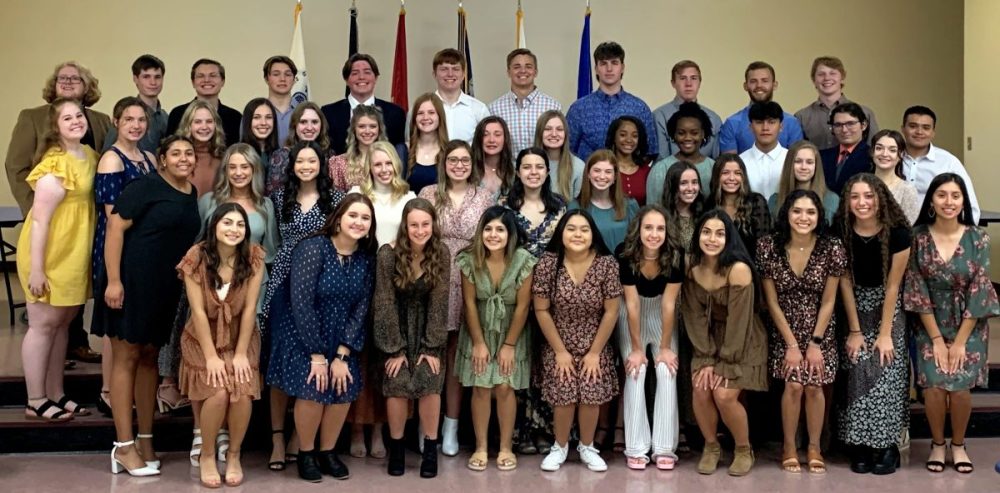 Inducted into the SSHS Geral Kennedy Chapter of NTHS on Nov. 15, 2021, were:
Jayla Abron
Carolos Alba
Lithzy Alvarez
Jack Bain
Brylee Brock
Mattie Bridges
Luke Caton
Matthew Clarke
Alexander Cooper
Catherine De La Rosa
Daniel Elam
Andres Flores
Jonah Foster
Kinley Friddle
Colbie Glenn
Martha Gonzalez
Makayla Grinnan
Cole Haney
Jadyn Harper
Zoe Haywood
Laney Hurst
Jillian Jumper
Chloe Kerns
Mali Maeker
Kamilah Martinez
Trentin McKinney
Mykylie Meador
Kirsten Miesse
Matthew Mitchell
Natalie Negrete
Lausen Ost
Ella Ray
Alfredo Renteria
Jose Manuel Rodriguez
Mattye Schmidt
Brooklynn Shackelford
Brooklynn Shelton
Imani Smith
Robert Lynn Smith III
Emily Soto
Rebekah Stanley
Isabelle Thesing
Briley Vie
Addisyn Wall
Merrin Williams
Olivia Worth
Khira Young
Organization President Glenn lead the new inductees in the pledge of membership to the National Technical Honor Society.
Returning members recognized by SSHS Director of College and Career Readiness Jenny Arledge for continued achievement and leadership, and educational excellence included: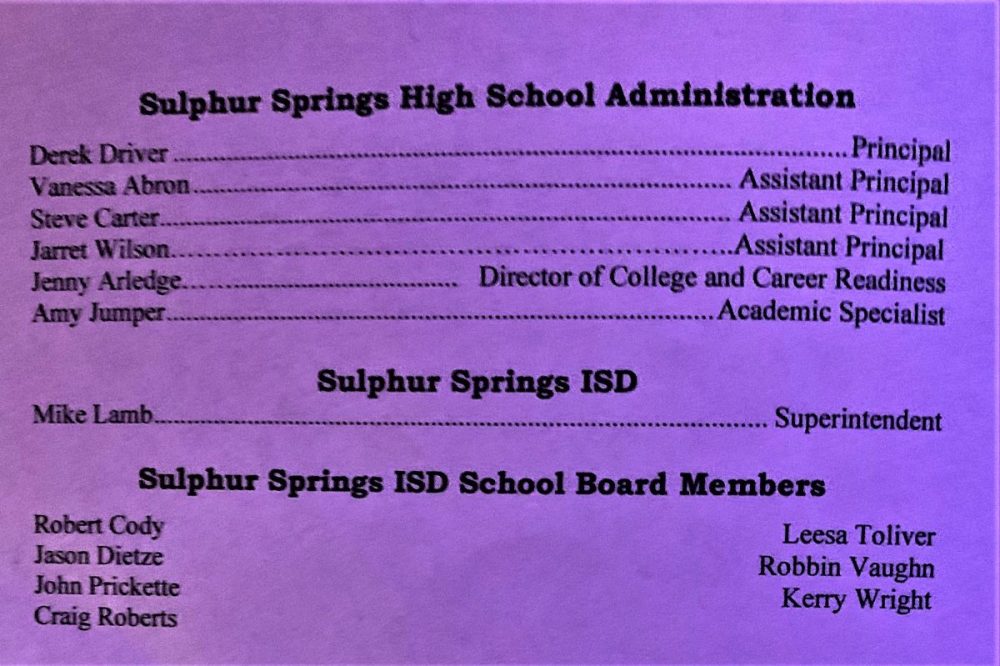 Alaisha Alvarado
Emily Atkinson
Beau Bankston
Alex Botello
Bailee Burnett
Claire Bybee
Addison Caddell
Litzy Chacon
Fernando Chimal
Emily Dick
Alex Flecker
Jaslyn Galvan
Priscilla Gaspar
Cable Glenn
Mayra Gudino
Peyton Hammack
Juan Hernandez
Baylie Large
Madison Martin
Carter Owen
Macy Pepys
Ashley Rodriguez
Aidyn Rogers
Paige Seagraves
Jacob Semler
Kaitlyn Tiemeyer
Michelle Tijerin
Jadyn Van Winkle
Joel Villarino
Tyler Warner
Jessica Yanez
Emily Zarco
Afterward, Community members were invited to enjoy juice and cookies courtesy of SSHS Culinary Arts students and senior National Honor Society members.